Last minute doesn't have to mean lackluster.
Whether you've been too busy or you procrastinated, here's two great ideas that pack more punch than a gift card, will keep you out of the stores, and are sure to make your recipient very merry.
Both can be given in a box, a card, even an email, just seconds after your purchase.
The Gary Vaynerchuk Monthly Wine Club
Treat them to a few months, or even a whole year, of Gary V's Monthly Wine Club. Just choose which months you want your recipient to receive their bottles and let Wine Library TV's charismatic host and his elves do the rest of the work.
Each of Gary V's clubs (there's three levels, A, B and C) come with a secret pack of one (or more!) bottles of wine and a link to a video to take part in a tasting along with Gary.
Watch the video above for all the fun details.
Go gift this! Prices start at $24.99 a month
br>
br>
Foodzie Tasting Box Gift Subscription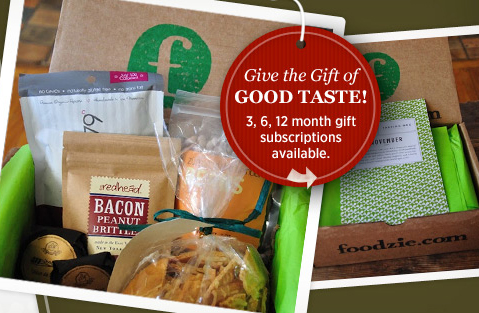 A mouth-watering way to discover new edible favorites. Send a delicious assortment of hand-picked goodies delivered monthly.
Foodzie is a marketplace of food and beverages sold directly from small passionate producers and growers from all over the country.
The Tasting Box includes five generous samples selected by their staff of foodies and is available in 3, 6 and 12 month subscriptions.