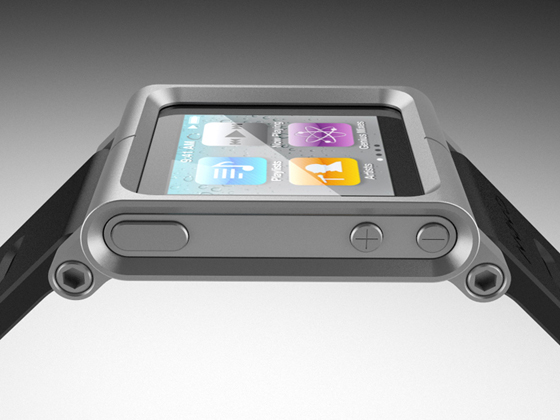 One of our criteria for products included on Wantist is the ability to get it today. When you need a gift you usually can't wait too long, and while we come across some really amazing almost-there ideas coming out of the industrial design world every day, unless you can buy it, it won't make the cut. Every so often we'd still like to share them with you, so here's numero uno.
Our first edition of Didn't Make the Cut (DMTC) should include a big ol "Yet" because it's very likely they'll be in production soon. It's a Kickstarter project (if you don't know what that means read here) by Chicago-based design studio MINIMAL to build premium watch bands that "transform the iPod Nano into the world's coolest mutli-touch watches".
Check out the video below to see more about the two versions they've designed, TikTok and LunaTik. If you want to get in on the ground floor, consider a pledge to be one of the first to get your hands on one of these. (They've already raised $231K in three days!)
This is a very cool idea and the design looks terrific. We're particularly smitten with the LunaTik and as soon as it hits stores we'll change this one from Yet to Yes!
TikTok will retail for $34.95 and LunaTik will retail for $69.95.