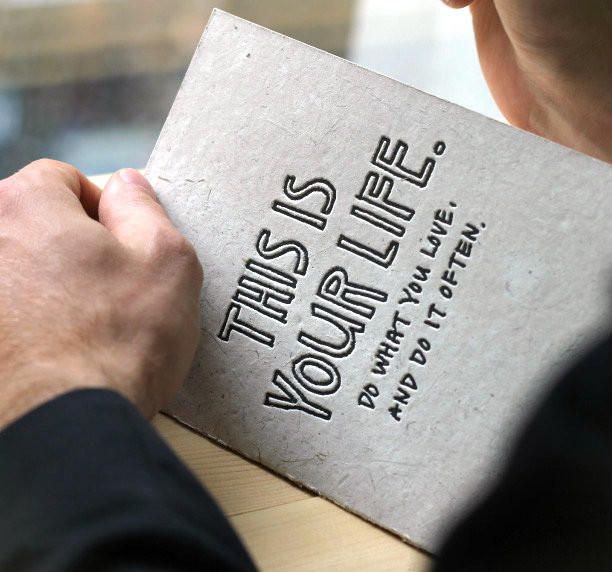 There's a good chance you're among the tens of millions who crossed paths with Holstee's Manifesto in the last year or two.
Maybe you read the poster or you watched this video. If it missed you, then lucky me to be the first to share this with you.
Our friends and good-life ambassadors at Holstee recently collaborated with designer Yoko Sakao Ohama to create a set of four greeting cards that capture treasured nuggets from the Manifesto.
If one thing is certain of such inspiration—it should be shared. Thanks, Holstee for another beautiful way to do so.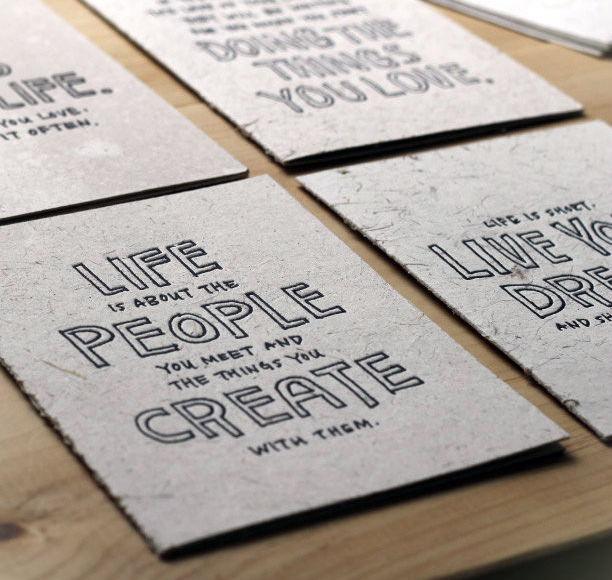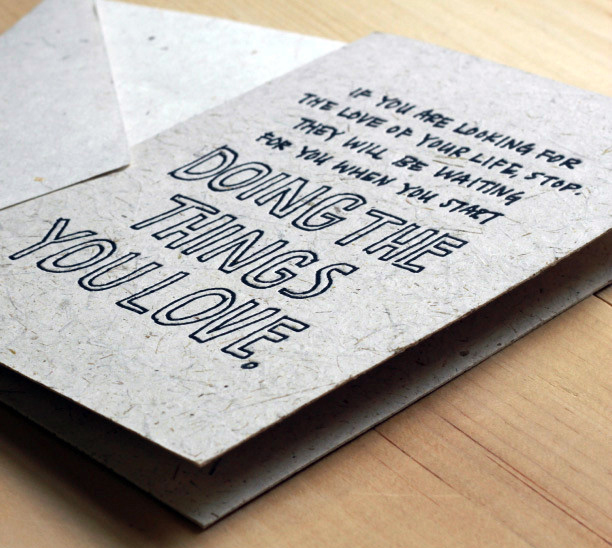 In addition to these new gems, the Manifesto is also available on a card in it's entirety. All the cards are blank inside, "making them an open canvas for any occasion." Especially fabulous as a New Year greeting, don't you think?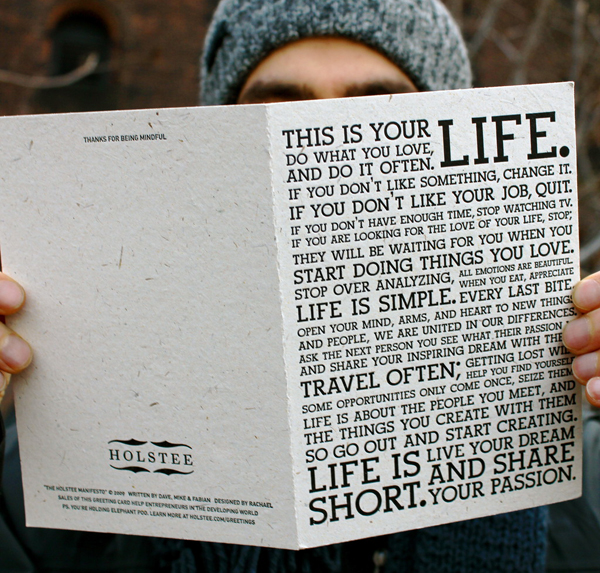 And because we will never tire of videos about creativity, printing, and process, here's a look at how the Manifesto cards and posters are printed: