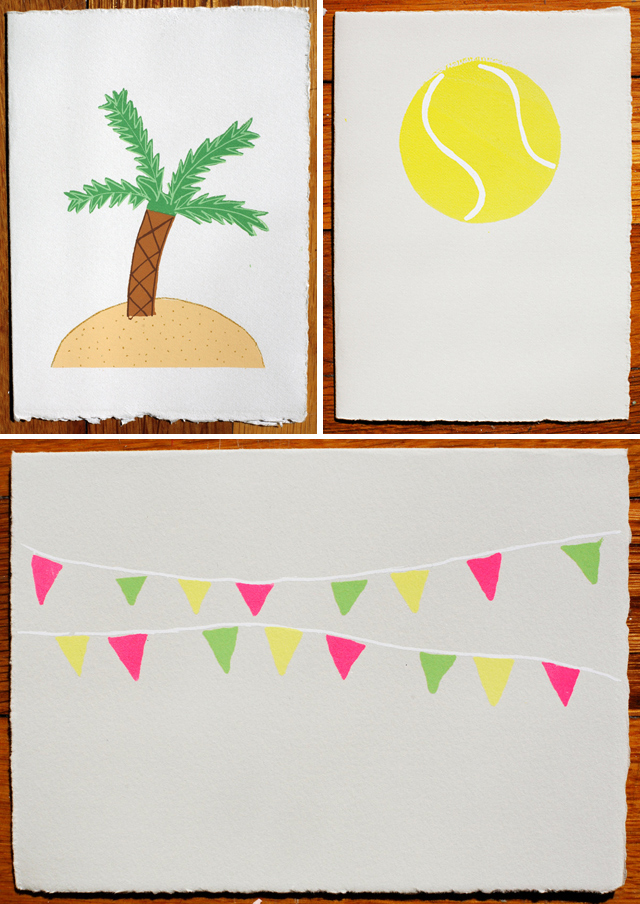 Ready for summer? Yes! And this collection of cards by Gold Teeth Brooklyn is the cherry on top of our limeade popsicle.
Hand designed and screen printed at their home studio in Williamsburg, Brooklyn, these cards by Jesse Levison and Emily Joiner have a playful style and are covered in summer fun. I spy sea shells and fireworks, beach balls and birthday candles (Happy birthday fellow Geminis!).
Visit their shops on Etsy and Supermarket to collect them all!