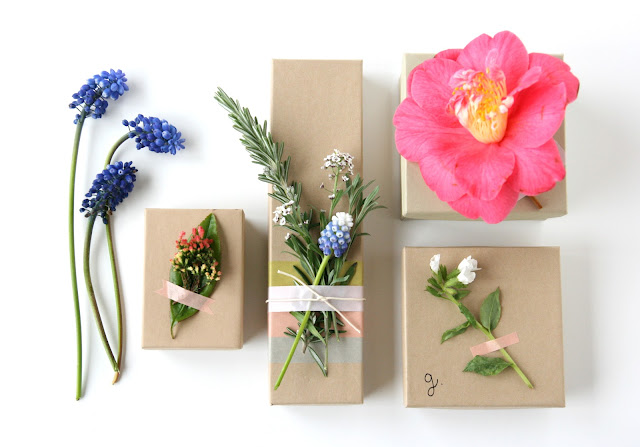 Have you seen these? Oh I'm so sad I missed them prior to Mother's Day, but happy to have found them today! Stephanie Brubaker's bloom gift toppers are such a simple idea with such a lovely result—and what fun to go collect all those flowers.
Stephanie uses basic kraft gift boxes, a little washi tape, and sprigs and stems of herbs and blooms from her yard and nearby. I'm thinking gifts for weddings, birthdays, baby showers—they'd all look great with flowers!
Visit Stephmodo to get her tips, see the combinations she's come up with, and to get inspired to create your own.