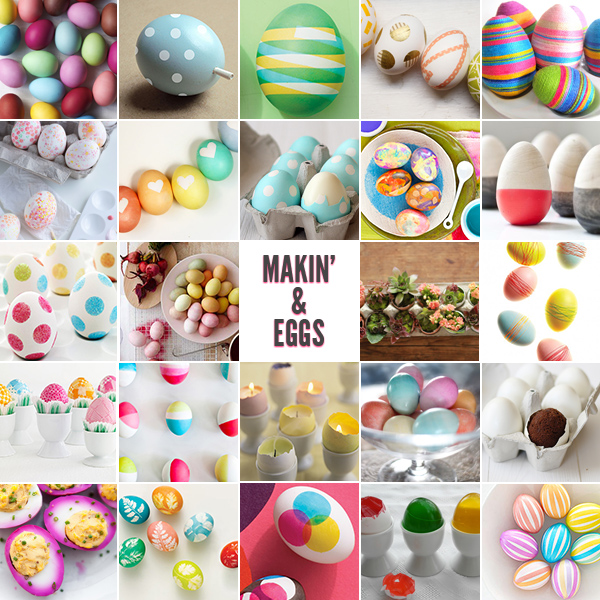 Color and creativity blossom like crazy in the Spring. Blogosphere you are an imaginative bunch! After rounding up these gorgeous DIYs, I'm now completely antsy and dying to get crafty with these awesome ideas.
For your Easter brunch hostess, your kids, your table, and by all means yourself, here are 24 fantastic DIYs to turn the incredible, edible canvas into a work of art.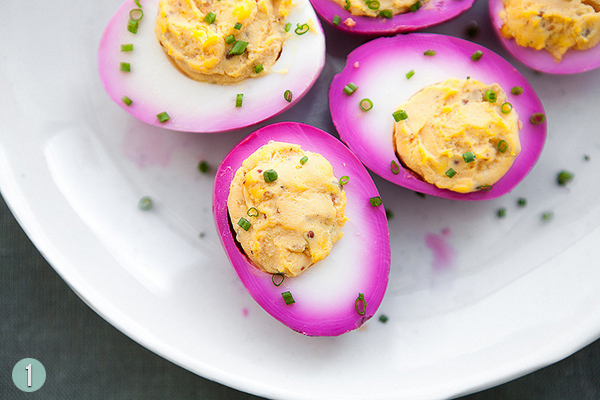 1. Bright pink deviled eggs! Dyed with beets. Visit The Year in Food for more photos and how to make these.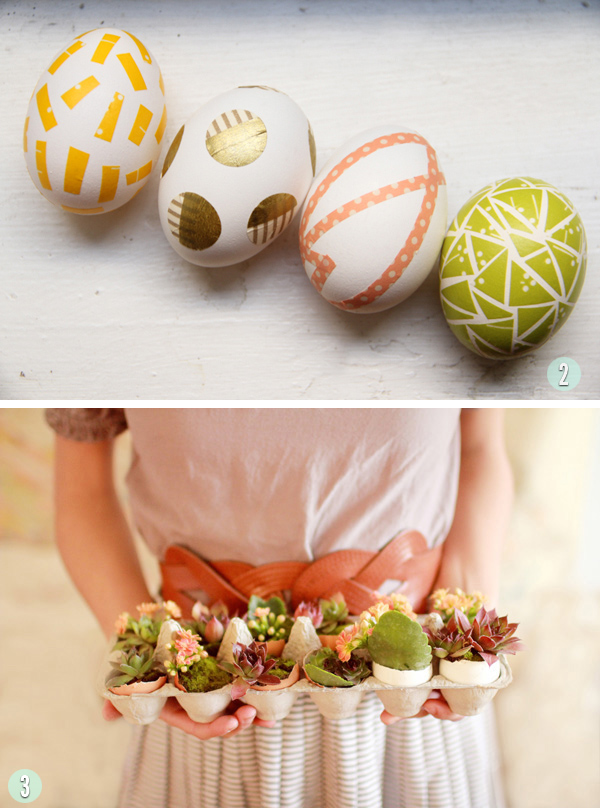 2. These fun patterns are the work of Lovely Indeed. Geometric shapes are cut from washi tape. Chelsea shows how. So simple and indeed, lovely!
3. Get ready to smile. Jess Roy's Easter Succulents DIY is happiness in an egg carton.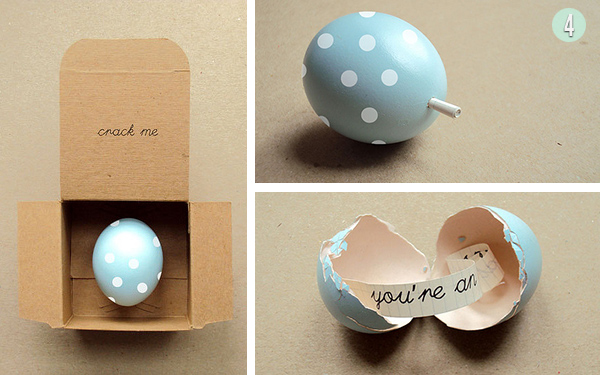 4. Even cuter than a message in a bottle, a message in a polka dot egg! You can so do this. Visit Poppytalk for how-to instructions for this fun idea by Present&Correct.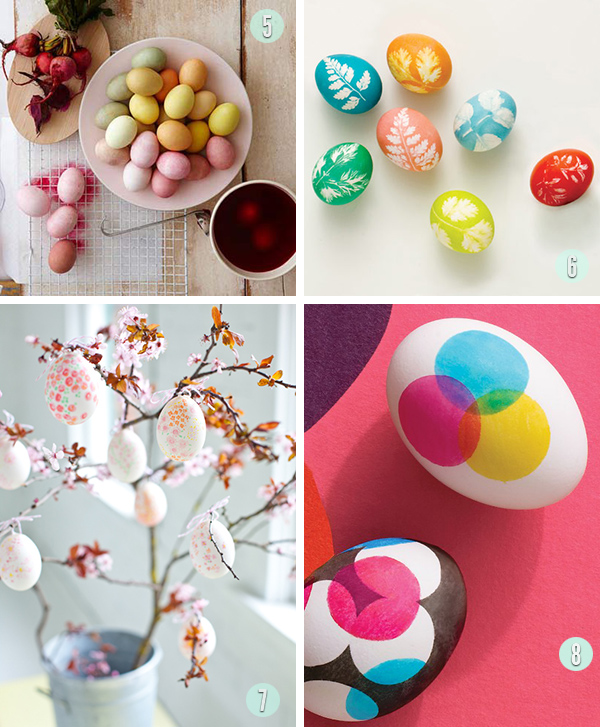 5. These eggs are dyed with things right out the garden. See these all-natural Easter egg dye recipes to do it yourself. So pretty aren't they?
6. This leaf print egg tutorial is totally cool. Use real leaves and nylons for this nature-inspired design.
7. Leslie's hand-painted eggs hung in a cherry blossom branch create the ultimate springtime centerpiece. See the steps for doing your own at decor8.
8. These CMYK Dot Easter eggs will charm the pants off your graphic designer friends. Done with a simple homemade stencil—gotta love the overlapping effect.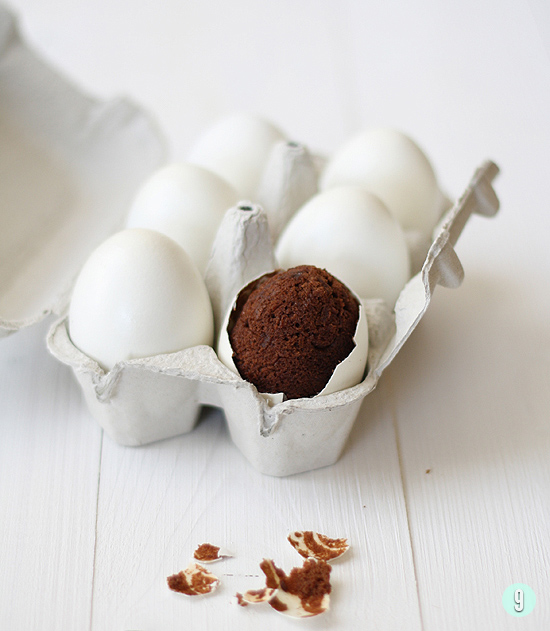 9. Brownie. Filled. Eggs! Need I say more?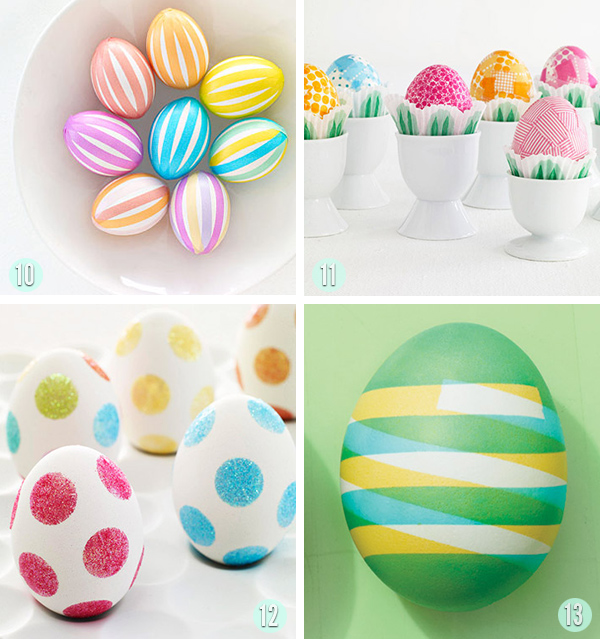 10. Using quarter-inch wash tape, these colorful stripes are a cinch and look great!
11. This no-dye technique also uses tape, except this time it's been cut into small overlapping pieces. Clever.
12. Who doesn't like polka dots and glitter? The trick to this one? Double-sided tape. I know, right?!
13. These eggs take a cue from the printing press. Using electrical tape, stripe the egg, dip in one color, move tape, then dip in another!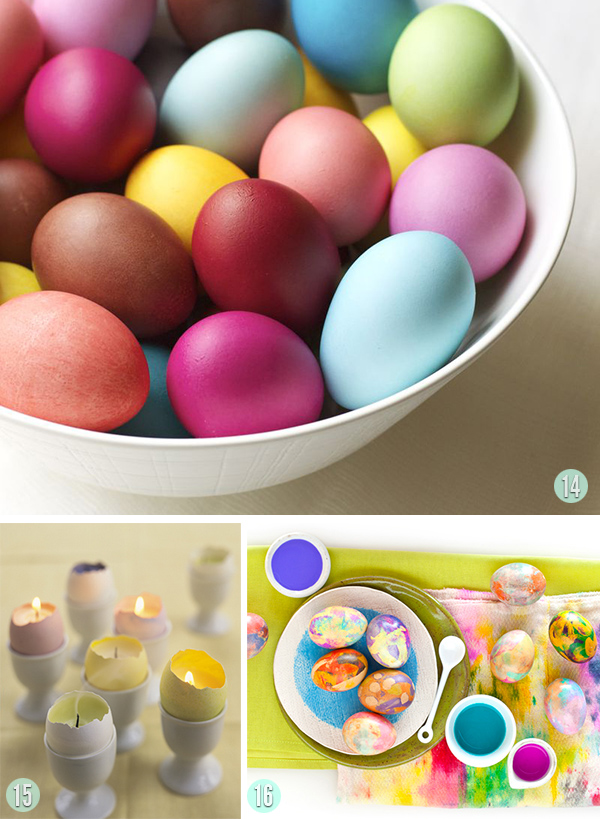 14. They aren't edible but they ARE gorgeous! Using Rit Dye, Suzonne Stirling explains how to cover eggs with rich, vibrant colors.
15. Eggshell votives—how wonderfully giftable!
16. These colorful eggs resemble an abstract painting. Their secret DIY ingredient? Chapstick! Thanks to Elisa and Joy for this awesome idea.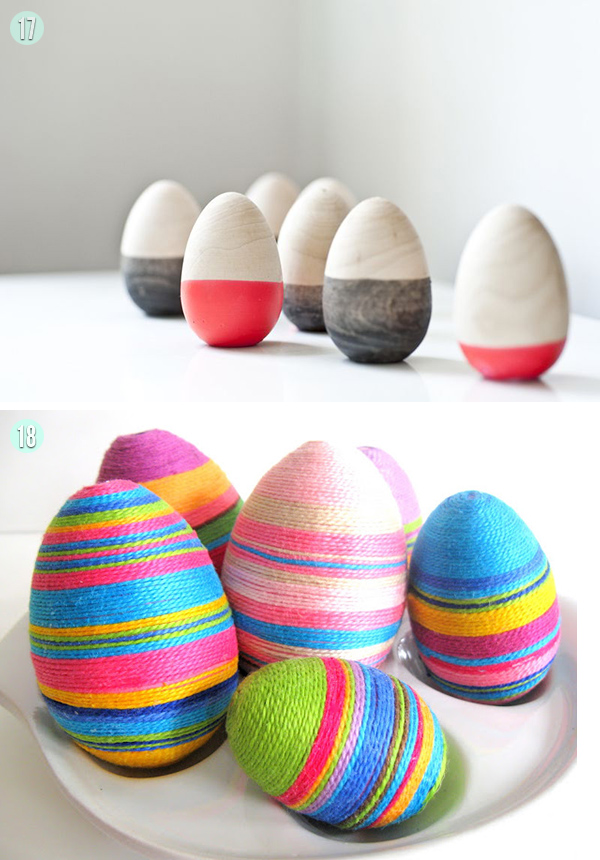 17. Love this minimalistic approach using wooden eggs dipped in natural charcoal stain and neon pink paint. So modern. So hot!
18. It's amazing what craft thread and glue can do—shown here as the many colours of Craftberry Bush!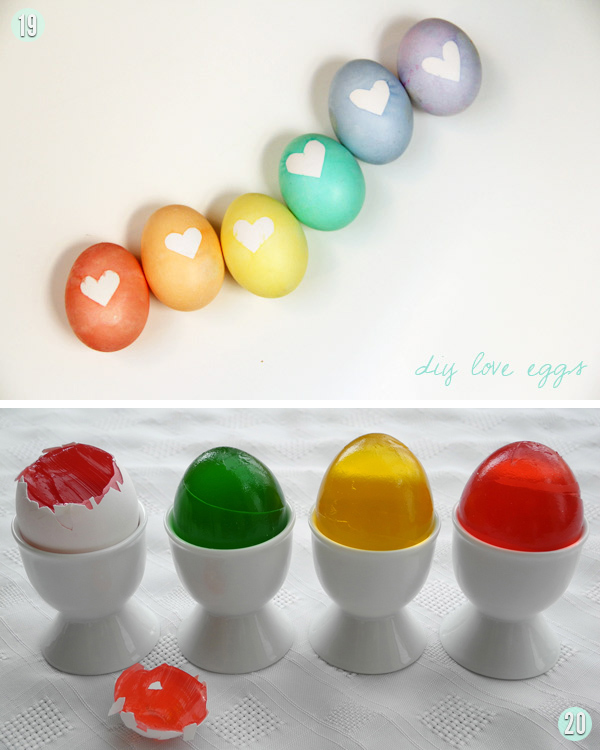 19. Love and springtime go hand-in-hand, so it really doesn't get much more perfect than DIY love eggs.
20. Steph Hung is a tricky one. There's Jello in her Easter Fools eggs! Learn how to make your own on OhHappyDay!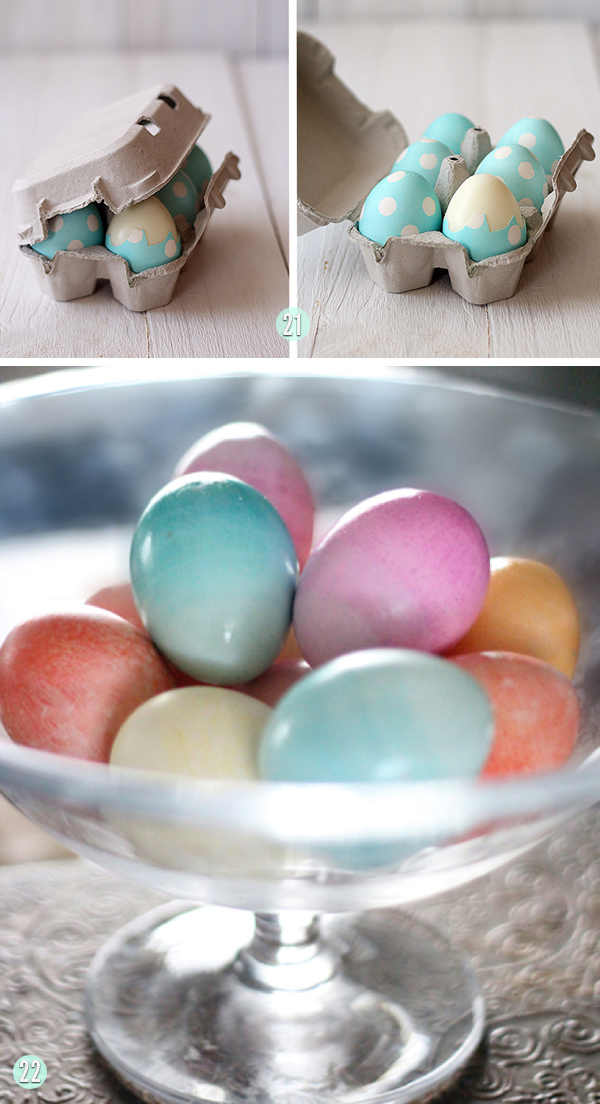 21. Another gem by Sandra Hernandez. Simple stickers and the perfect shade of blue make this polka dot DIY an Easter favorite.
22. These Ombre Easter Eggs are worth the extra patience required to not simply dunk the entire thing all at once.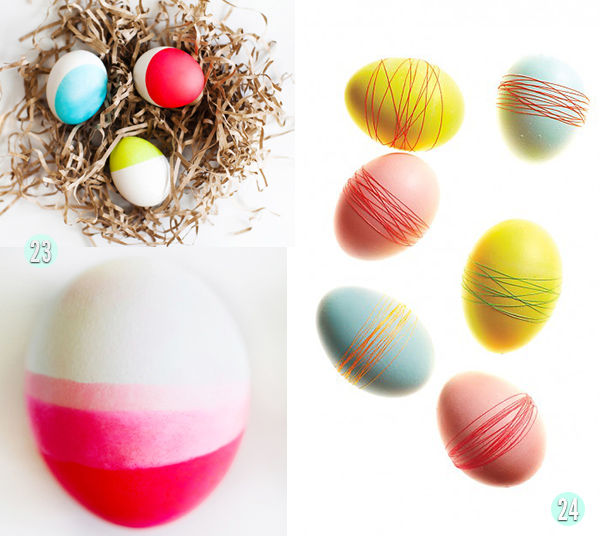 23. I'm on the bandwagon and a little obsessed with neon right now. Especially when next to a neutral. So neon dip-dyed eggs? Yeah they make perfect sense. Cleverly crafted by Courtney of Merriment.
24. Finally, these Thread-Wrapped Easter Eggs made the cover of Martha Stewart Living this month. A spool or two of your favorite colors and some Mod Podge get you most of the way there!
(h/t Curbly, Oh The Lovely Things, EZ Pudewa's Pinterest, Utterly Engaged, Kelly Beall's Pinterest, Hey Look, Papernstitch)