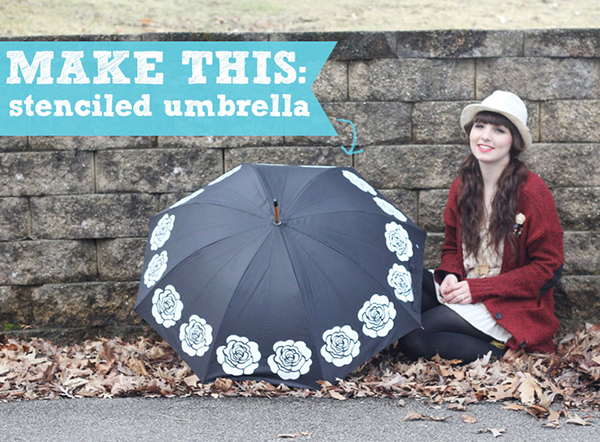 As the saying goes, April showers bring May flowers, but why wait? Christen of the blog Two Happy Hearts shows how to adorn an umbrella with stenciled flowers.
This rainy-day DIY makes such a fun personalized gift and the sky's the limit with how creative you want to get. Not the roses type? Try stripes, polka dots, tree branches, or do as the Portlandians do, and put a bird on it.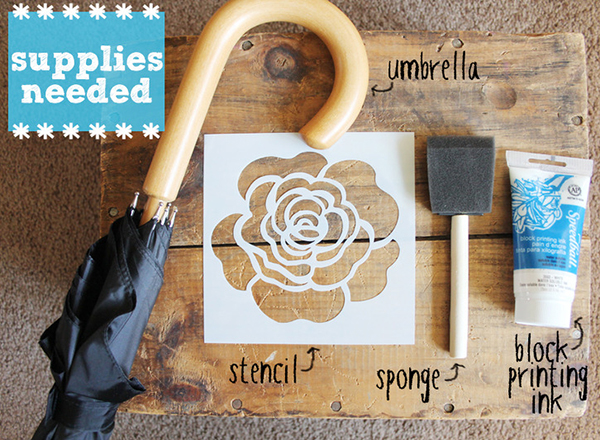 Check out Christen's tutorial for the step-by-step and her suggestions for supplies to help get it just right.
Feeling inspired by this DIY? Is there a stencil or pattern you'd like to try?