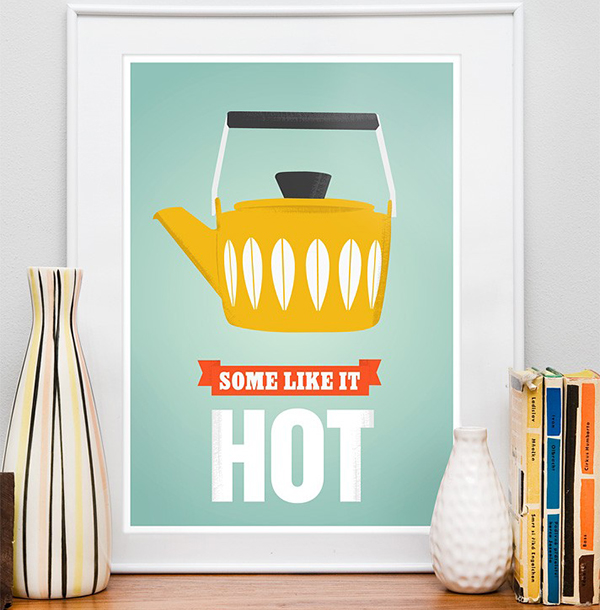 Like me, you may know people who live for their next cup of tea but may not be an avid tea-drinker yourself. This can make for a terrible time picking out tea for a very particular tea-loving friend. Here's a list of sure-to-please tea-related gifts that won't leave you feeling out of the loop.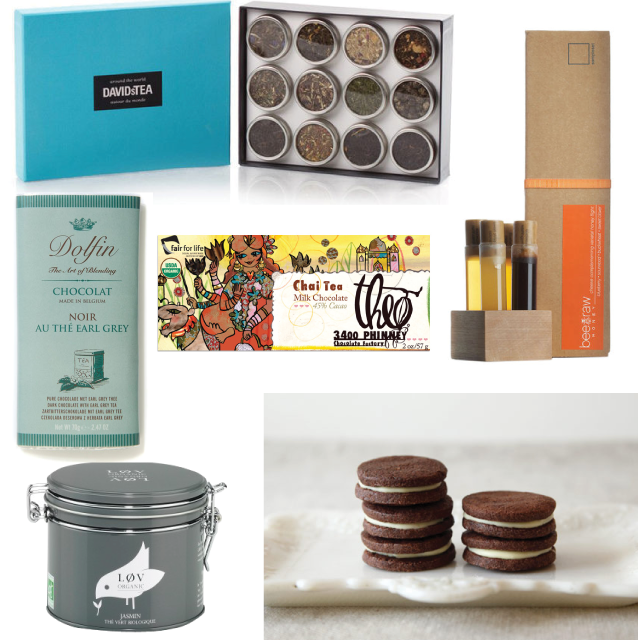 Most of my tea drinking friends have their preferred brands, so I try to get creative when picking out tea goodies and jump at most tea-infused products. Honey is also a great gift for tea drinkers (unless they drink it straight) and there are so many divine types available. I like the Honey Flight from Bee Raw because it let's you sample a variety (and oh the packaging!).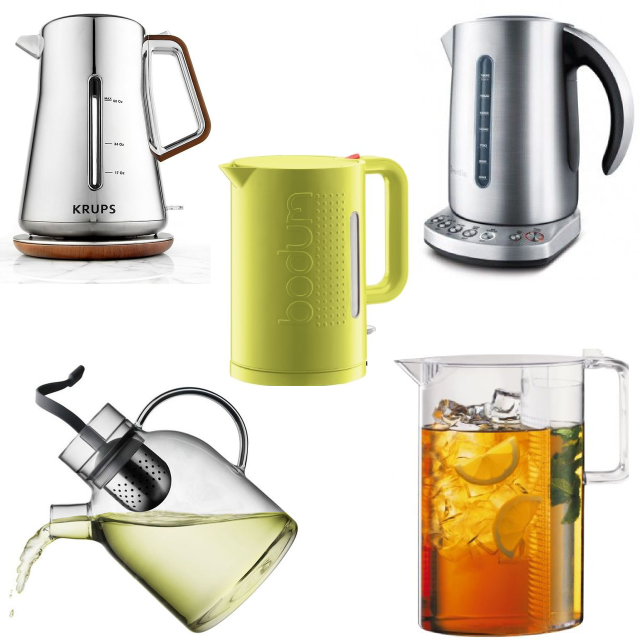 A benefit of shopping for a tea lover is the abundance of sleek, well-designed and sometimes even cheeky tea brewing accessories. The key is to find something functional, that suits the person's style. All of these electric kettles heat water to perfection.
The Bodum Bistro has a rich, modern design and you can pick a color to suit whereas the Krups is elegant with its chrome and wood finishes. The Breville Kettle is a tea lover's dream as it allows you to adjust the temperature target for different kinds of teas. Alternatively, the Bodum Ceylon is an ideal option for those who prefer their leaves over ice.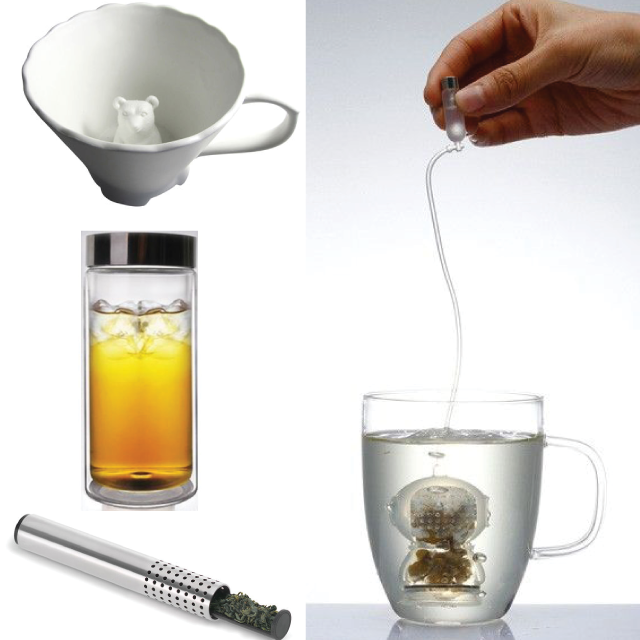 I once had a friend, miserable for a week, because she broke her beloved tea tumbler. She definitely would have benefited from a back up of her travel mug of choice. And let's not forget about those who drink tea from home. The Hidden Animal Tea Cups combine the charm of classic design with a sweet animal surprise revealed after a just a few sips.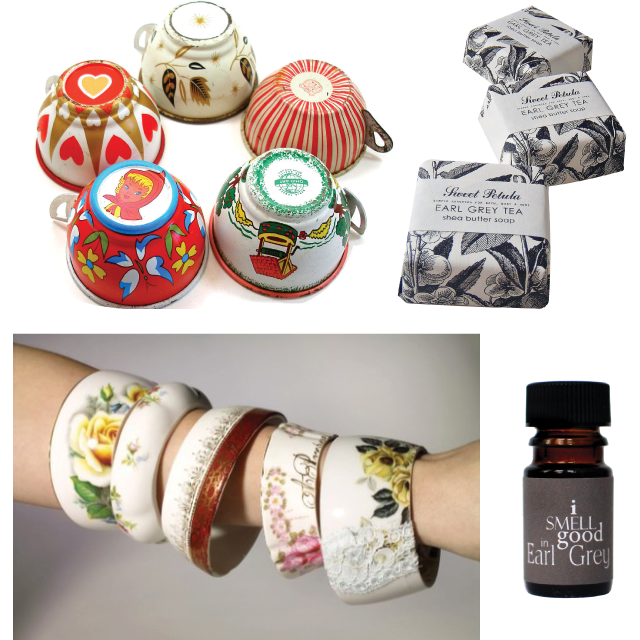 Along with tea-infused edibles, tea-infused toiletries are equally grand. Sweet Petula's Earl Grey Shea Butter soap would be a great way to wake up in the morning.
Another tea-loving friend of mine collects vintage tea cups and these tin toy teacups would be a unique addition to her collection. The teacup bracelets are a great choice for a tea cup collector—often their collections can only be admired at home. The bracelets let them bring a little tea cup charm with them wherever they go. Plus they're completely unique and wonderful looking, don't you think?