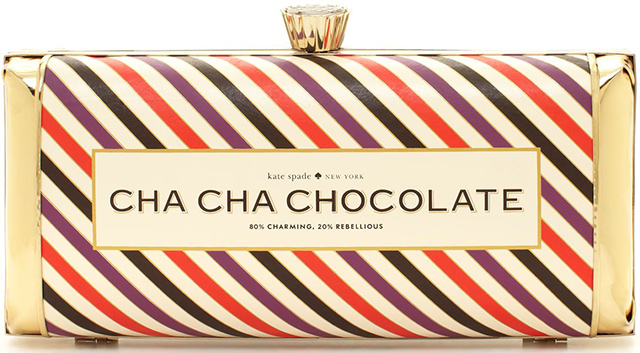 Chocolate! Yum! This collection is for that person in your life who sets their computer password to 'chocolate' just to remind themselves that they may not have had a piece since their last login. Regardless of whether chocolate infiltrates their tech security, most people are pleased to receive chocolate as a gift, in any of its incarnations. And for those non-chocoholics I'd say that's a shame, but I'm happy to have your share.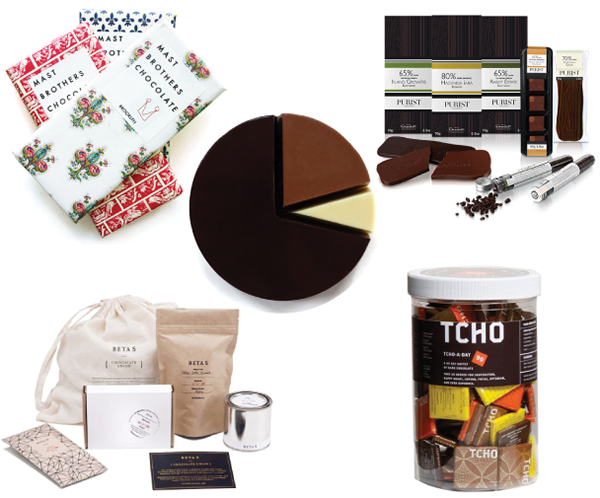 I'll start off bold with these gourmet selections. Any chocolate lover you know will appreciate a profound piece of handcrafted chocolate. Consider getting them a subscription to a monthly chocolate club, like Beta 5 who handcrafts limited monthly runs of deliciousness. Or get a whole year's worth of gifts out of the way with a year's supply of TCHO's chocolate, made in San Francisco.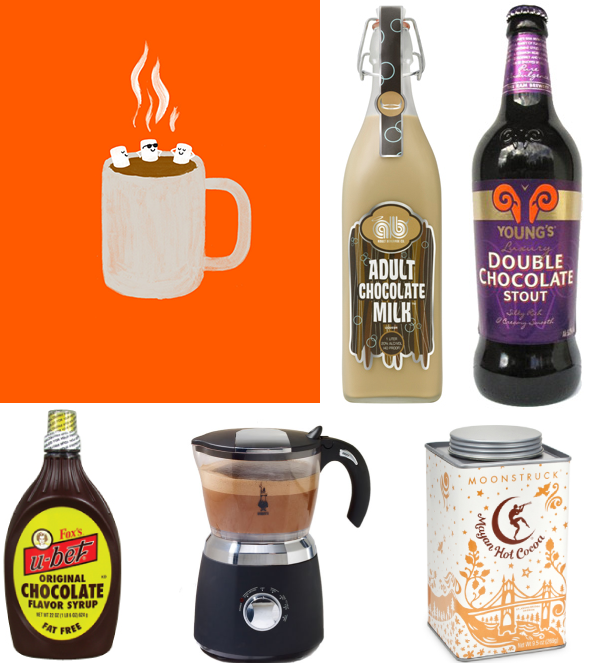 As winter approaches (or is it already here? I'm in denial) I wake up every day with a strong craving for hot cocoa. The Bialetti hot chocolate maker would get anyone through the winter months paired with spicy Mayan Hot Cocoa from Moonstruck Chocolate. Live in a warmer climate? You're in luck – chocolate happens to be an all-season treat. Try Young's Double Chocolate Stout or the Adult Chocolate milk, chilled to cool you off and keep you happy.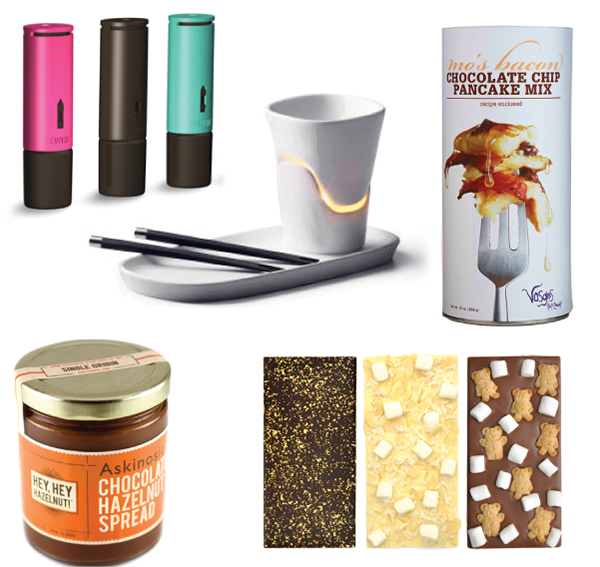 Know a chocoholic who is trying to kick the habit? Consider the Le Whif Chocolate Inhaler to show your support. Also in the area of chocolate support (as in supporting the habit), chocolate for breakfast is a good idea. I wouldn't protest if offered chocolate hazelnut spread on toast or bacon chocolate chip pancakes. Three meals of chocolate a day, keeps the doctor away. Am I Right?