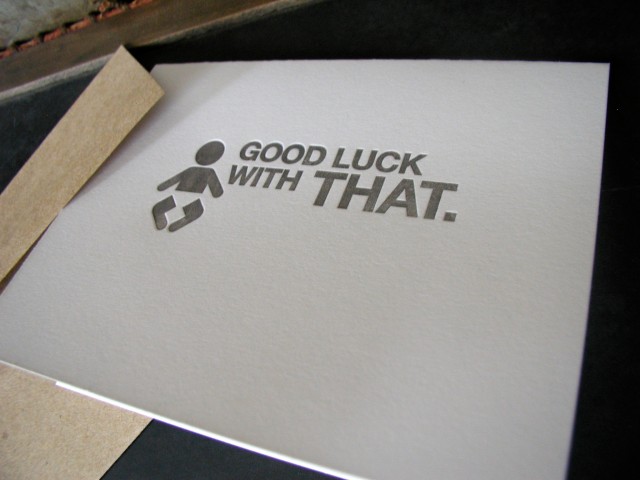 I'm not a big baby person. They smell funny, they're hot and they leak. However, many of my friends are baby people, so that leaves me the odd man out. Or does it?
Surprisingly enough, it doesn't! Babies are great in that they create immediate gift-giving occasions. Considering they happen all the time, you don't have to wait for a holiday or a birthday to come around. This is great for me because my best friend just found out she's pregnant with her first baby and I can't wait to start showering her with gifts.
Like many people expecting their first child, she's a little clueless and totally freaked out in terms of what to expect. I like to ease that sense of anxiety by injecting some humor into the whole situation. After all, laughter is the best medicine. Here is a collection of hilarious gifts that will have you, and the expecting parents, rolling with laughter.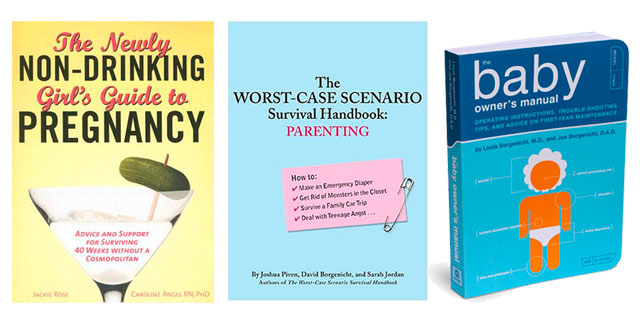 Books always make great gifts. There's nothing like a good book to arm yourself with knowledge. As I always like to say, "You're nothing if not prepared." And these books are way more entertaining than the old What to Expect When You're Expecting staple!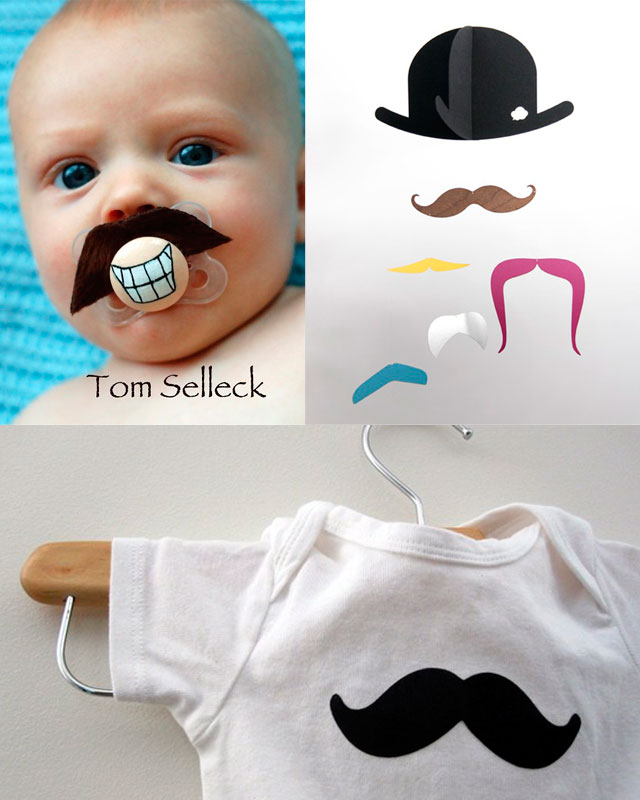 Maybe your friends are super hip and trendy. Naturally they should have a trendy baby too. Start em' young and get them in on the mustache trend. Even babies love a good stache'!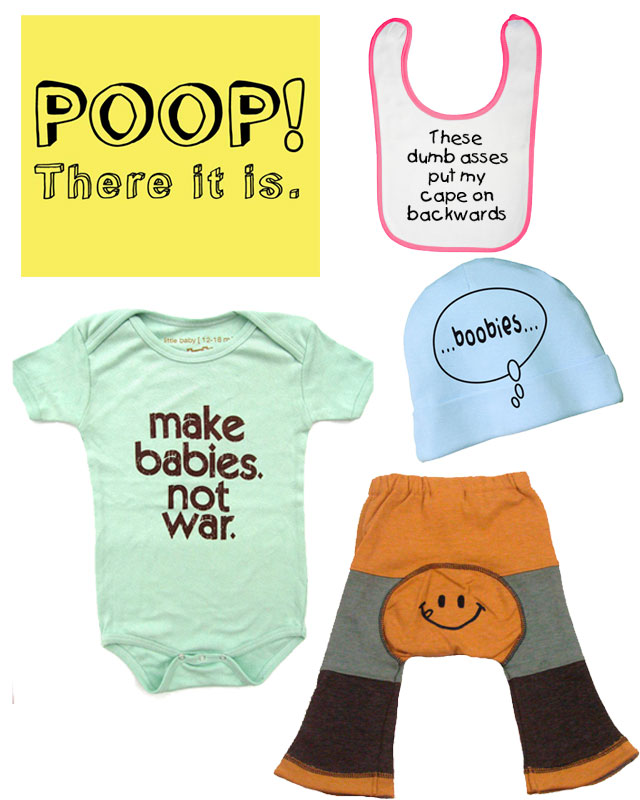 Honestly, though, babies don't have to wear mustaches to be funny. There is a plethora of other equally hilarious things they could don. Like these.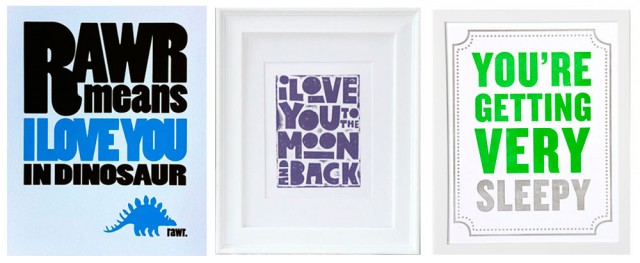 Perhaps you've been called upon for your handyman skills to help prep the nursery. Give some cheeky art to liven up the space.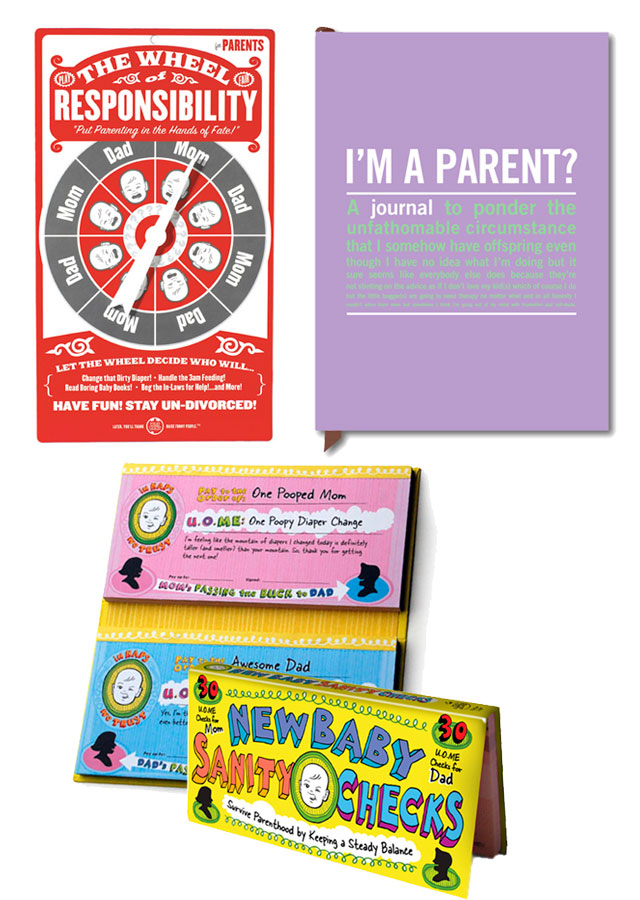 Or maybe you have friends who've already had their baby. Help them cope with these clever gifts.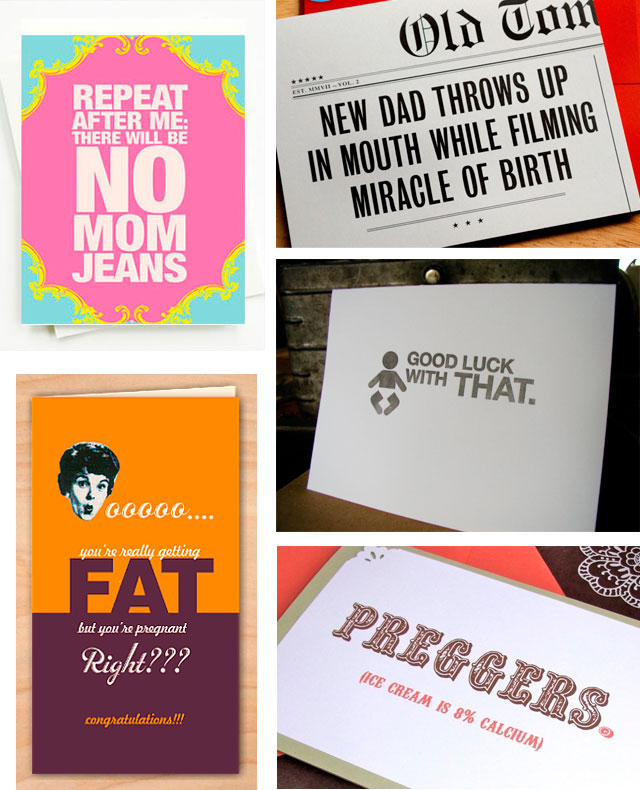 And last but not least, don't forget the card! I like to give cards that pack such a punch they're like a gift in itself. These cards are certainly no exception to the rule.