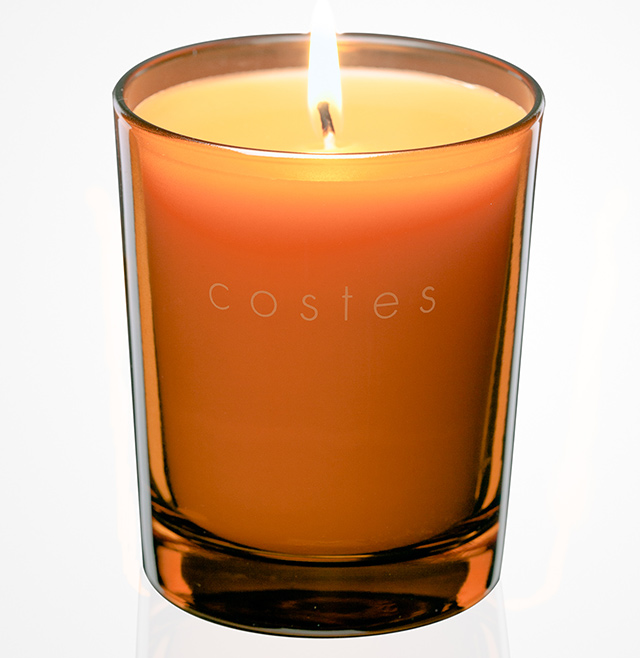 There's just something about this season. Autumn gets here and suddenly I want it to envelop me like a cozy blanket or favorite sweater. The brisk breeze, the turning leaves, the ones rustling on the ground. The scarves, the pecan pie, the chai lattes—I love it all. But what I love the most, yes maybe even more more than the pie, are the smells!
With the window cracked open, warm socks on, and a delicious candle burning, I'm a happy camper. Are you the same way?
I love a good candle. As a gift giver they're always on my list of gifts for your backup stash. (You know, those things you keep on hand for just-in-case?)
I've rounded up some really wonderful ones for you. They're perfect for a housewarming gift, for new neighbors and for your hospitable host.
From woodsy to spicy, maple and clove, pumpkin and apple, leaves and acorns, chai and bourbon, hearth and campfire—these are the scents of the season and you'll find them in all kinds of wonderful combinations below.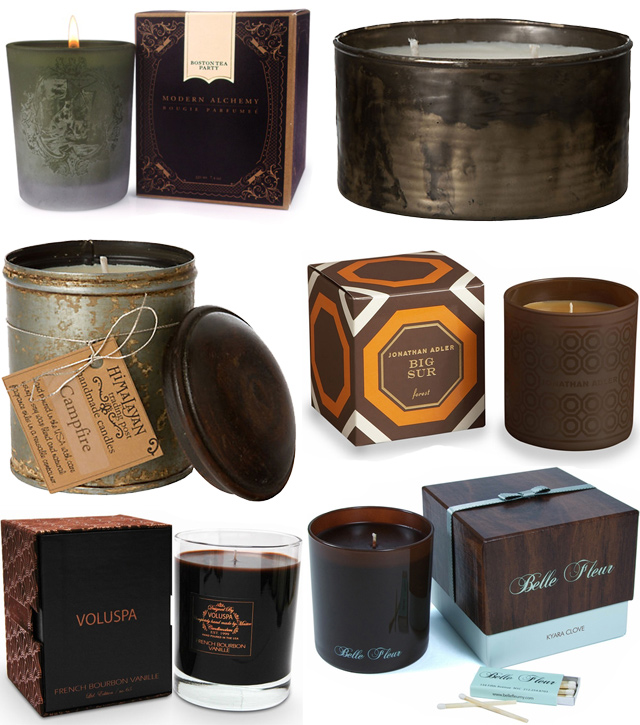 In coppers and dark chocolate colors, this top set shows that your candle choice isn't just about scent, it's also about style and ambience—a look to accompany the glow and a selection to suit your someone.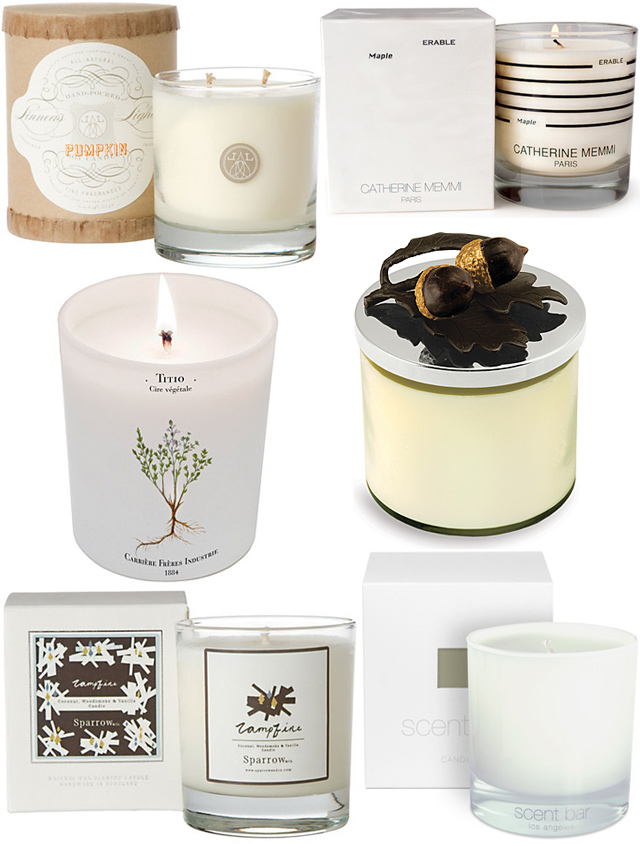 It might be surprising, but a couple of these soothing whites are some of the woodsiest in the bunch. And in case you're wondering, Titio is Latin for "burning wood".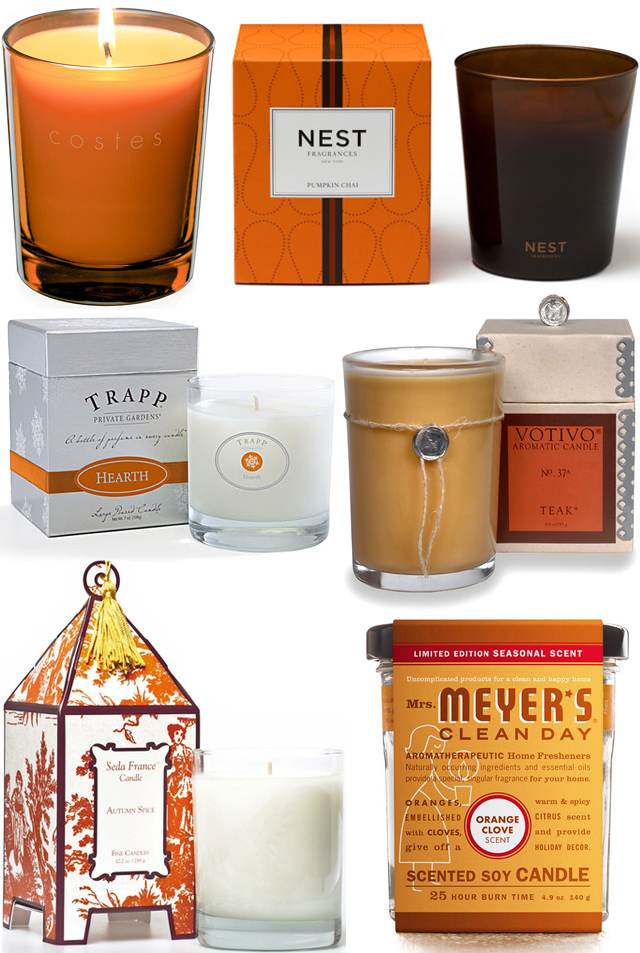 It wouldn't be autumn with out shades and scents of orange. There are lovely smells—and packaging—in this grouping. As well as the most economical of them all, good ol' Mrs. Meyers.

Finally in shades of green and the one with the most perfect of names, When the Leaves Turn is described this way by Orange & Pear: "When summer glow gives way to the fiery hues of autumn. The sound of crackling leaves and the smell of teakwood fills the air with the rumor of the new season."
Fill the air with the rumor of the new season? Yes, let's.