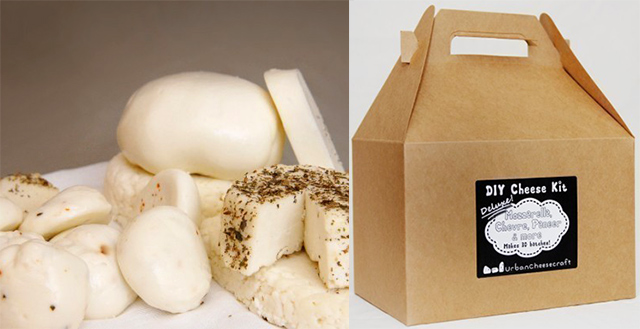 There's something special about cheese—you'd be hard-pressed to find someone who doesn't like it. There's also something mysterious about cheese. How does milk turn in to that? Where does it really come from? Don't say, "the cheese counter."
Clearly I'm enamored, and I suspect my fellow cheese lovers are too. So what if I said you could make it yourself? That it wouldn't be difficult and that a bounty of tasty experiments await you?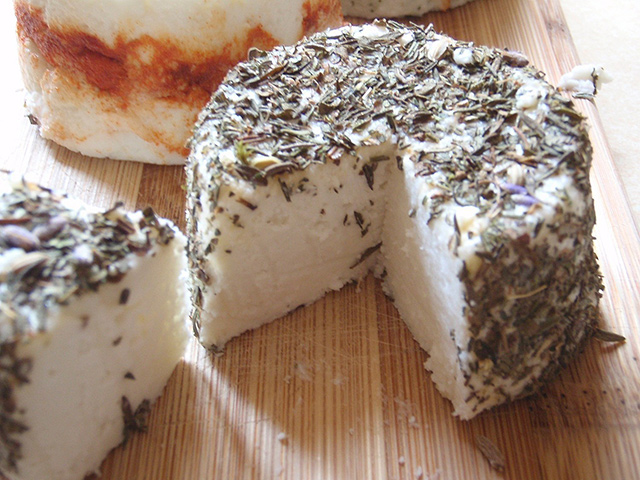 Intrigued? Jeff and Claudia of Urban Cheesecraft were too, so they set out to learn everything they could about cheese. Great news! They discovered that many fresh cheeses don't require aging or special equipment and are easy enough to make at home. Rather than keep that wonderful bit of information to themselves, they've turned sharing that skill into a successful business and an amazing gift for cheese fans—whether you give the kit, or make it yourself and give the cheese.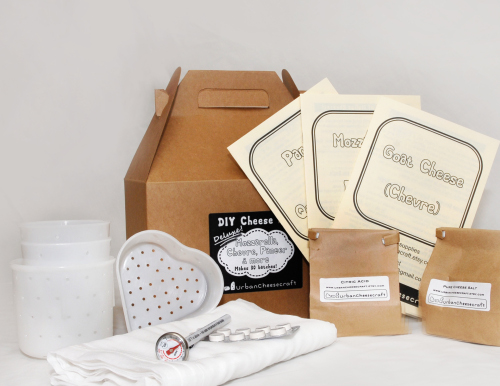 Simple, affordable and providing everything you need but the milk—with Urban Cheesecraft's DIY Cheese Kits you can make your own Ricotta, Queso Blanco, Creamy Chevre, Firm Goat Cheese, Mozzarella, Paneer, and more!
An empowering gift that results in cheese?! If I were Oprah this would be me: "You get a Cheese Kit! And you get a Cheese Kit!" But it turns out I'm not. Damn.
Etsy went to visit Claudia of Urban Cheesecraft to learn more about her awesome endeavor. See the magic and meet the gal in this video: