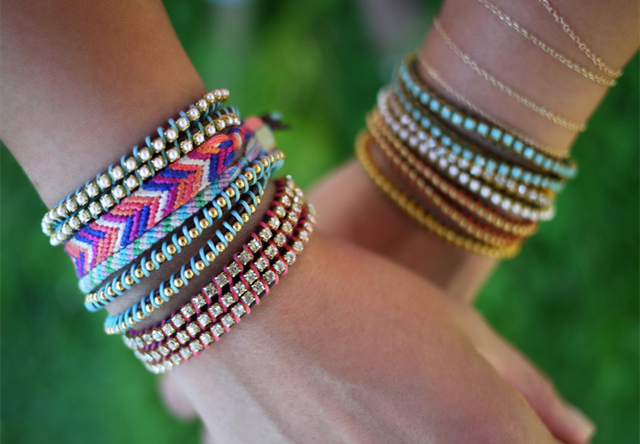 Giving friendship bracelets is a tradition as old as, well, me. I remember learning how to make the twisty spiral ones and then the wide flat version sometime around the fourth grade. Us girls would sell them to one another for fifty cents or something ridiculous like that. Friendship bracelets have come a long way since then, and there are limitless versions to make yourself or purchase if you're not the crafty type! Here are just a few of my favorites.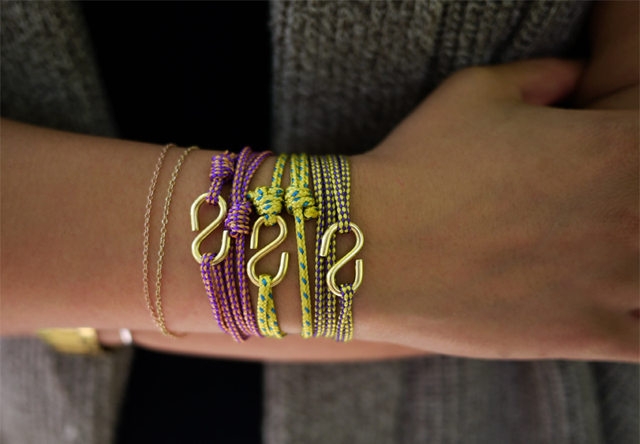 These DIY Rope Bracelets from Honestly WTF are great because they're totally unisex. I made some to give to my girlfriends in white and pink rope and for some guy friends in solid black – hits all the way around!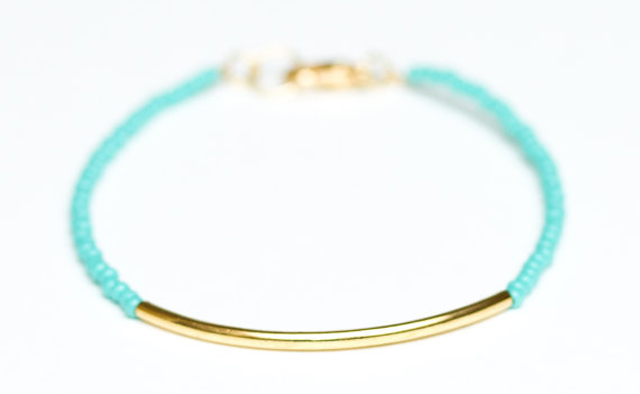 Definitely one for the ladies, this turquoise beaded gold dipped bar bracelet from Ayofemi Jewelry is a show-stopper. A little bit classic, a little bit glitzy, the perfect choice for a great friend.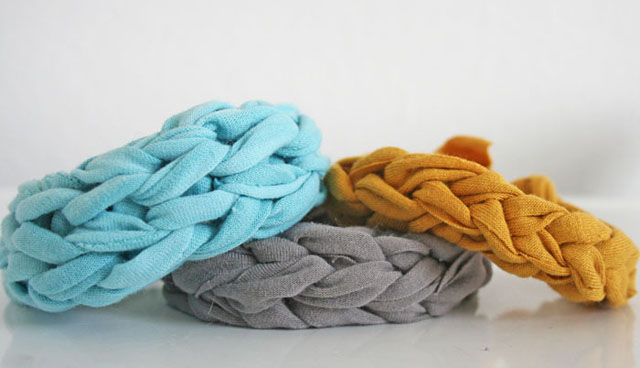 Love these jersey knit bracelets you make using your fingers! The width is determined by how many fingers you se to weave around. Genius, right? Check out the tutorial on V and Co. and surprise your casual jeans-wearing friends.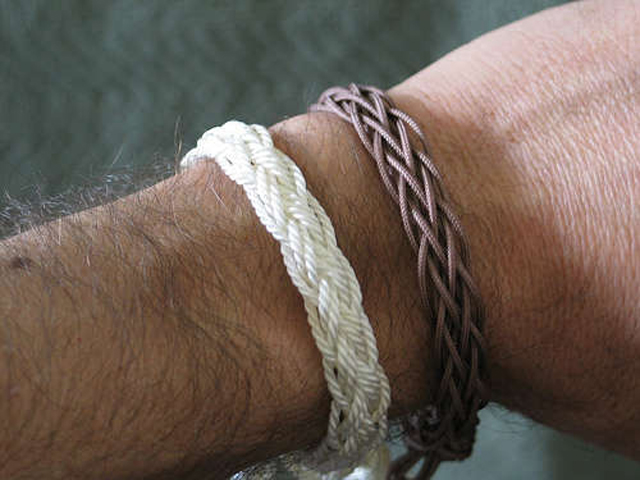 Another great unisex bracelet is this project for multi-strand finger loop braiding from Instructables. You can use up to ten strands and switch up widths of  the materials you use. Don't be afraid to mix it up and experiment either!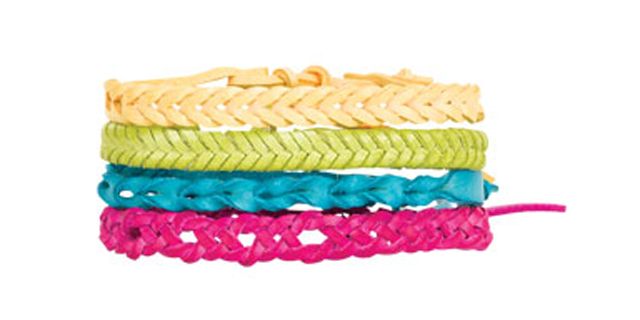 This group of Savina Tonal bracelets from Delia's are a great deal and look incredibly well-crafted. There are 33 different styles and color pairings to choose from, I'd love to get set or two to split up amongst my best friends.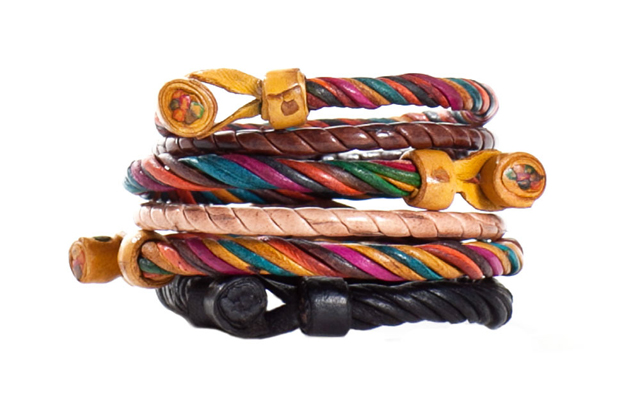 Another great set of bracelets with a bit more of an authentic tribal feel are these handmade spiral leather bracelets from Beldi. Match the style to each friend and watch them never take it off!
Stacks of friendship bracelets are back in style in a big way this year, have you jumped on the arm party bandwagon?