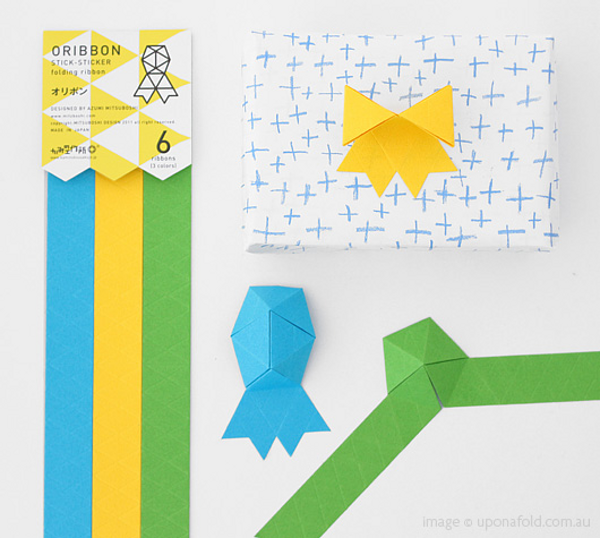 I tend to get really excited about cool, innovative products, especially if those products have something to do with gift giving or, even better, pretty paper. So when I spotted this origami sticker ribbon (!!!) over on Internet Therapy, well, let's just say my dog came running in from the other room to see what all the commotion was about!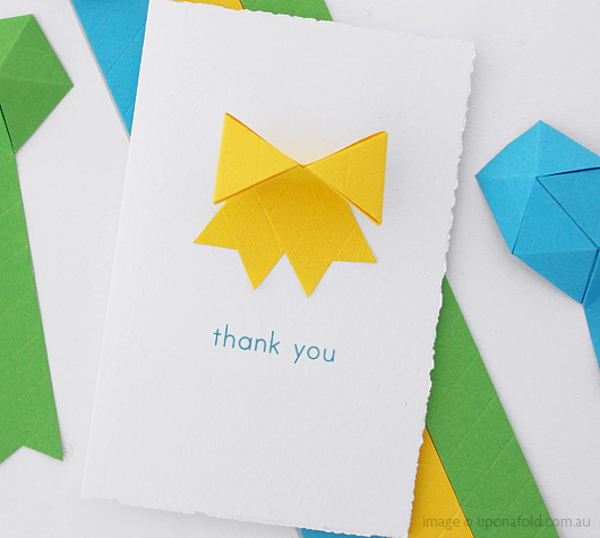 Oribbon, as it's called, is an entirely new way to spruce up your gift wrap. These colorful strips of paper are scored in multiple directions, allowing you to create super awesome 3D ribbons and shapes with just a few folds. The bottom is sticky, so after you've created your origami ribbon masterpiece, all you need to do is decide where to stick it! Sold in a set of 6, each kit comes with illustrated instructions to help you make some of the coolest 3D ribbons and shapes in town!
Available from Upon a Fold: $12.90.