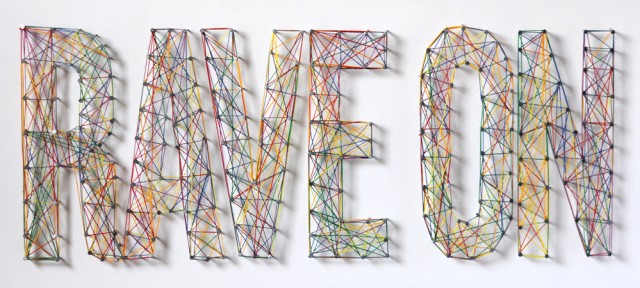 How sweet would it be to make someone a piece of art? It hangs on their wall, when they see it they think of you and when friends come over they get to tell all about how crafty and thoughtful you are.
But what if there's very little Michelangelo in your blood? Should that stop you? Of course not. In addition to being looking great, this Typographic String Art idea is not at all difficult to do and is quite the impressive gift when you're finished.
You could make string art house numbers for a house-warming present, string a favorite Princess Bride quote shared between you and your sister, do the baby's name in string art for hip new parents, or a really big AWESOME for a big girl bedroom makeover.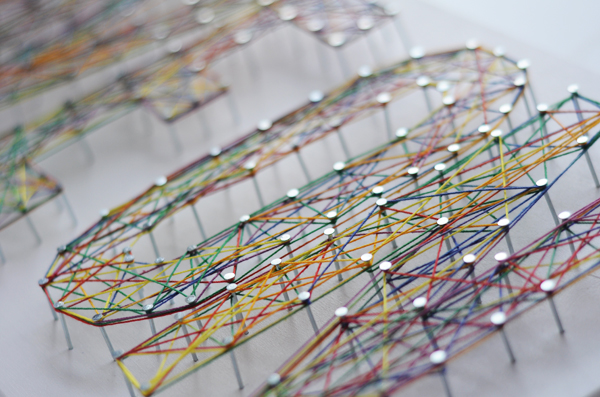 ManMadeDIY's Chris Gardner put together a fun and easy tutorial that explains exactly how to do it. Other than a hammer, nails, a board and some string, you'll need a computer. You have one of those, right? Just think, you can pick whatever font you want! (Though I'm pretty sure if you choose Papyrus it will not look awesome.)
Chris recommends using a projector like the ones your teachers used to use. Though how handy would this guy be for this project?
If projector access isn't in the cards at your house, you can always print your template, hammer right through the paper and tear it off when all the nails are in place.
Can you think of other scenarios or people you'd like to make this for? If you make this for someone, let us know. We'd love to hear about it!