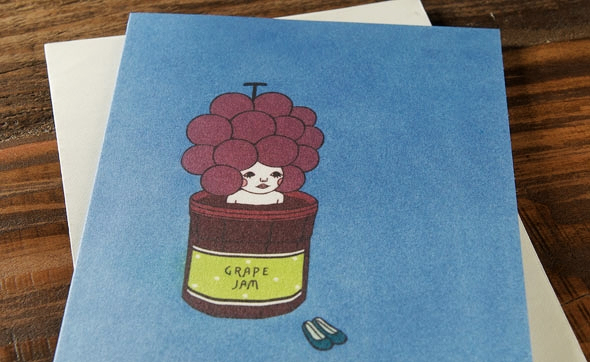 There's a lot of weirdness in the world. The fact that the Flinstones celebrated Christmas, for instance. Or passion flowers. Those things are bizarre.
Sometimes, though, you'll find something that's just weird enough to be really awesome, like cheddar cheese on apple pie or the amazingly cheery work of Naoshi, a Yokohama-based artist who uses only brightly-colored sand as her medium. You can watch the mesmerizing process below:
I'm a big fan of her large-headed, object-wearing subjects and the vibrant yet prosaic space they seem to inhabit. Naoshi says of her work, "I [draw] unrealistic people living in a real world portraying everyday thoughts and emotions."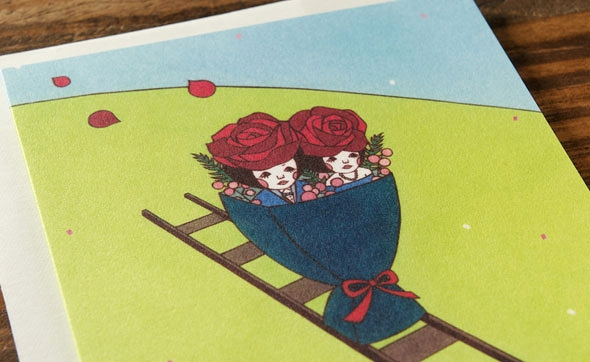 If you're interested in seeing more, visit Naoshi's Etsy shop or one of the many other online shops where her prints and stationary are sold. Her greeting and postcards are perfect for penning any cheery little note, and the charming, slightly surreal scenes her "unrealistic people" appear in are sure to bring a smile to your recipient's face—check out the examples below for a bit of inspiration!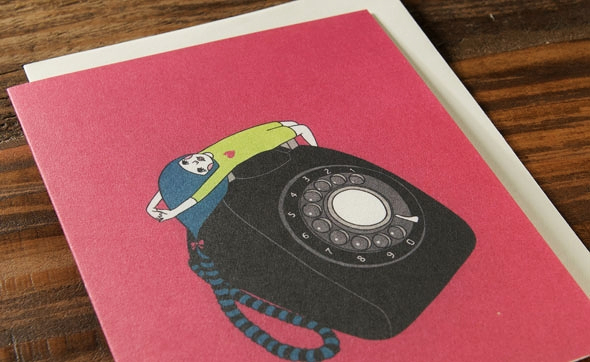 Sorry I've been too lazy to pick up the phone. How are you?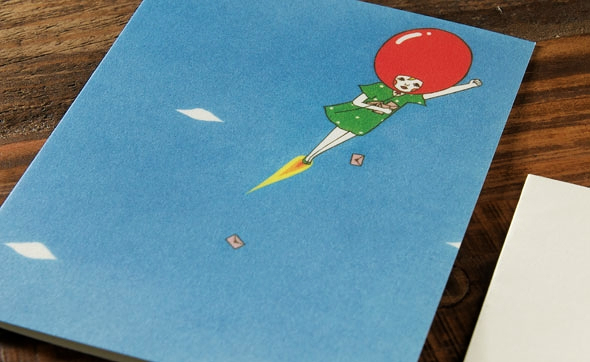 Soon you'll be up, up and away! Have a lovely trip, and take lots of pictures!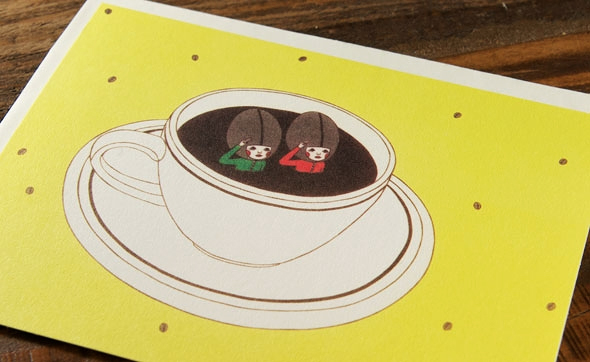 Care for coffee? I found an amazing cafe the other day!