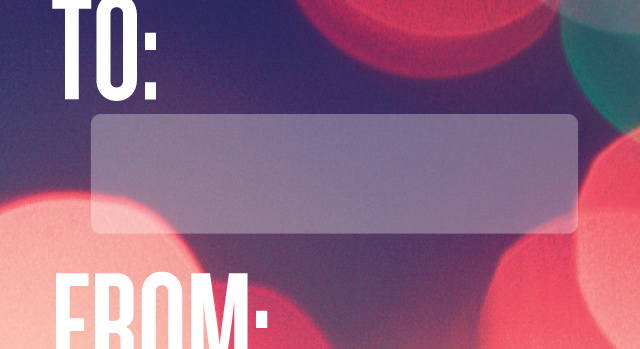 We had this crazy idea to make gift labels with bokeh images. Something fitting from Richie to Margot.
Why bokeh, you say? Because there's something magical about it. It's colorful, and dare I say, sparkly. I'm not talking sparkly like My Little Ponies, I'm talking sparkly like Japan through the lens of Sofia Coppola.
I don't want to bore you with all the geeky technical details but I do want to show you how the gift tags turned out.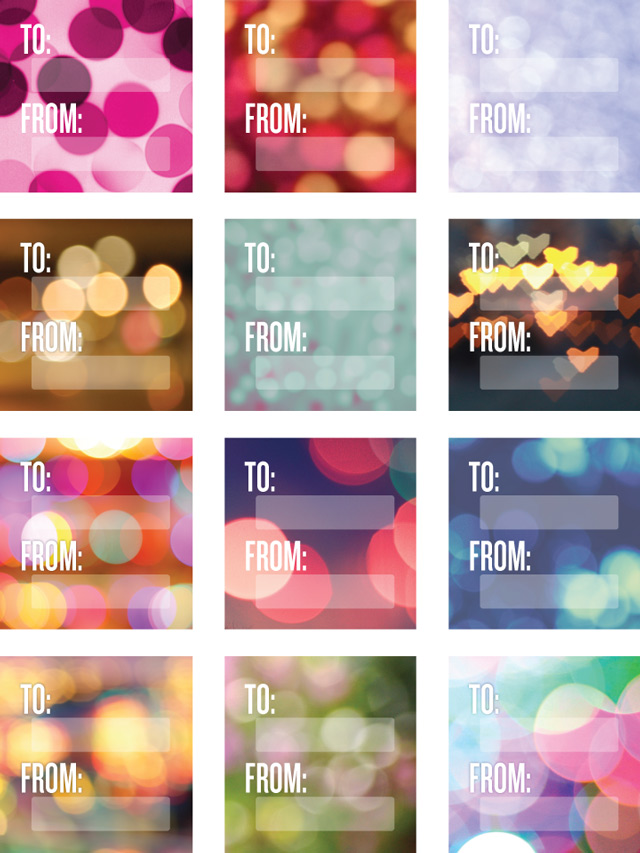 We (well mostly Jacob—he's a keeper I tell ya) decided to format them for these square labels by Avery (22806) because they're easy to use and print to the edge. You'll find them at Amazon or your local office supply store.
All you have to do is:
Get the labels
Put the labels in your printer
Print and stick!
I told you it was easy.
They're perfect on everything from a wrapped box to a gift bag, even treat bags of homemade cookies. (I am so cool with it if you decide to send me some.)
Images used (left-to-right, top-to-bottom): D Sharon Pruitt, Sami, D Sharon Pruitt, Harsha K R, Parée, Leo Fung, Kevin Dooley, Neal Fowler, Andrew Czap, Ernst Vikne, Duncan Harris, Kevin Dooley.
(Please link to this post, not directly to the PDF. Thank you! http://wnt.st/3bja)