A simple 'thank you' can go a long way, making both the thankee and thanker's day much better. I'm sure you already knew that, but have you heard of World Gratitude Day? Celebrated on September 21st, this Jollyday is the perfect excuse to be more grateful than usual. In fact, we're big fans of giving thanks for any reason at all, so here are ten fun ways to show appreciation today, and every day!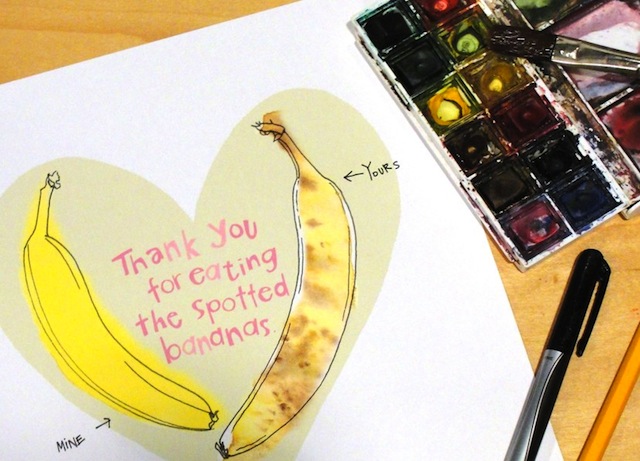 Bruised fruit drives me bananas, so I'd happily give mine up to any willing volunteers. Thanks for taking one for the team!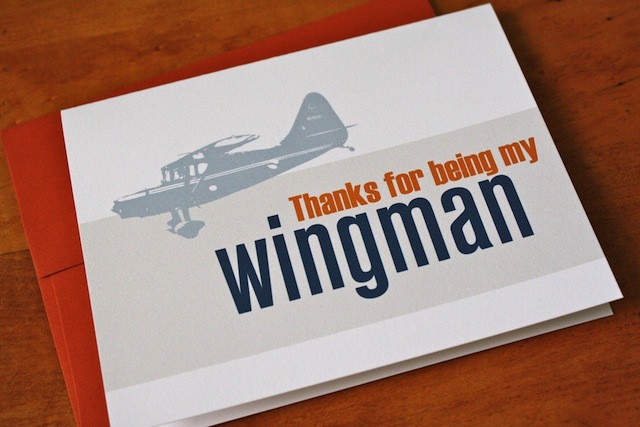 Every dude needs a good wingman, and saying thank you after a well-played evening of mingling is a must. I only wish there was a "wingwoman" version; I'd be purchasing it immediately.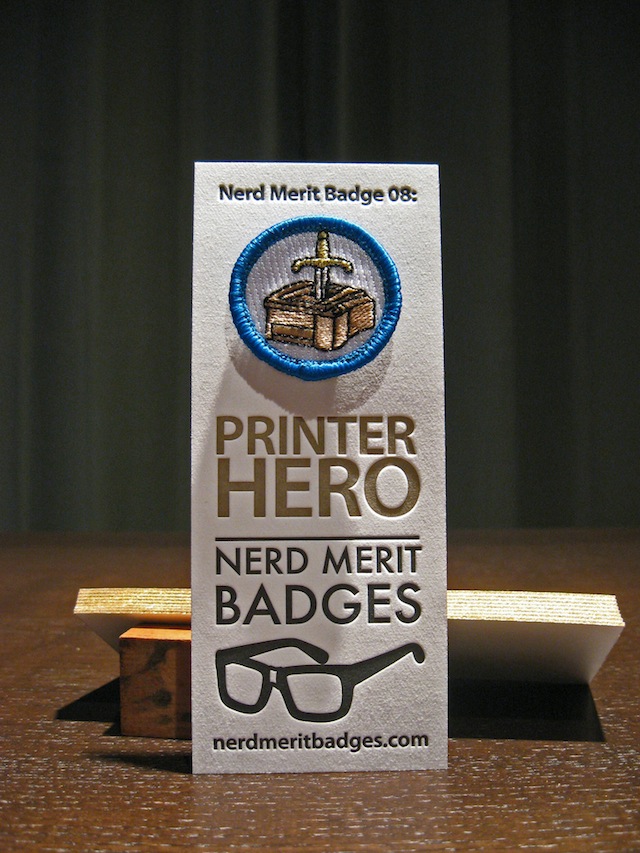 Does your office have a Printer Hero? You know, the one that battled those 'godawful beige-colored killers of our souls' in an effort to fix a paper jam or solve a blinking light issue? Yeah, they definitely deserve one of these.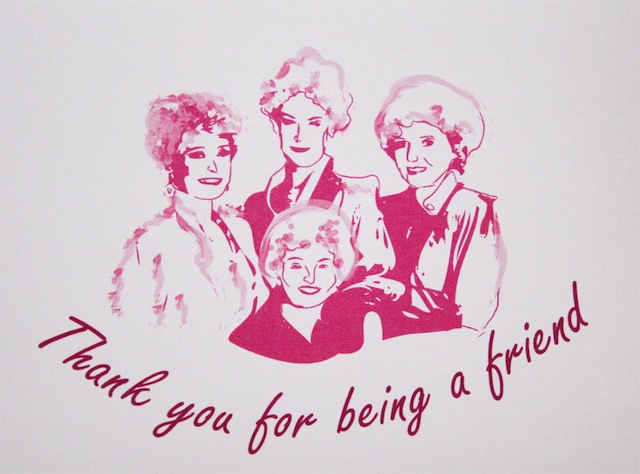 If it's a car you lack, I'd surely buy you a Cadillac.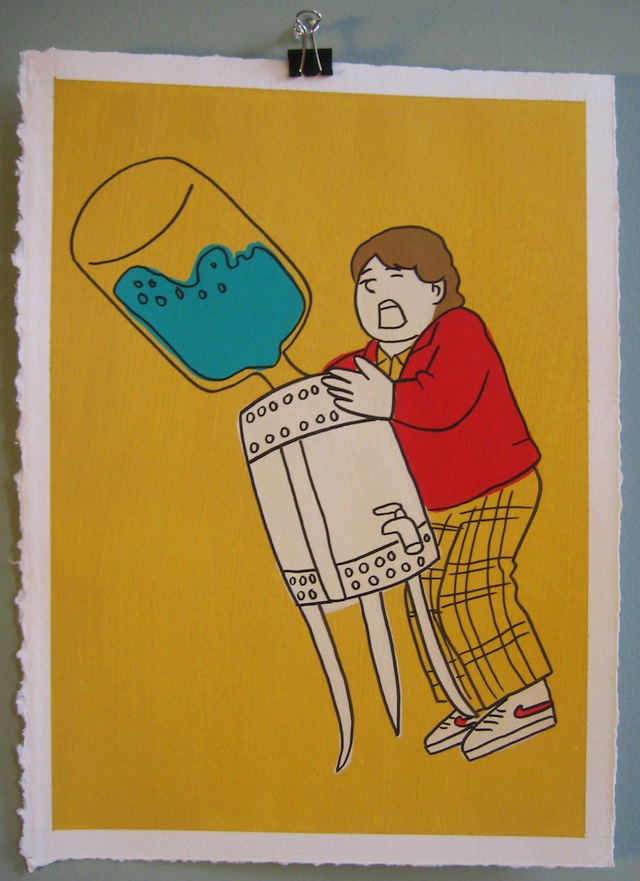 Have you ever gotten to the water cooler, only to discover an empty jug? Before knocking it over in true Chunk fashion, you see someone replenishing the h20, successfully restoring your faith in humanity. This would be an appropriate token of appreciation.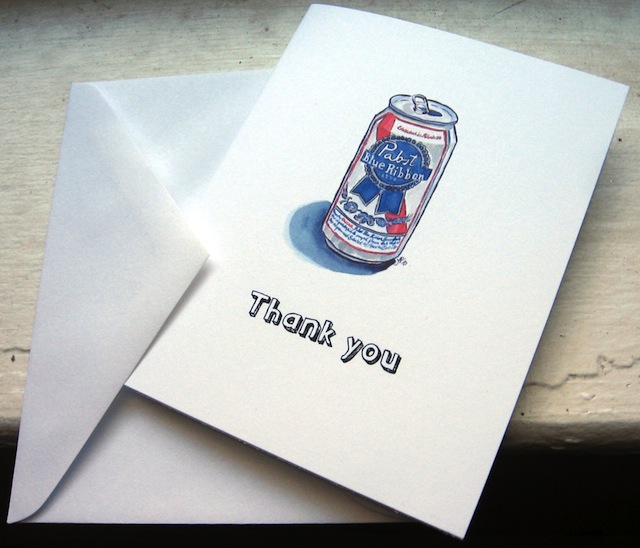 Don't get me wrong, I love a good craft beer, but there's a time and a place for everything. Picnics in the park? A show at the Doug Fir? Any time I'm thirsty for a glass of water? PBR me, please and thank you.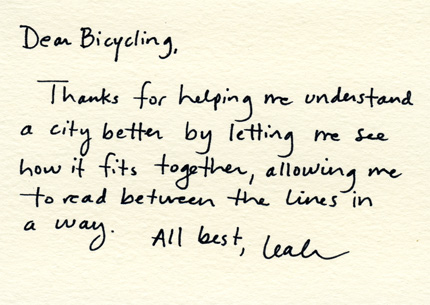 We've shared thxthxthx before, but it's a such great example of giving gratitude on a daily basis, I had to mention its wonderfulness again! Dear Leah, thanks for finding the beauty in the little things, and for reminding me to leave my camera behind sometimes. Cheers, Monique.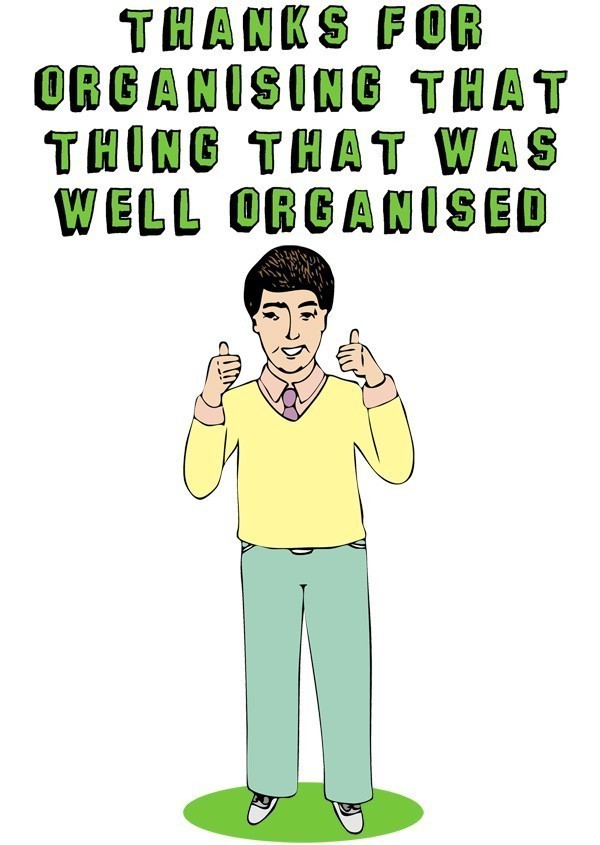 Did someone suggest a wonderful sock drawer organizer or closet shoe rack? Perhaps they helped you move or hosted a fun meetup. This one's for them.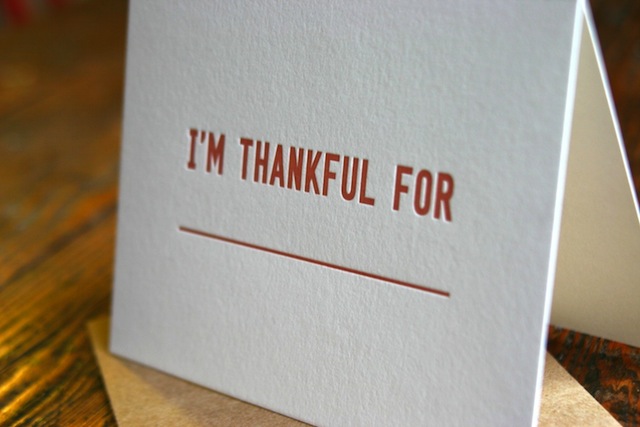 Having a hard time finding the perfect thank you card for something super specific? Grab this gem, and have tons of fill-in-the-blank fun! Mine might say I'm thankful for: our Saturday sandwich routine, the butterflies you give me or your appreciation for laser cats. The options are endless!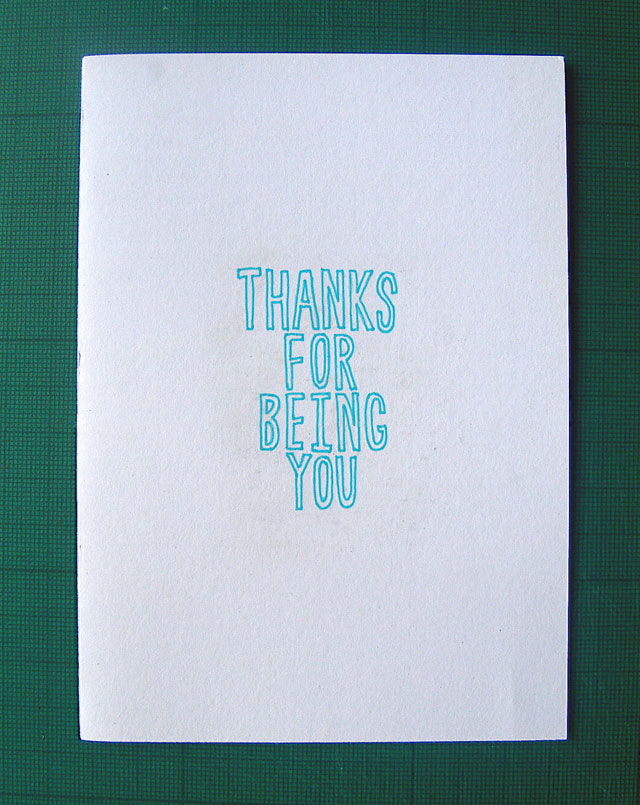 Sometimes, you just have to say "thanks for being you." Here's a good way to do it.
Never underestimate the power of a simple thank you! What are you thankful for today?