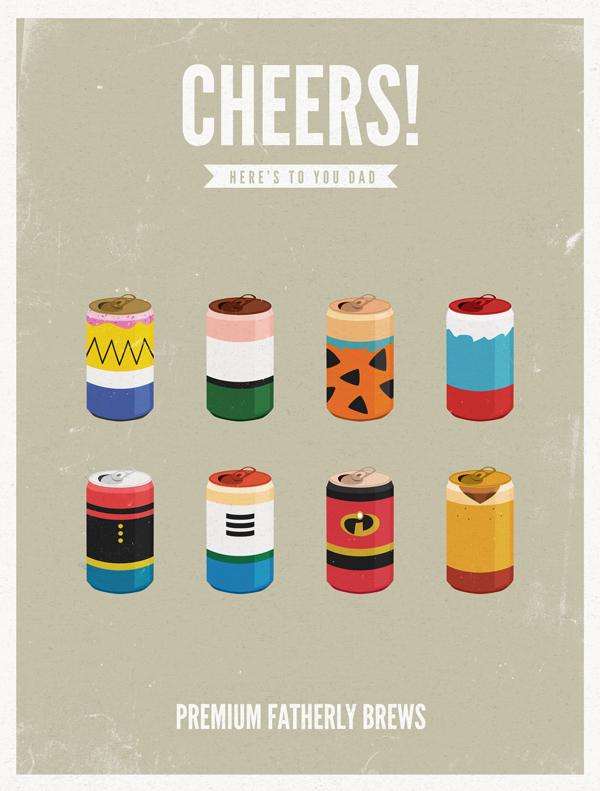 The men's style blog, EveryGuyed has teamed up with Moxy Creative House for a limited edition print series of 8 animated dads re-envisioned as beer cans.
Purchase at Moxy Creative House—a print of your favorite paternal toon, or the ensemble of eight shown above.
From Homer Simpson to Papa Smurf, can you identify them all?
(hint: Hakuna Matata makes a great karaoke song after a few brews.)
h/t Quipsologies