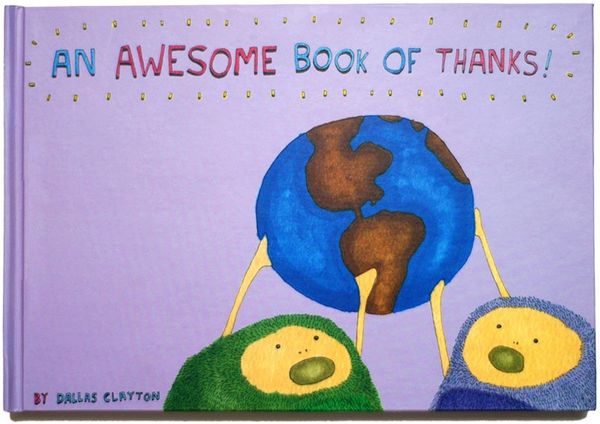 That's right, today is The International Day of Awesomeness. "A special day to both perform and celebrate feats of awesomeness".
Inspired by the myth of Chuck Norris and Ze Frank's The Show (love!), this is a day we can totally get behind.
It seemed only fitting that we celebrate awesomeness expert, Dallas Clayton. We interviewed Dallas after the launch of his first book and were immediately smitten with the author, his illustrations, and his wonderful book.
He's back with a follow up book that's again filled with colorful drawings, heart-warming sentiments, and this time, gobs of gratitude.

Read all about An Awesome Book of Thanks! on Wantist, and you can flip through the book cover-to-cover over here.
Best of all is this video about the book that fills us with smiles.
Thank you Dallas for being so Awesome!
Read about and grab a copy of An Awesome Book of Thanks!