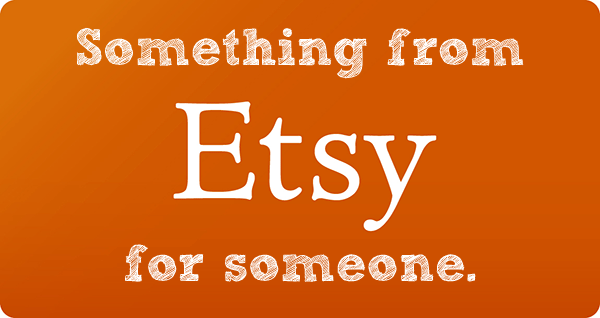 We're adoring everything about today. We're guest curators on Etsy!
From the world's most gigantor and well-loved handmade marketplace we've selected a small but mighty collection of gift ideas for outdoorsy, fun-loving, professional, domestic, and geeky someones.
It's an exciting opportunity for Wantist for sure, and absolutely thrilling personally. For the last few years it's been wonderful to see the enthusiasm and exposure Etsy has fostered for independent makers and their craft. This has broadened our selection as consumers immensely while at the same time given us access to one-of-a-kind products made by remarkable everyday people that we previously would not have had the privilege to support. We like that. A lot.
As curators of gift ideas we relish the opportunity to showcase products from indie sellers on Etsy, Cargoh, Supermarket, Storenvy, Foodzie, Felt & Wire and a gajillion small-scale boutiques right alongside those from the big guys. In fact, we're just getting started.
Go check out our picks on Etsy, find a handmade gift for someone, and tell us about it in the comments.