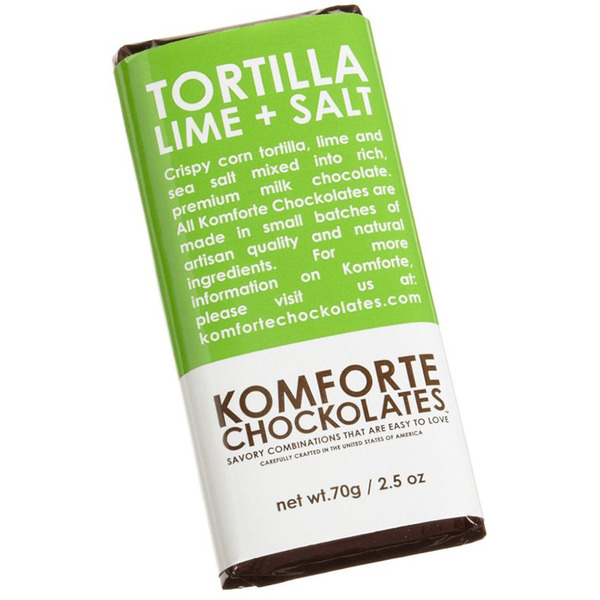 Don't let the blizzards and biting cold get in the way of a sunny disposition. Komforte Chockolates combines the uplifting properties of chocolate with the crispy, salty crunch of corn tortillas and the zing of a lime—you'll be poolside in your mind in no time.
As we inch closer to a certain love-stricken holiday (which MUST have something to do with the season's cuddly sweaters), chocolate that's meant to share, as Komforte Chockolates is keen to say, is a fitting choice for your margarita-lovin' chocoholic sweetheart.
Sold in a pack of 12 at Amazon. To buy individual bars at around $3 each see retailers listed here.
$30 at Amazon • Read more about it