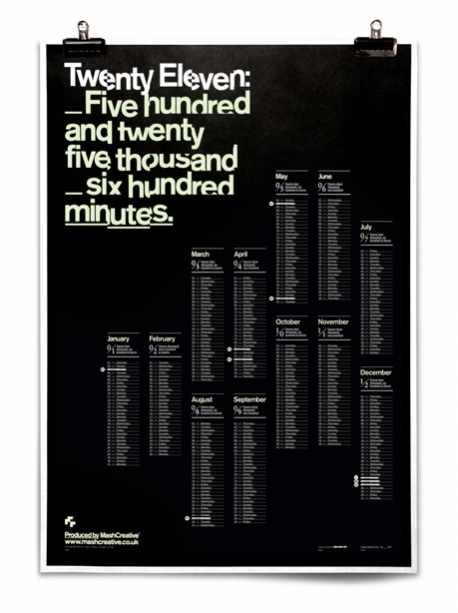 A visual calendar to keep the year in perspective; it even glows in the dark. From Mash Creative, a design studio in London, this 2011 calendar is a typographic representation of the year printed in a limited-edition of 100 in white and glow-in-the-dark ink on raven black paper.
The title is printed in broken and shifted text as influenced by old analogue flip clocks and each month is shown as a list of days with an auxiliary display of the month in minutes.
See Twenty Eleven and its five hundred and twenty five thousand, six hundred minutes for the opportunity they hold and resolve to not let them fly by.
Price is an approximate conversion from Euro to US Dollar and includes shipping.
$43 at Counter-Objects • Read more about it