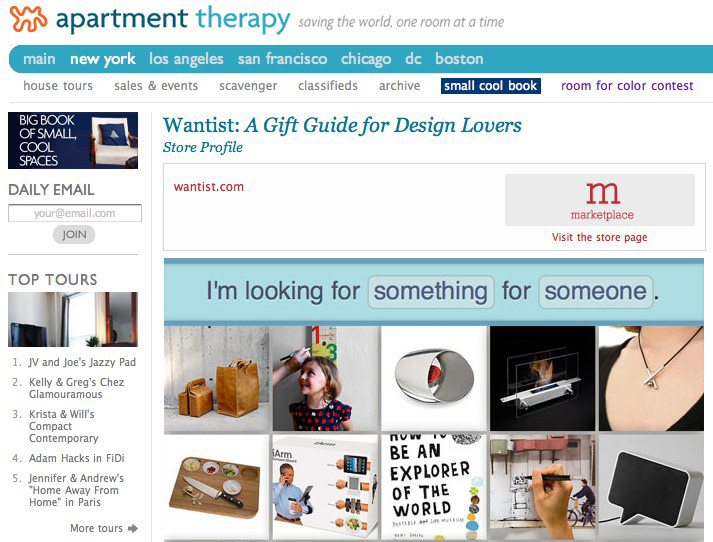 It's super exciting when word starts to spread about the labor of love you've been working on for a long time.
We're thrilled about Apartment Therapy's post yesterday and welcome all the new friends who discovered Wantist via the veteran design blog.
"A gift-centric shopping site that's very simple and a lot of fun to play with." We think so too!
Here's the post: Wantist: A Gift Guide for Design Lovers