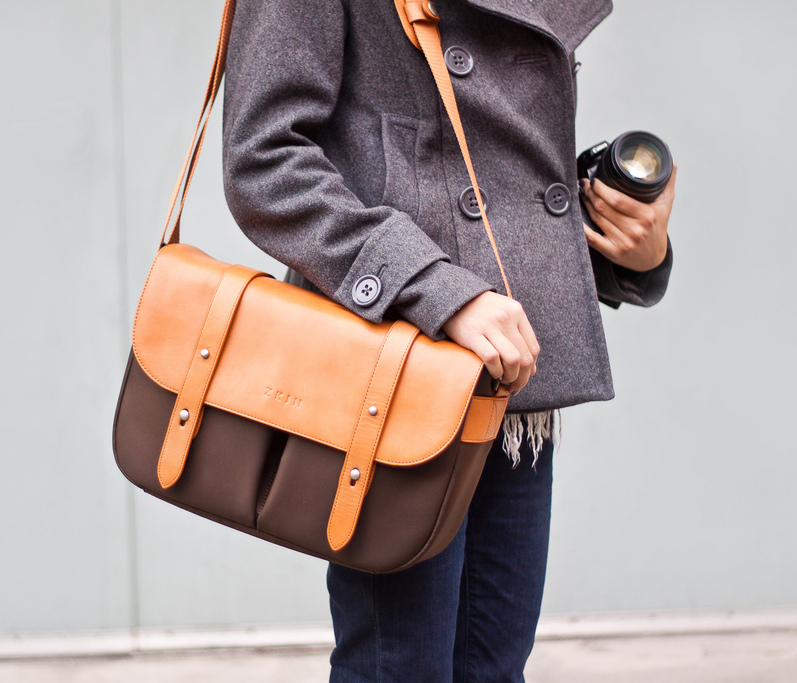 Just because you lug around a chunky SLR doesn't mean you have to carry an ugly bag. Au contraire. In the same way diaper bags have been redesigned to suit the person carrying them instead of telling the tale of what's inside, this Classic Leather Camera Satchel is all about you while doing a nice job of protecting your gear.
A camera bag sure to make any photographer swoon—there's room for a camera, a couple lenses, a phone and your laptop too.
We've got your back. It's holiday crunch time, so we won't post anything you can't get on time. You're sitting pretty with this one. Here's Photojojo's Christmas Shipping Cutoffs.
Read more about it • $190 at Photojojo