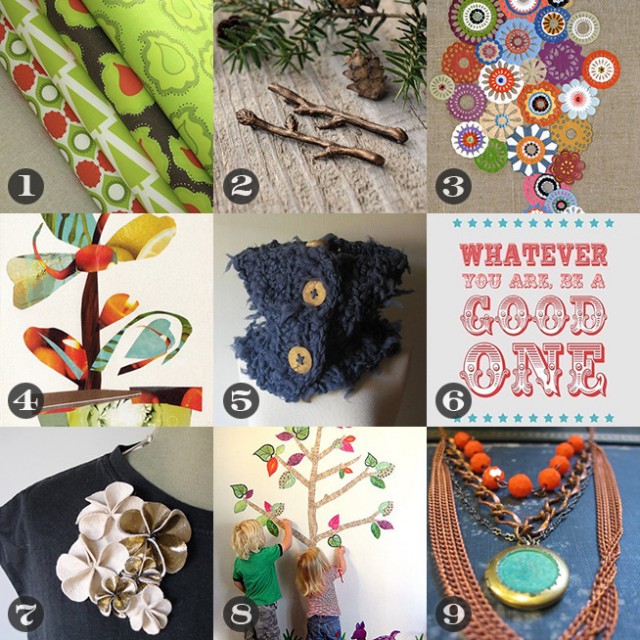 Who, What
There are two reasons we love papernstitch. First there's the delightful hand-picked selection of artists and makers that we might otherwise never learn about if not for the site. And second, the sweet husband and wife launch story—a scenario we always have a soft spot for.
Brittni and Jeff started papernstitch in October of last year. He's the web guy and she's the writer/curator.
The pair met in a figure drawing class in '05 and had always wanted to collaborate on a project together. Brittni, an artist herself, saw opportunity where many find frustration. She was struggling to get her work seen and didn't have the means to do so. She figured that other creative people were likely having a tough time too, so Brittni and Jeff created an online exhibition where artists, makers, crafters, and indie labels could be seen and celebrated.
papernstitch is curated monthly by Brittni from a pool of designers and makers from all over the world. The site is constantly updated with new shops and products. It's all about discovery, allowing you to peruse the goods in a cleanly designed online space and click through to buy directly from the independent sellers.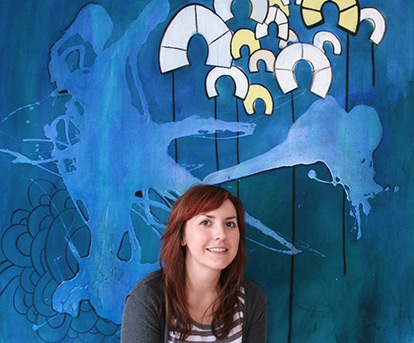 q&a: Brittni Wood
In addition to the exhibition site, Brittni maintains the awesome papernstitch blog and is a contributing editor for Blosem Kids and Scoutie Girl.
It was a privilege to catch up with Brittni and talk to her about papernstitch for this interview. In addition, we've picked some of our favorites from the newest exhibition that started yesterday (shown above) and include some of her picks below. Enjoy!
Since papernstitch is a curated store, how would you describe your collection? Is there a certain style or aesthetic you look for?
I get this questions a lot, and I often find it difficult to answer because although there is a definite aesthetic related to the site, it can be hard to pin down precisely. Mostly because it is a combination of styles, with a common theme: good design. Variety is key to us because tastes vary from person to person. But I always say, we are first and foremost looking for quality and originality.
Some questions I ask myself when going through submissions would be… Are these items well made? Are they of a unique and original design? Do these items have product appeal? Are the photos of good quality? Of course, browsing the site and becoming familiar with current exhibitors is the best way to get a feel for what we are looking for on the site.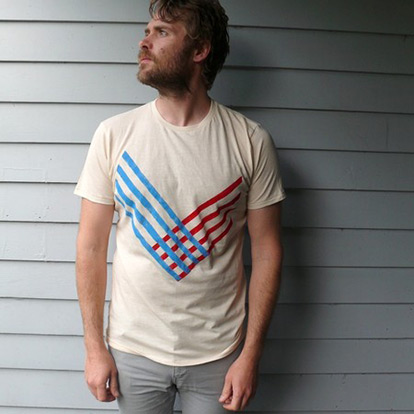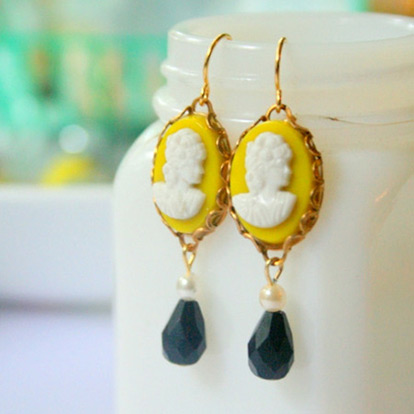 How many exhibitors are included each month? Does that number vary month to month?
The number of exhibitors varies from month to month, but we usually choose somewhere between 65 and 80 shops for each exhibition. During the holiday season, we have considerably more. But this number fluctuates based on the number of quality submissions we receive.
You were motivated to start papernstitch when as an artist yourself you were struggling to get your work seen. Since the launch just over a year ago, are there any success stories you can share of makers you've helped bring exposure to?
Well, I of course would like to think that we have been able to help all of our exhibitors gain exposure in one way or another. And I am not really one to toot my own horn… But a couple stories in particular that stand out in my mind would be…
Leanne Graeff, who had her camper tea towels from papernstitch featured in Country Living magazine earlier in the year. Australian wall decal shop, Mae started on papernstitch when their store had literally just opened and continued on the site for several months. During that time, I was contacted by two national magazines about her work, and now Mae has been seen everywhere…Decor8, Apartment Therapy, Creature Comforts, Inhabitots, etc.
Photographer Allison Trentelmann—I put together a giveaway with Allison of Rocky Top Studio and Young House Love, which lead to a record sales month for her. And earlier in the year, Allison was featured on Modish as a result of being on papernstitch and that was then picked up by notcot.org.
And artist Beth Fuller, who began working with a Boston paper company on a line of Studio Fuller cards as a result of being seen on the site.
Having said all that, all of these shops work very hard at what they do and it shows in their work. They are all quite talented and the work speaks for itself. We just helped push them along. We have more testimonials straight from our exhibitors' mouths and press mentions here on the site if anyone is interested in reading more.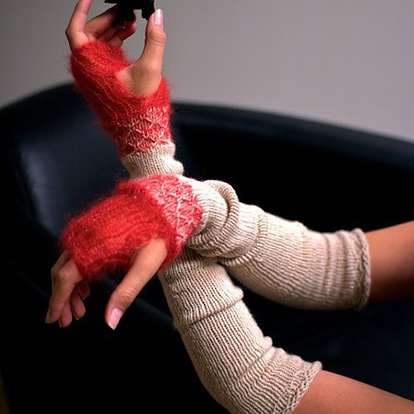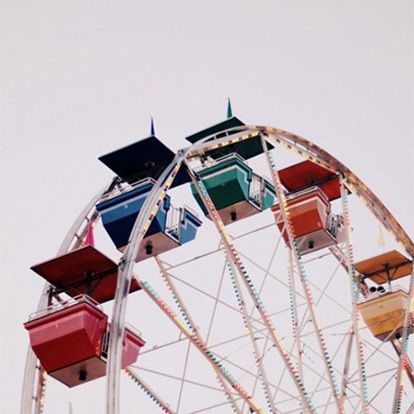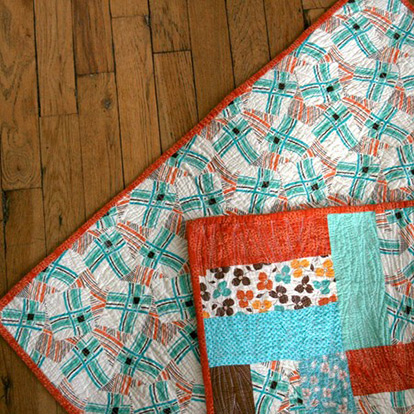 We're almost set to start a new year—Any big plans or changes coming in 2010?
Yes, we do have some big plans for the future. Unfortunately, I can't really talk much about additions to the site until they come out. But what I can say, is that in just a little over a year, papernstitch has grown more than we ever thought possible, and it is something that we are continually improving and expanding on. We are constantly adding more features. We listen to customer and exhibitor feedback and try to implement as many good ideas as possible, while also focusing on ease of usability, etc. So, absolutely, you can expect big things from us in 2010! And you can also expect something new from the papernstitch blog in early 2010. So look out for that.
In the top most image:
1. Christmas Fabric—Lime Candy, for crafts or reusable wrapping paper by Natalie at Olive Manna, $25
2. Bella Rustica Antique Bronze Tiny Twig Hair Pins by Mai at The Sparrow's Nest, $17.50
3. Mounted art print of original embroidered painting by Angie Crowe, $16
4. Floral Improv Number 3—a 5×7 Fine art Print by Jennifer Mullen, $10
5. Button Me Up Cowl Thick Soft Neck Warmer in Blue Night Sky by Beautiful Bridget, $96
6. Be a Good One—illustrated Abraham Lincoln quotation by 3LambsGraphics, $21
7. Pale Gold Mix felt and lame corsage brooch by A Alicia, $50
8. Dear Deer Tree, reusable fabric wall decals by StickyTiki, $119
9. Cascade Necklace with locket and vintage copper chain by Courtney Fischer, $28