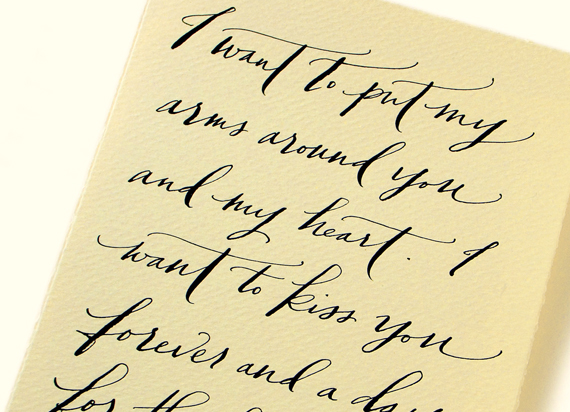 When was the last time you wrote a love letter? A real love letter.
Was it high school? Have you never? Those that began "Dear Diary" only sort of count.
There's nothing quite like pausing to read the feelings of the heart put to paper. A love letter transcends a single moment. It can be treasured, hugged even, and adored again and again.
Now that you're all grown up, emotions are stronger, relationships more meaningful, yet writing a love letter is something you rarely stop to do.
What's holding you back? Your penmanship? Perhaps you're concerned the gesture won't fully express the way you feel.
Well let's forget all that. Bryn Chernoff, aka Paperfinger, is here to help. Bryn provides a love letter service—she takes your words, your passion, your affection, and transcribes it in beautiful, calligraphic script on lovely, textured, Italian stationery. Complete with a wax seal if you choose.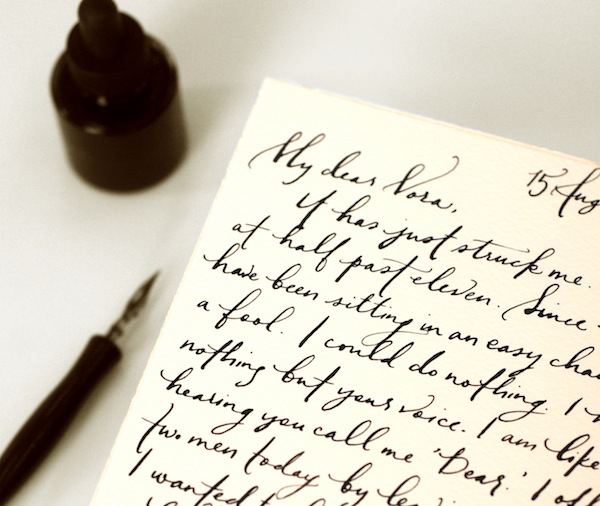 It's the complete package for your sentimental heart, a tangible expression of your love, and an indelible romantic impression only a love letter can provide.
And don't you worry about the words. As Bryn says in an interview with Felt & Wire, "A lot of folks think that a love letter needs to use grand language or the most poetic phrasing. The point is not to try and turn into Shakespeare just because you're writing a letter. The most romantic thing about a love letter is feeling treasured and knowing that someone took the time to appreciate you thoughtfully and expressively.
Just write simply, as though you had to explain to someone else what you truly love about that person."
Orders placed by Feb. 8th will be delivered in time for Valentine's Day and can be purchased at Felt & Wire or Paperfinger.