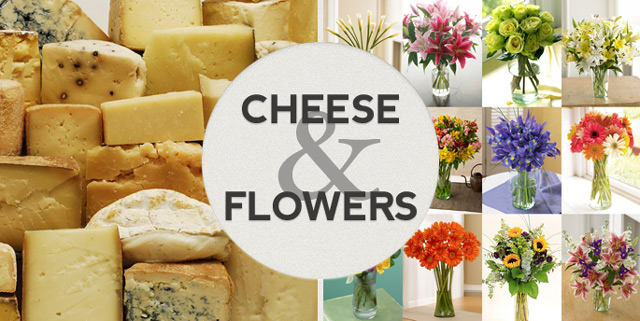 With Mother's Day this weekend, if you've yet to get something special for the mommas in your life, you're almost out of time. It's moments like these we're so thankful for subscription gift clubs.
Great anytime, and especially in a crunch, they let you send not just one but several gifts over time to delight your someone throughout the year. In your last minute scramble all you need is a nice card to let her know of the goodies on the way.
We're really excited about these two as Mother's Day gifts. What Mom do you know who doesn't like cheese or flowers?
Available in short or long-term subscriptions, send cheese from New York's oldest cheese shop with the Murray's Cheese of the Month Club or spoil her completely with up to 12 Months of Organic Bouquets!
Stay tuned for another exciting subscription gift tomorrow!
Comments Off