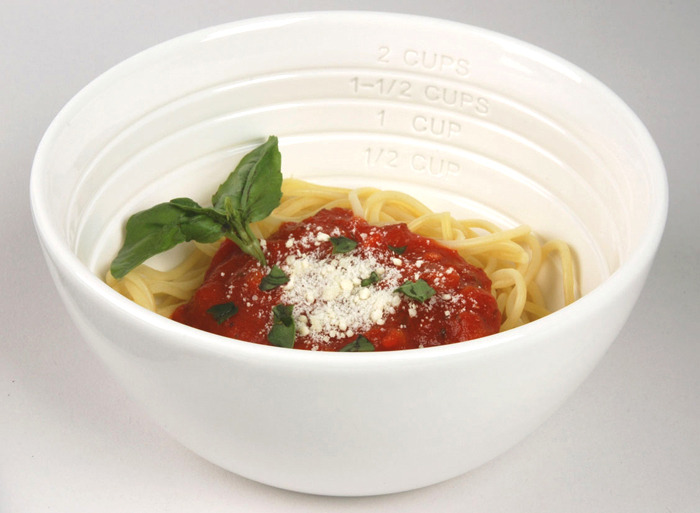 Well hello, January.
It's that time again when we all find ourselves retooling and making decisions about what we want from the year ahead. Topping the list every year is getting healthy and eating right—goals more easily attained with the support (ahem…kick in the pants) of a friend or motivator.
Here's a gift for your someone who's looking to shed a few in 2011.
It's easy to get overwhelmed when taking on a resolution which is why we're so enamored with the simplicity of the Measure Up Portion Control Bowls. They solve the problem of how much is too much, without getting measuring cups and other tools in your kitchen dirty.
Pre-measured portion lines on the inside of the bowl subtly show serving sizes to prevent over-doing it with things like pasta, cereal, or ice cream.
They come in a set of two—a large bowl for the healthier stuff and a smaller bowl for high-calorie foods.
$31 at Amazon • Read more about it
Comments Off