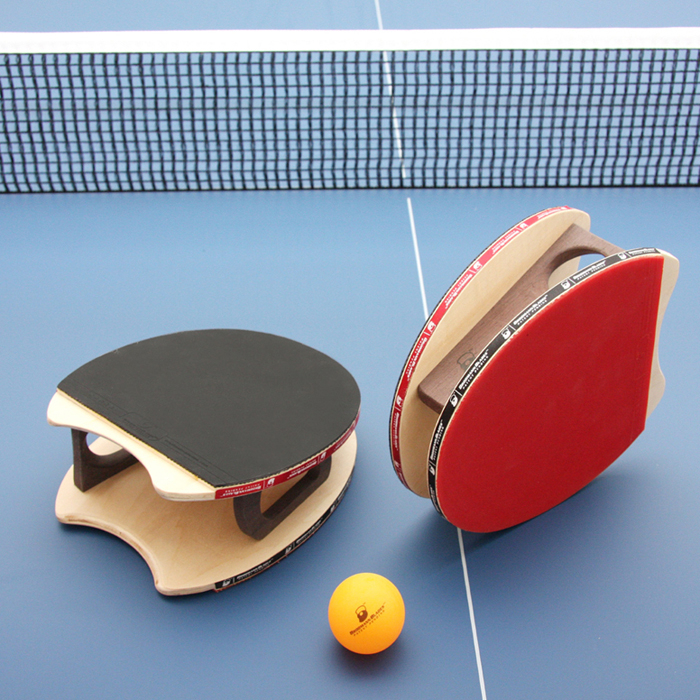 There's a lot to look at. We get it. To help you out we're calling attention to a gift you may have missed, or one we think you shouldn't. This is the Something for Someone Spotlight.
Imagine how great your table game would be with a paddle that fits like a glove. That's precisely the idea behind the Brodmann Blades.
The first major innovation in the sport in a over a century—if you can high-five, you can ping pong!
This set of two paddles comes in a nice zippered case with four ping pong balls and two wristbands so you can bring your best Richie Tenenbaum to the game. A seriously great gift for serious and not-so-serious ping-pongers.
Read more about it • $95 at UncommonGoods
Comments Off