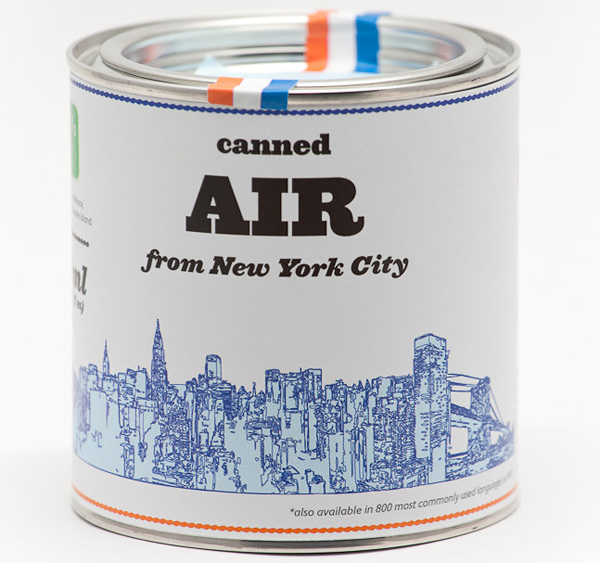 I'm totally not kidding. This is 100% canned air.
Now before you get all WTF on me, have a look at the charm (and the atmosphere) packed into these things.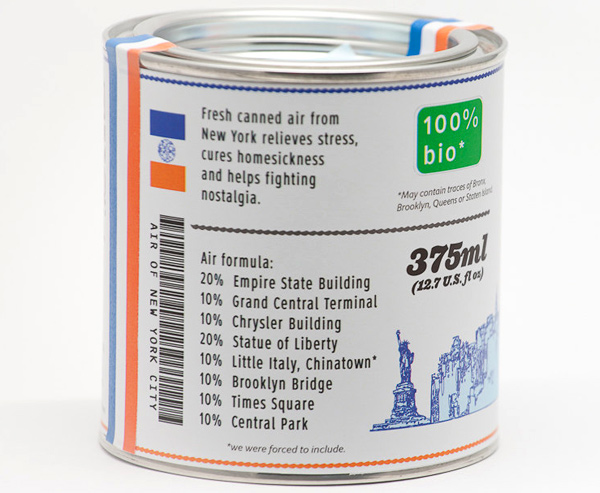 Created by traveler and photographer Kirill Rudenko, he writes of the can from New York City:
Direct from our supplier in NYC. The air formula is as pictured and may contain traces of Bronx, Brooklyn, Queens or Staten Island.

It's 100% bio. Fresh air from New York relieves stress, cures homesickness 
and helps fight nostalgia. It is made by careful hands in the heart of the city.

Get yourself a piece of the City to remember. Feeling down? Got the blues? Buy a whole box of Air and open the cans whenever you feel sad, remember the atmosphere, marvelous time you spent in New York City and feel better. Never been to NYC? Order your can online and begin your journey while still at home!
Quite appropriate for the right person, wouldn't you say?