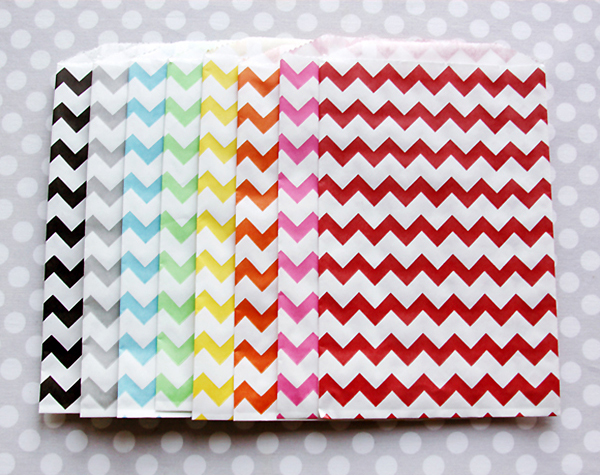 It should come as no surprise, I have a slight obsession with chevrons. I'm not the only one. You too? From skirts to swimsuits, rugs to pillows, they've turned up everywhere this summer.
As Bob Ross would say, "everyone loves a happy little zigzag." Well I imagine he would.
This roundup of gift wrap related chevrons has been known to make a person giddy. You've been warned.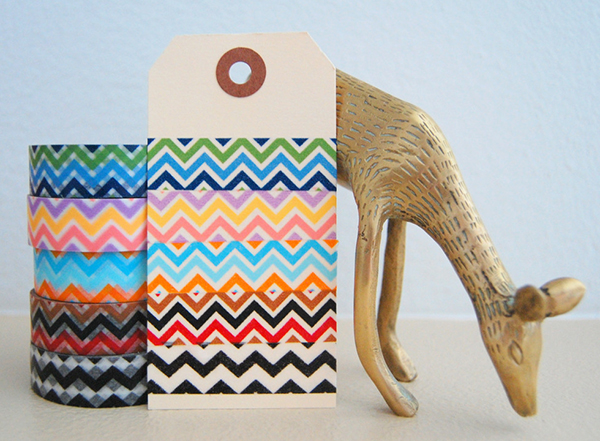 Second to chevrons is my affinity for tape, so yeah, these are awesome.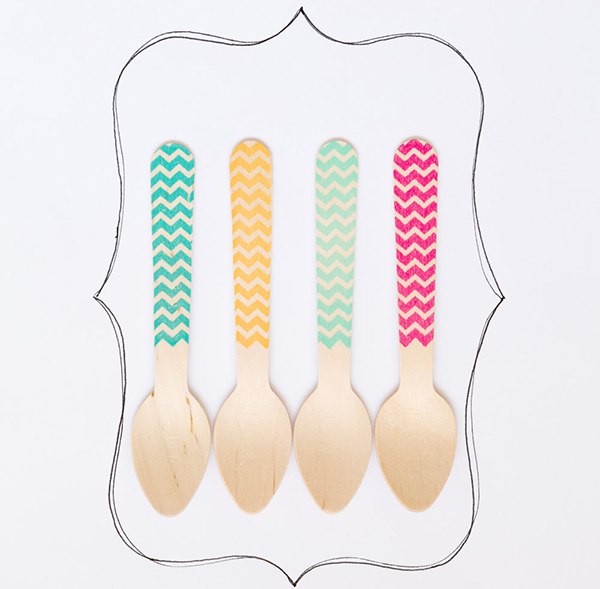 I know what you're thinking, you can't wrap a gift with spoons. Touché! Remember these? What a fun way to top a wrapped box of Waffle Cone Bowls or a set of Jeni's Splendid Ice Creams. Also, Sucre Shop has the spoons above in black. And how fun are these little scoops? Ice cream party, anyone?!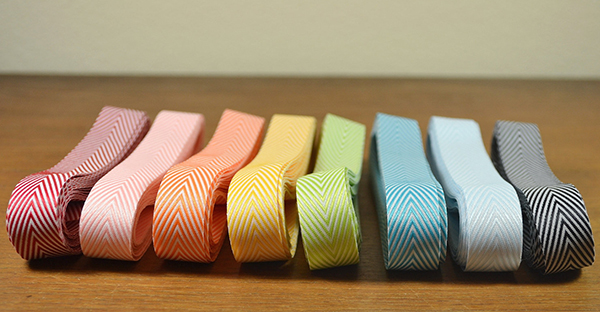 Some lovely twill ribbon will snazzy up any package.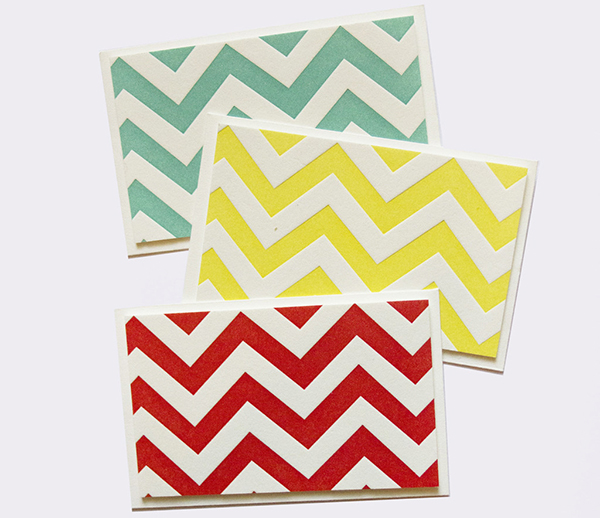 I featured these before when first discovered at Christmastime. They're completely relevant today too and look great with a solid paper—any color will do!