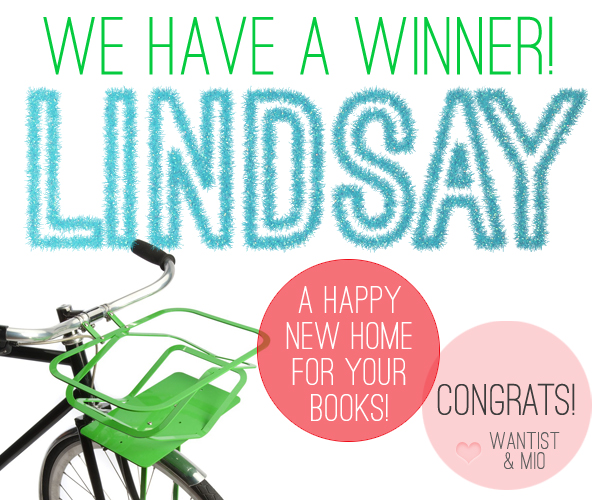 Congratulations to Lindsay! A shiny green Pop-Up Bike Basket is headed your way. We hope your students think the basket is as cool as we do—a proper place for all those books. (She's a librarian ;))
Thanks to everyone who participated and a big thank you to MIO too—you guys are the best.
Have an awesome weekend!