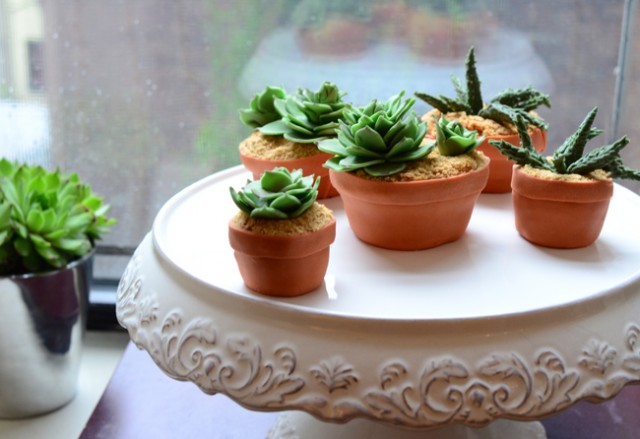 Prepare to have your mind blown. These are cupcakes! Succulent cupcakes! No really, I'm not kidding.
The absolutely creative Seton Hurson Rossini of Pixel Whisk made these knowing how much we all love the tiny little plants. I mean, you do love tiny little succulents, don't you? They're so cute you just want to gobble them right up. Now you can!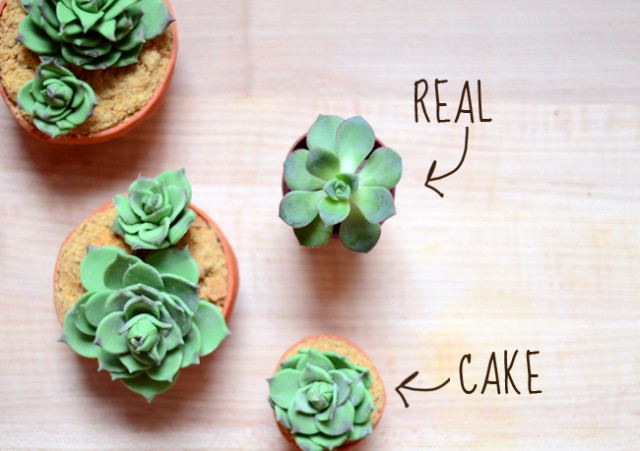 Want to make your own? Head to Pixel Whisk for the step-by-step tutorial. Now I'm not suggesting this is the easiest of crafty baking feats. Clearly Seton is one talented lady, but just imagine the look on your recipient's face when you give them one of these adorable potted sweet treats. So worth the effort. Give it a try!