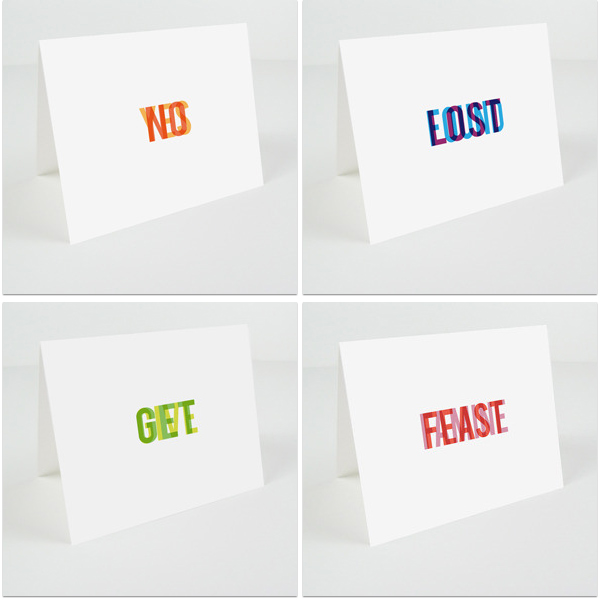 Some days you can't figure out exactly what to say, if left is right or right is wrong. Some situations you find yourself right in the middle, seeing both sides of something or feeling pulled in two directions at once.
These dichotomy cards are for those moments. They help you find a way to say what's on your mind with opposite concepts that overlap in interesting ways. Like, "I love you. I hate that you're leaving."
I've had these fun notes dog-eared for a little while. I love the concept and the style but didn't realize until recently that Up Up Creative's Julie Green is transitioning away from printing greeting cards. Ready for a dichotomy double-wammy? To sell through the line, they're 50% off! But once they're gone, they're gone. Happy / sad.