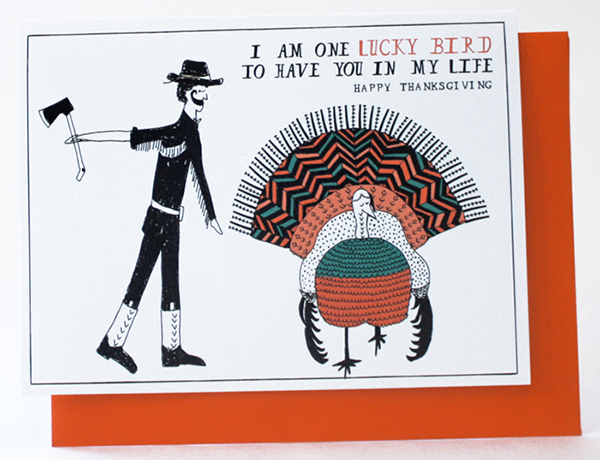 Thanksgiving is one of my favorite occasions to send a card. It's a special time of year when everyone's feeling cozy, friendly, fat, and grateful.
To those you can't be with this Thanksgiving and others you appreciate more than they know, say thank you, say gravy, or simply send your love with one of these turkey-stuffing, fun-loving, thanks-giving cards.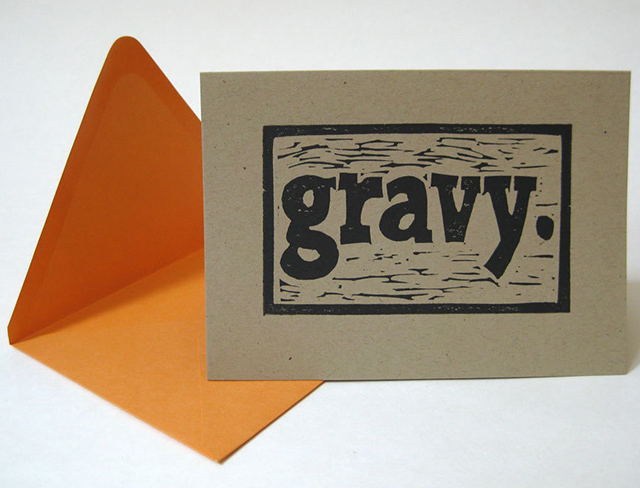 No need to mince words. Saying thanks is gravy.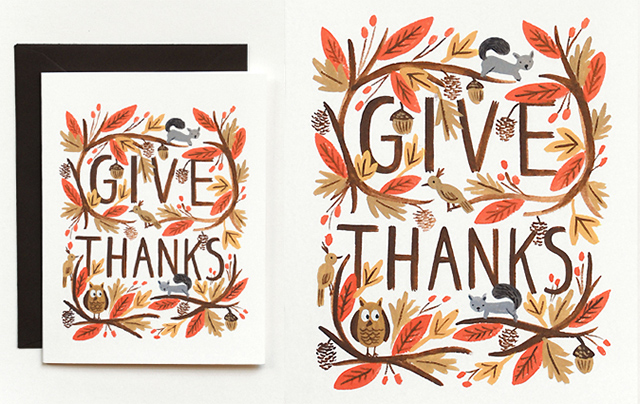 For acorns and critters and pine cones and trees, give thanks!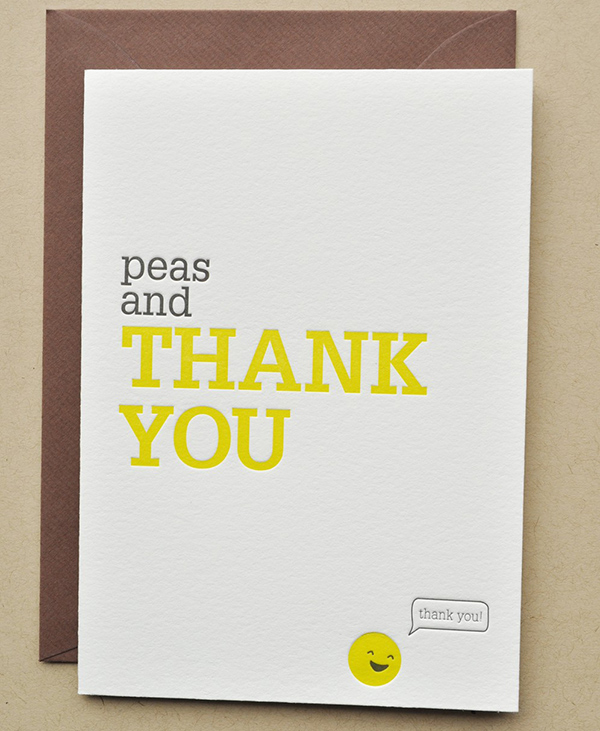 Pass the peas peas!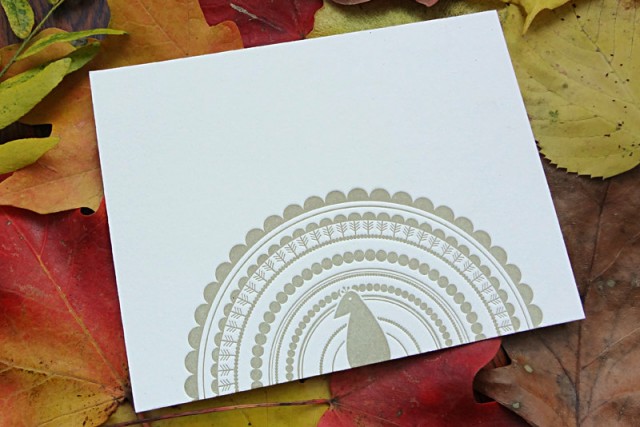 This turkey shines, just like your smile!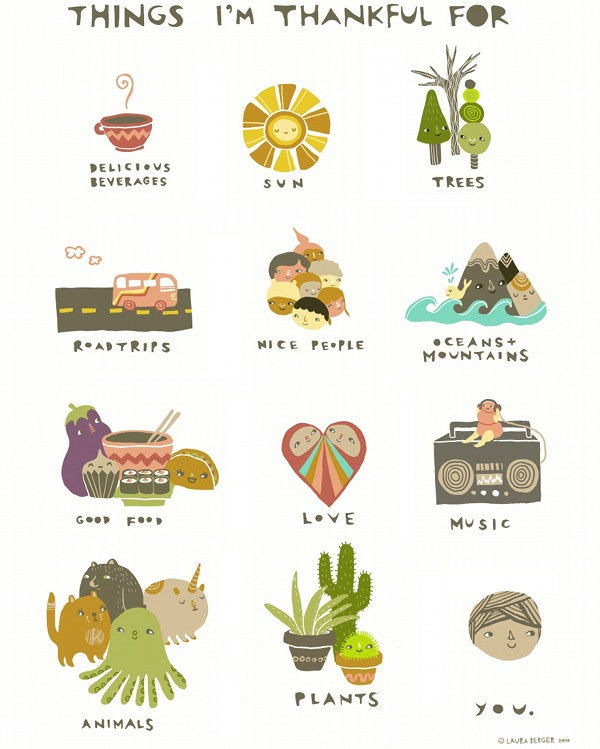 This card provides a head start on your gratitude quest.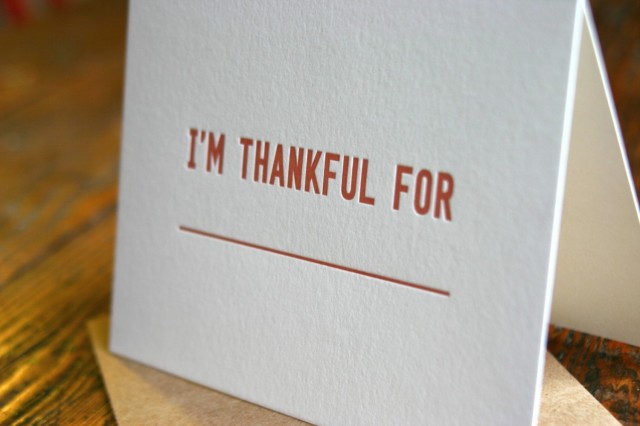 If you'd rather fill in the blank yourself, this card's for you.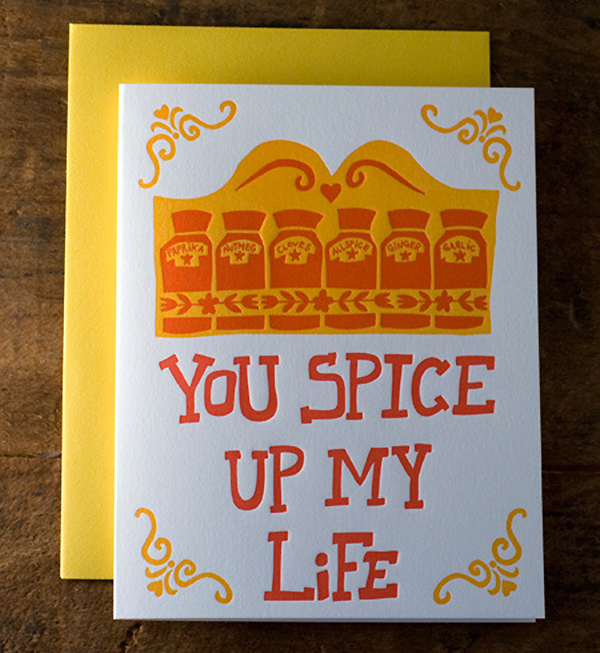 Cloves, sage, cinnamon, and you!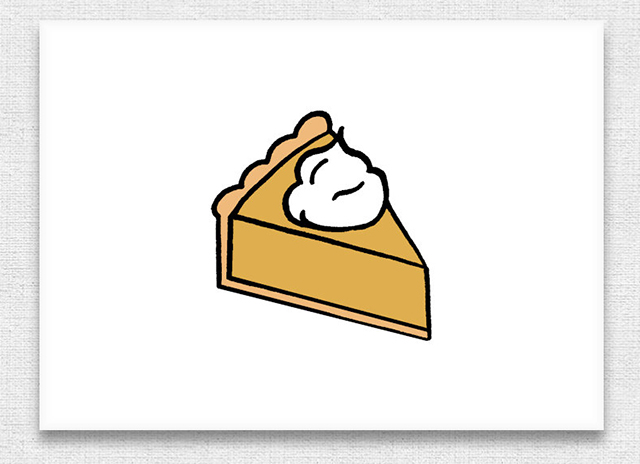 Who's ready for pumpkin pie?? This girl.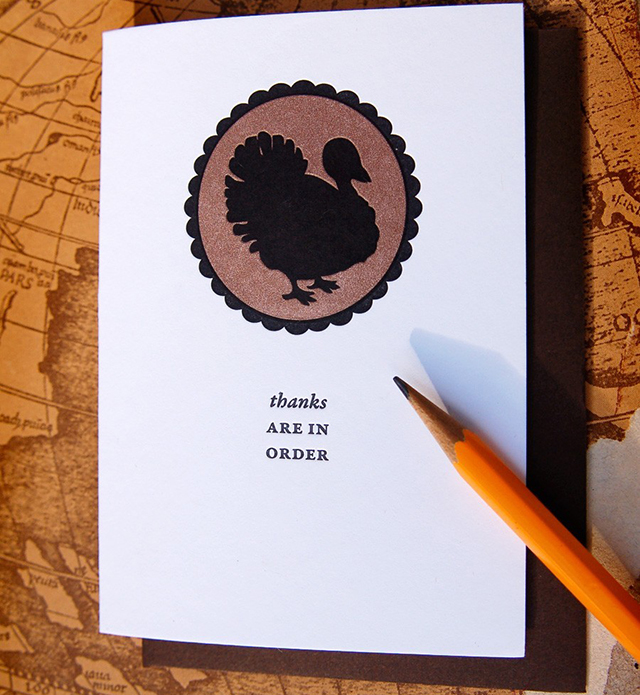 Oh so official and turkeyrific.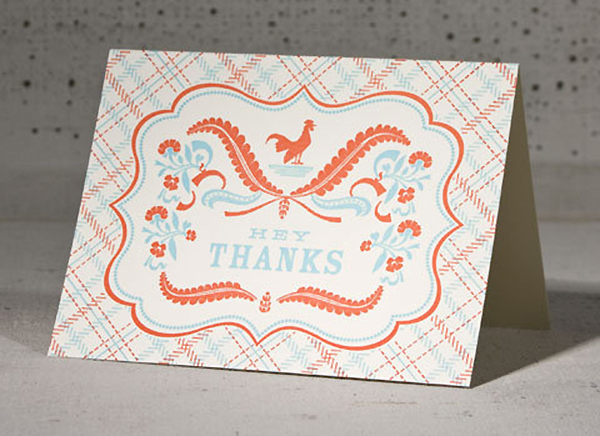 I'll see your turkey and raise you a rooster.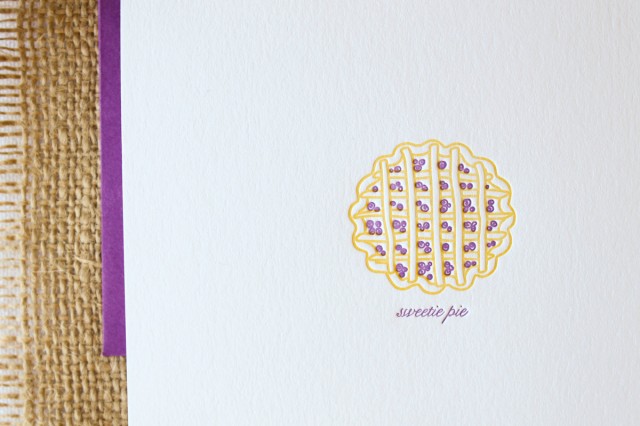 Can I have a slice?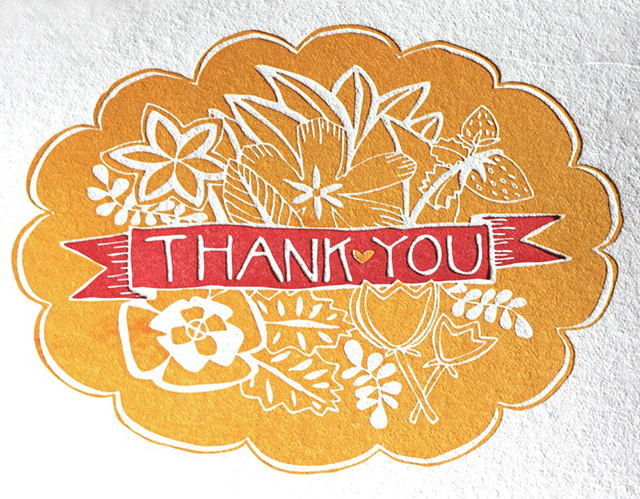 This card comes as part of a set, so you can say thank you over and over again.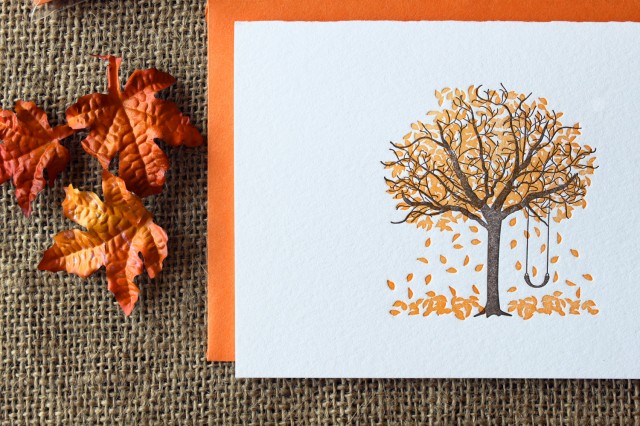 Also in a set, how lovely is this autumn scene? It reminds me of Thanksgivings past on swings with my cousins kicking leaves in the air.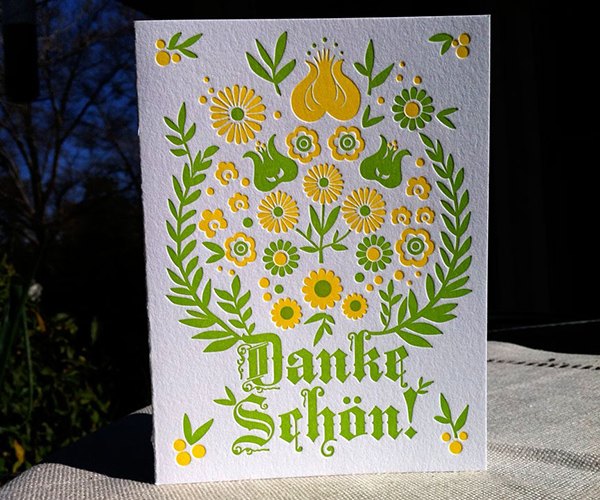 Have you ever heard a German say thank you? It's melodic and wonderful! Just like this card.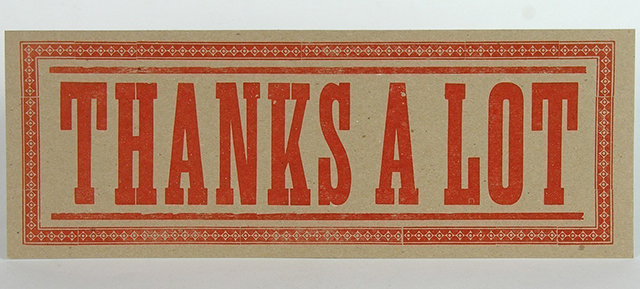 And finally, a big beautiful thank you!
We love saying thanks here at Wantist, visit these posts for more ways to give gratitude.