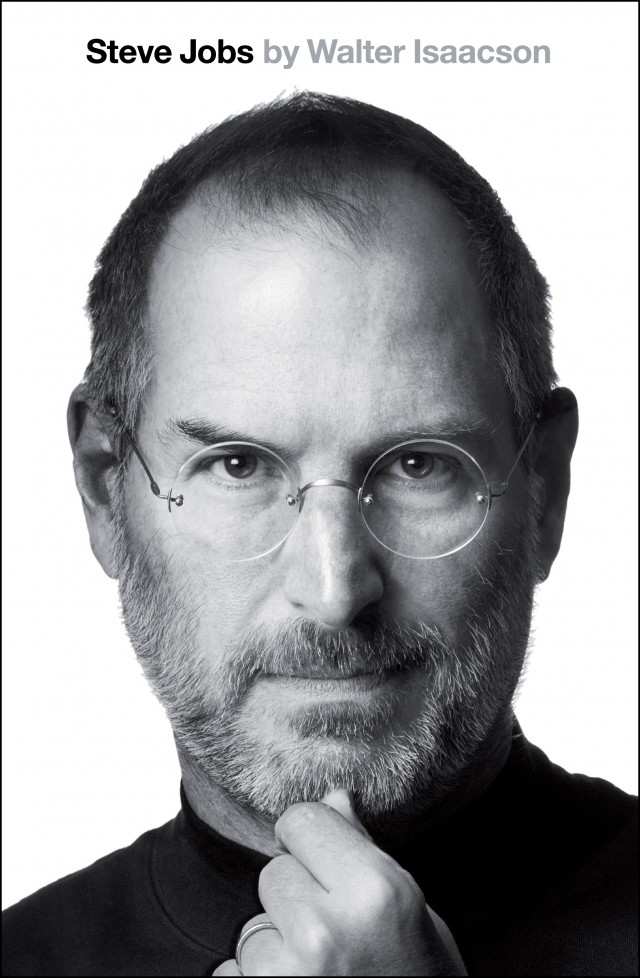 Certain to be the biography to give this holiday season, Walter Isaacson's Steve Jobs was released today.
Not quite three weeks since the news of his death burst across the Internet and rattled our hearts comes an intimate book about Apple's visionary co-founder, commissioned by Jobs seven years ago.
At the request of Jobs, Isaacson has written a bio intended not to flatter or embellish, but to speak candidly and honestly about the passions, compulsions, and intense personality that drove the creative entrepreneur.
When asked why he authorized the tell-all biography after living such a private life, "I wanted my kids to know me," Jobs told Isaacson in their final interview at Jobs' home, "I wasn't always there for them, and I wanted them to know why and to understand what I did." (Reuters)
Based on more than forty interviews with Jobs conducted over two years—as well as interviews with more than 100 family members, friends, adversaries, competitors, and colleagues—Jobs gave the author full control over what was written, and promised "not to meddle with anything but the book's cover." (NY Times)
If this two-part 60 Minutes interview with Jobs biographer Walter Isaacson is any indication of the compelling read ahead, then I anxiously await a chilly weekend curled up with this book and a cup of hot chocolate.
Visit CBS.com for more about the interview and extras not included in the original broadcast.
Sent from my MacBook Pro.
(h/t MacRumors)