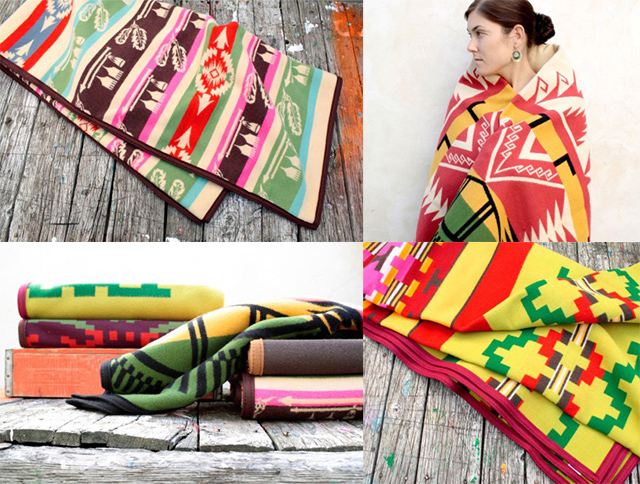 You'd be hard pressed to find someone with a blanket from Pendleton Woolen Mills who doesn't cherish its luxurious soft wool, hand-touched quality, and while bundled up around the fire, perhaps even its rich history too.
Styles range from traditional plaids to some favorites of mine, the simply-lined National Parks Series. However the bulk of the collections are inspired by the ancient designs and legends of Native Americans.
A visual style not often on my radar, I was surprised at first with how much I was drawn to this recent Tribute Collection. This series pays homage to the four major mills in addition to Pendleton, that produced these dazzling blankets during the late 1800s and early 1900s. The bold colors and patterns were characteristic of the mills—like the hot pink color common to Racine blankets and the dramatic designs of Capps and Sons.
It's wonderful to look at these and see how seamlessly such traditional designs could incorporate with the modern world's love of color and pattern. These are a cuddle-up must-have, best loved shared. Do you have a favorite?