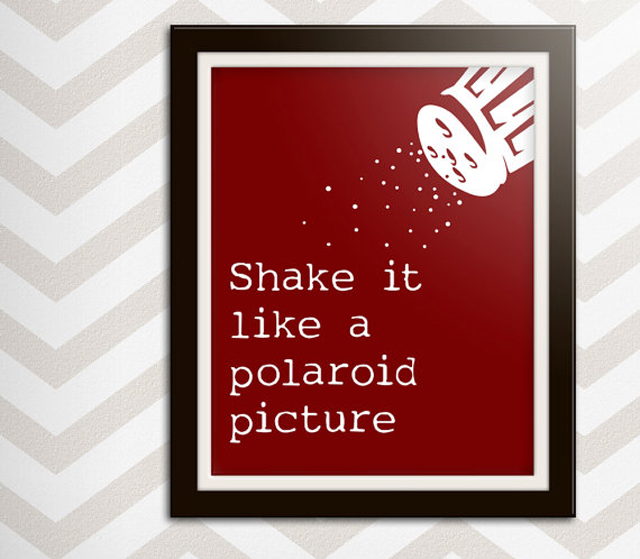 I'm thankful everyday that my mama taught me how to cook. For other people, however, even boiling water is a challenge. We've all got to start somewhere though and sometimes all it takes a little push and a little luck. Okay, yeah, and maybe the right tools. Here are some essential pieces for mastering the kitchen to get your aspiring chef up and running!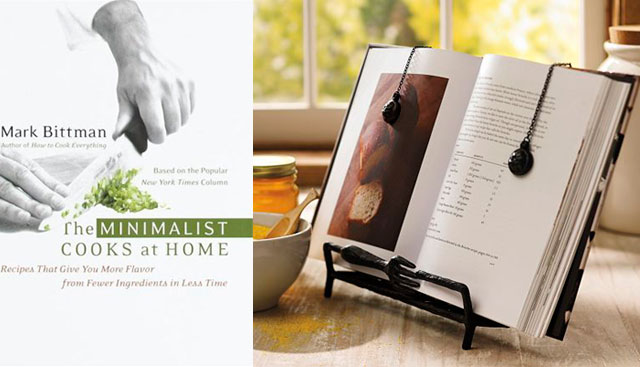 A good place to start for anyone learning to cook is a good cookbook. The Minimalist Cooks at Home is full of dishes that require a minimum of techniques and/or ingredients, making the recipes super easy to follow. And of course, you'll need somewhere to put the book and the Cucina Recipe Holder provides just the spot!

There's not a whole lot you can do without the right tools. This 15-piece set from Oxo has got all the essentials to help you bake, broil, and cook up anything and everything you can imagine. The tools are heat resistant, space efficient, AND dishwasher safe!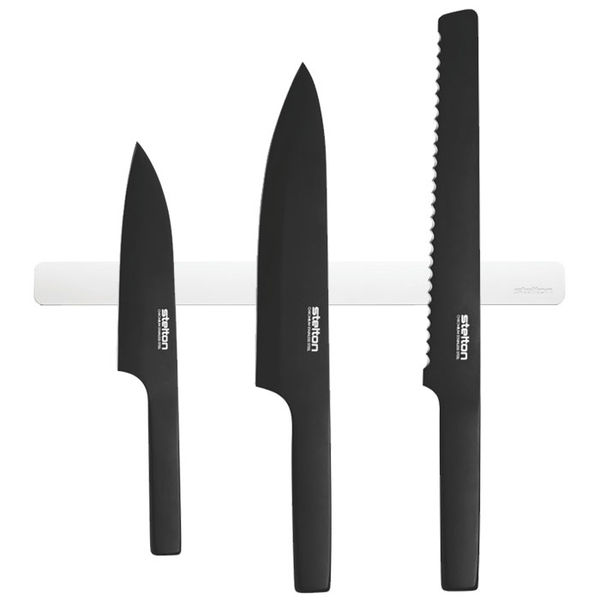 A good set of knives is crucial in any chef's arsenal. These are not something that should be skimped on either. A good knife set is a staple in the kitchen and can last an incredibly long time. This Pure Black knife set is not only high on quality, but also high on design. They are forged from a single piece of stainless steel so their handles morph effortlessly into their blades, creating a seamless look and a tool that's incredibly easy to clean.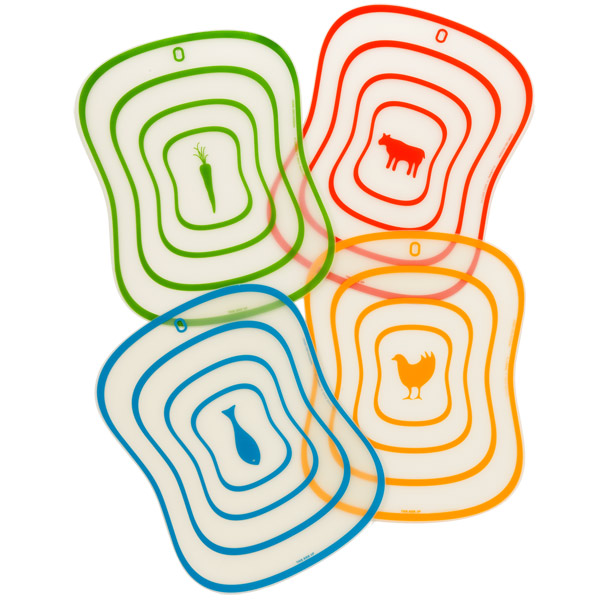 When you're cutting, you need something to cut on, right? These Color Coded Cutting Mats will help keep things clean and reduce cross contamination between foods. They're flexible and nonstick, making transport from the counter to the stove a breeze. Whats more, with giant, cartoony food icons, they're a pretty fun kitchen accessory to have around.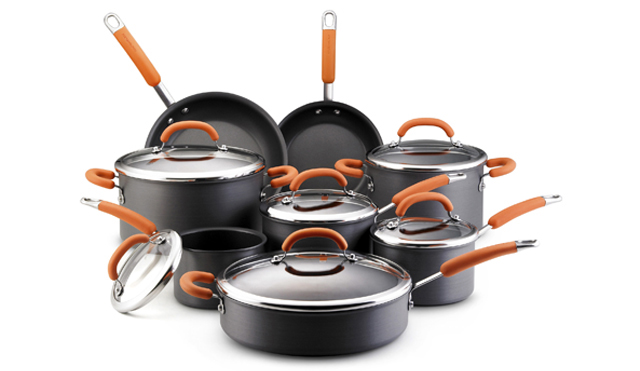 Now that the food is cut and prepped, you'll need something to prepare it in. Rachael Ray's Hard Anodized 14-pc. Cookware Set is not only affordable, it contains only basic pieces, ensuring each and every one of them gets used. The anodized construction ensures even heating throughout the pans, grippy silicone handles are not only comfortable to hold but are also oven safe, nonstick pan linings allow food to slide off easily, reducing clean-up time, flared pan rims provide easy, dripless pouring, and see-through glass lids allow you to monitor the cooking process without releasing moisture.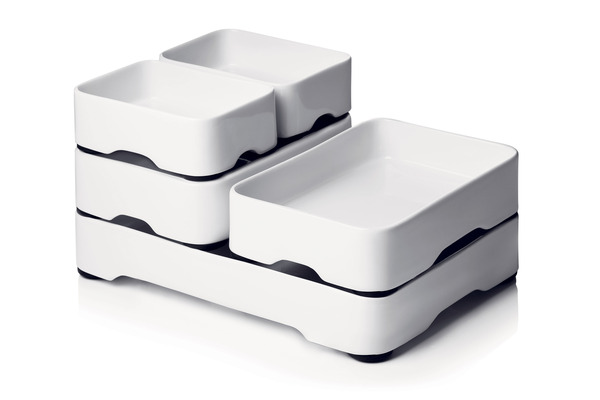 Know what time it is now? It's time to EAT! Get that food to the table hot with this Stackable Oven-to-Table Cookware by Christian Bjorn. This is the pinnacle of multifunctional cookware for the multicourse menu!
I'm ready, the chef is clearly ready – let's have a dinner party!