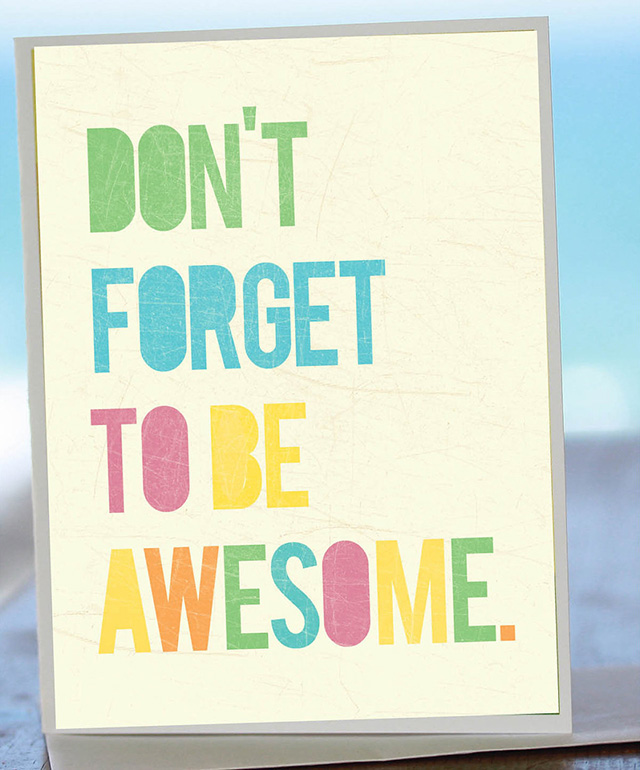 Some days we do forget to be awesome. It happens.
Sometimes it's life's fault. Sometimes it's our own muddled mind. Sometimes it's the hangover, keeping us from being awesome.
But it's never completely gone—there's always a little awesome inside. Sometimes we just need a good friend to remind us it's there.
This set of 8 Don't Forget To Be Awesome Note Cards are blank inside so you can lift and inspire however you please. For an extra dose of awesome, Fresh Words Market, the folks who make these cards, is an eco-friendly line and donates $5 to a great cause for every product sold.
Alright now, don't forget. Go forth and be awesome.