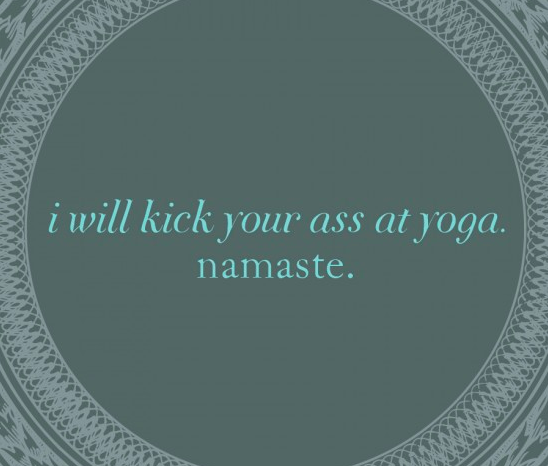 So here's what happened. I was looking through cards at Bold Face Type, because I think Michele and Lindsey make some really funny stuff and I wanted to show you—like this and this.
But then I came across the magnet shown above. Forgetting it was a magnet, I was immediately inspired to dig up some clever cards for flexible friends. So here we are with 20 awesome cards to give your favorite yogi! Namaste.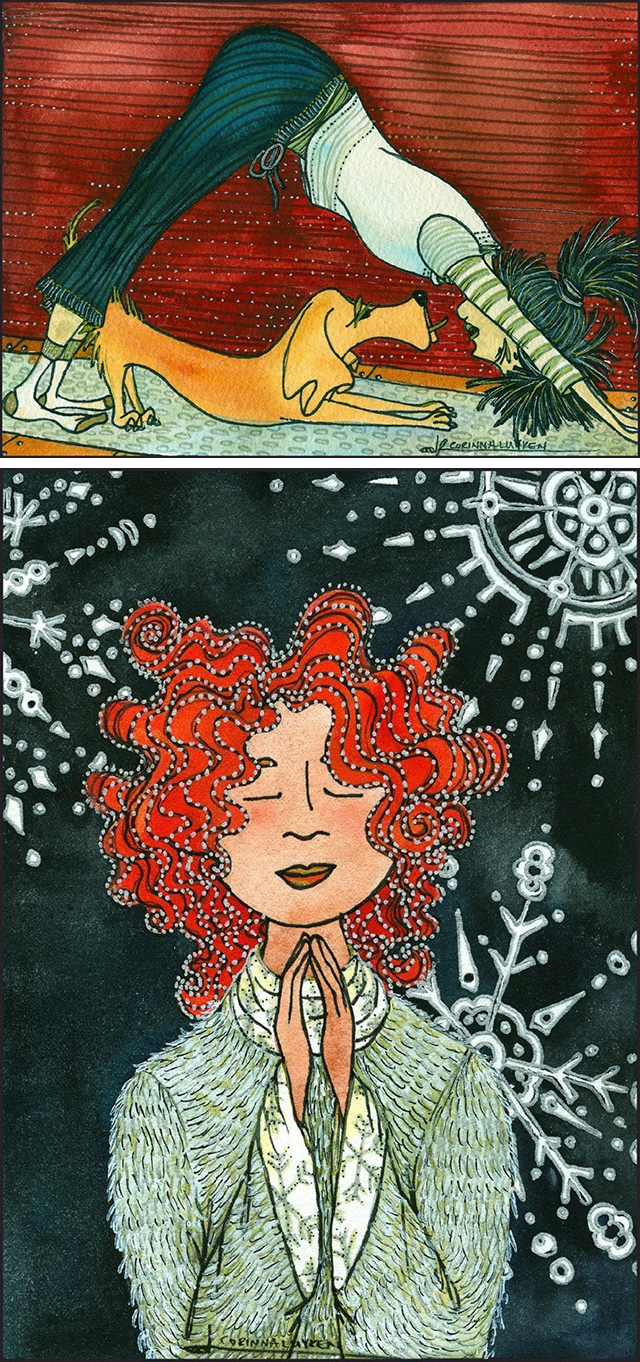 These two by Corinna Luyken are part of a set of 5 art cards. They're printed from her original watercolors—who could resist downward doggie kisses?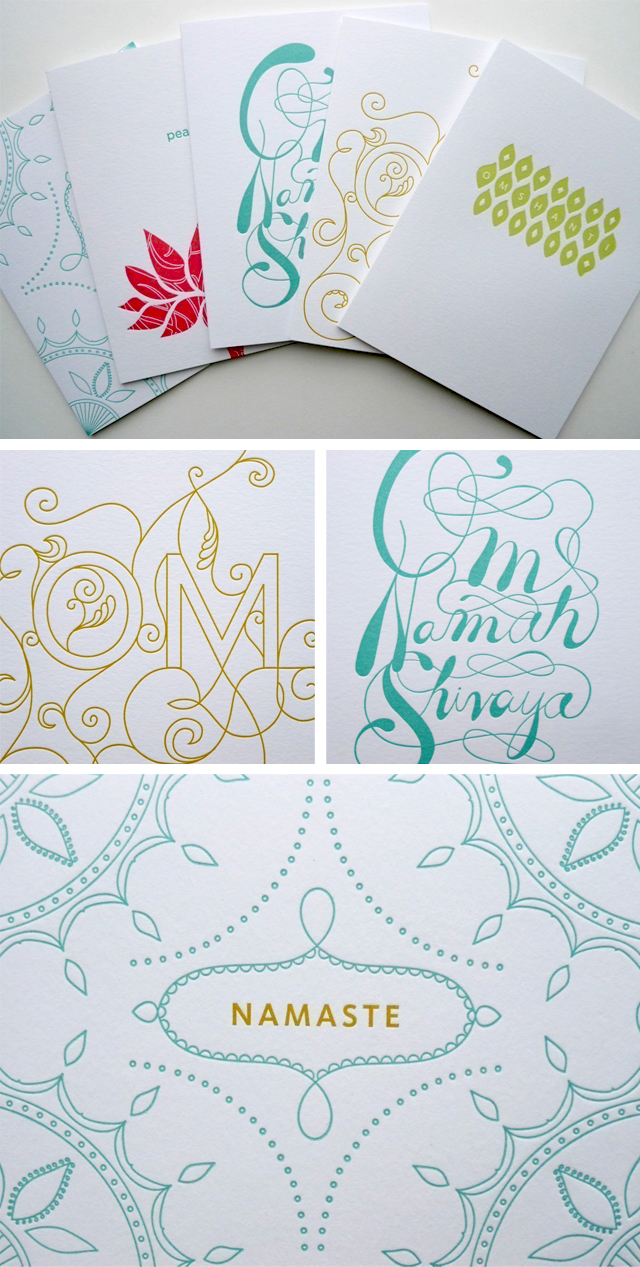 This lovely set of 5 letterpressed yoga cards by Fine Day Press could easily be framed and adored on the wall as much as in the hand. Perfect for yogis with a thing for beauty—which would be most.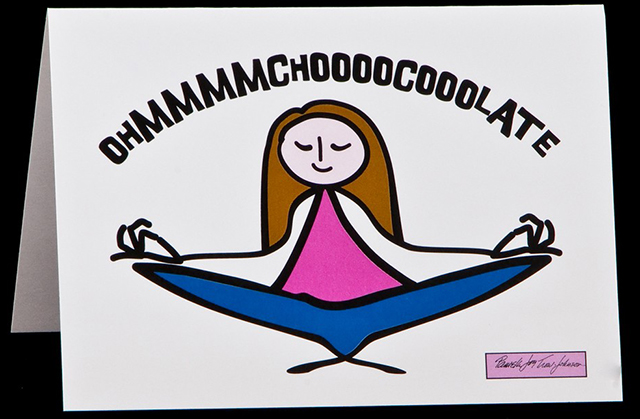 Chocolate and yoga have so much in common. Both are known to uplift one's mood, and just try not to say, "Ohmmmmm" the next time you pop a piece in your mouth.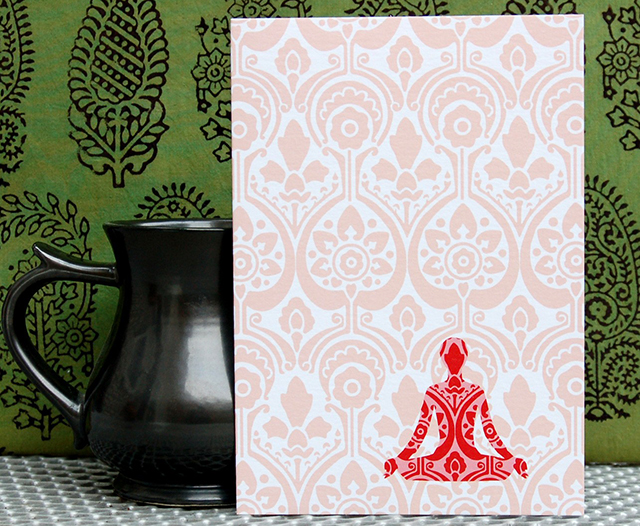 Keeping with the meditation pose for this card and the next, this card by Ant Design in London has me feeling centered and relaxed just looking at it.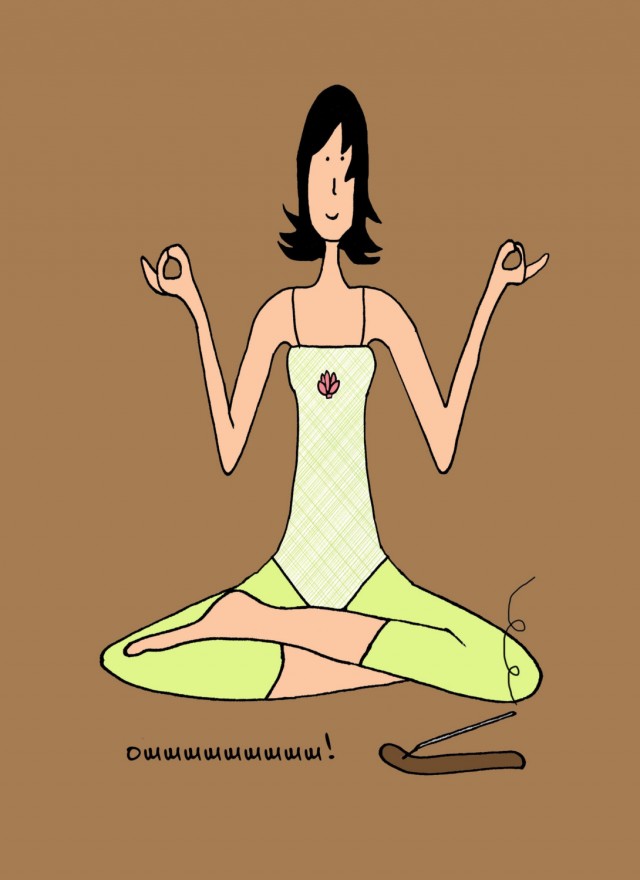 This fit chick with her incense, she's got the Ommmmm thing down. Available as a single postcard and in this Perfect Lifestyle set.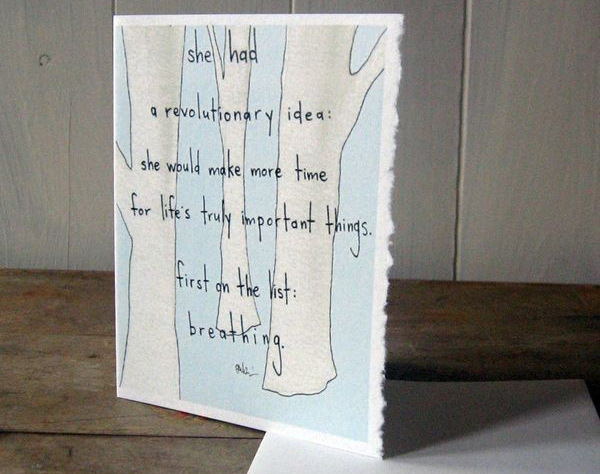 We all have moments this card is well suited for. After all, breathing is important.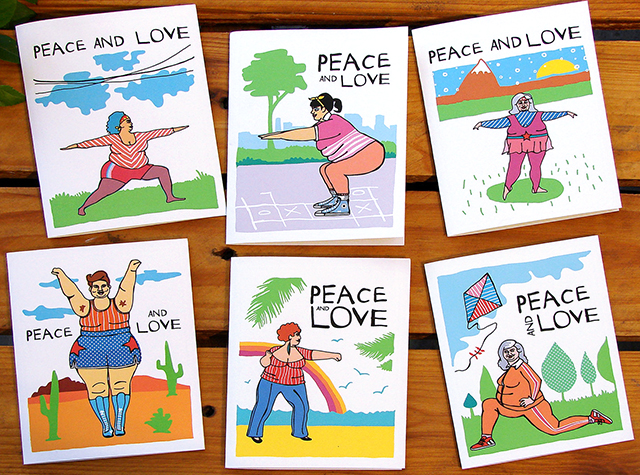 And finally, this set of 6 cards by Merci-Bleh-Bleh for yogis of all shapes and sizes complete with a positive message and hysterical drawings.