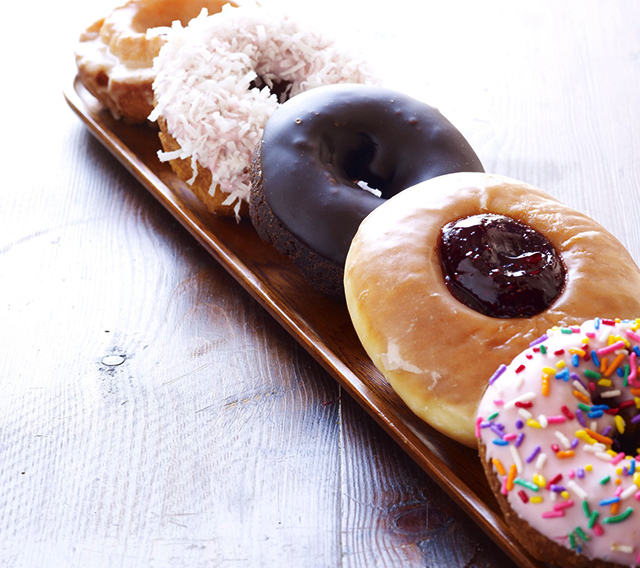 When brothers Mark and Michael Klebeck opened Top Pot Doughnuts nine years ago in Seattle's Capitol Hill, they wanted a shop that sang a different tune than the fluorescent-lit fast food places popping up.
They opened their doors combining the charm of a vintage aesthetic and a gourmet spin on traditional coffee and doughnuts with everything from a tried-and-true glazed to lavender.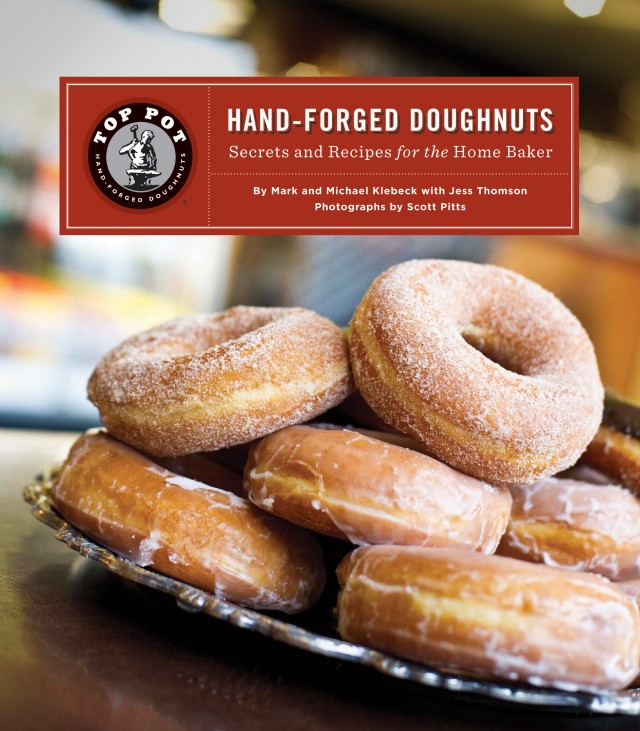 Now with five cafes in the area and a cult following, Top Pot shares their tricks, derived from a secret 1920s doughnut recipe, in their first book, Top Pot Hand-Forged Doughnuts.
A must-have gift for the home-baker. Just imagine, making mouthwatering doughnuts of all kinds in the comfort of your own kitchen, and oh my gosh what a treat for house-guests!
Hear from construction guys turned doughnut makers, Mark and Michael, about their new book in the video below. Through Friday get 35% off and free shipping at Chronicle Books with code: FRIENDS!