I'm not quick to suggest that laundry items are stellar gift ideas. I mean, who wants to reinforce that inevitable chore? But then again, it is inevitable. Perhaps as a gift giver you have the opportunity to help make it more enjoyable.
I've been seeing so many great hampers lately that I started to entertain the thought: Can laundry hampers make great gifts?
Now there's a certain amount of attentiveness and intuition required for anything laundry related to make an amazing gift. For example, you won't win the husband of the year award if you simply come across this post and go, "hey, she does the laundry, I bet she'd like this." I suggest you have a look at something romantic instead.
But let's say you had a recent interaction in the laundry room (I didn't go there, you did) or a discussion about the laundry that became a "thing"—a point of conversation or even an inside joke. Acknowledging that with an appropriate gift could be sweet gesture. Or maybe you had a run in with the washer and learned a hard lesson about mixing her favorite white dress with your new red t-shirt. A gift that prevents this from happening in the future could be, in fact, quite adorable.
The point here is that being perceptive is part of being a good gift giver and given the right circumstances, even a laundry hamper can make an amazing gift.
So have a look at these fine hampers, then tell me, what do you think? Are there circumstances when something that helps you fulfill a chore is actually a good gift? Is there something laundry related on your wishlist?
Ombre has a lovely way of adding bold color—gradually.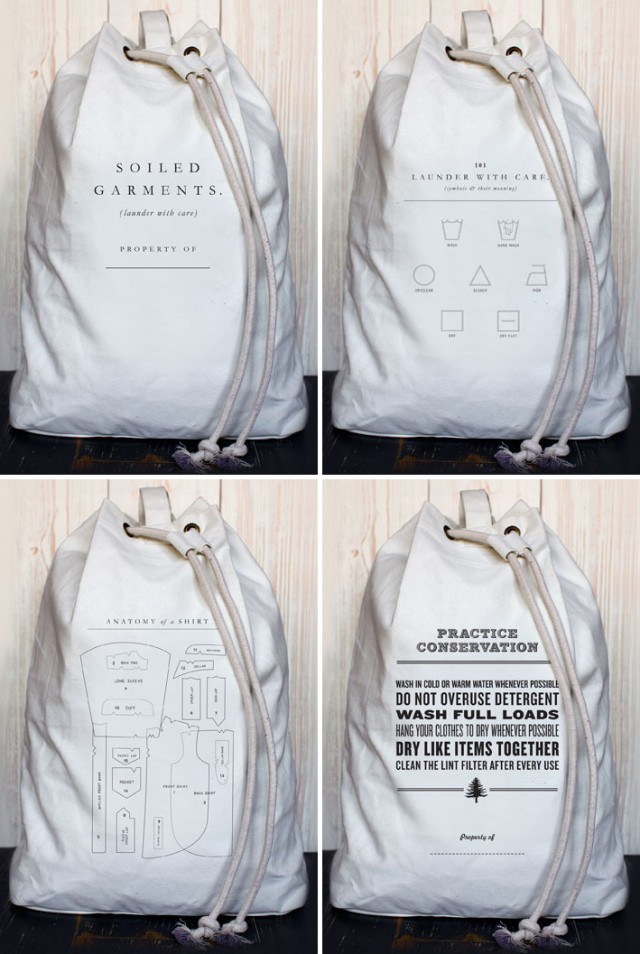 >
Style, toughness and a sense of humor—three qualities that comprise the perfect laundry bag.
Lest ye get confused, lights here, darks there.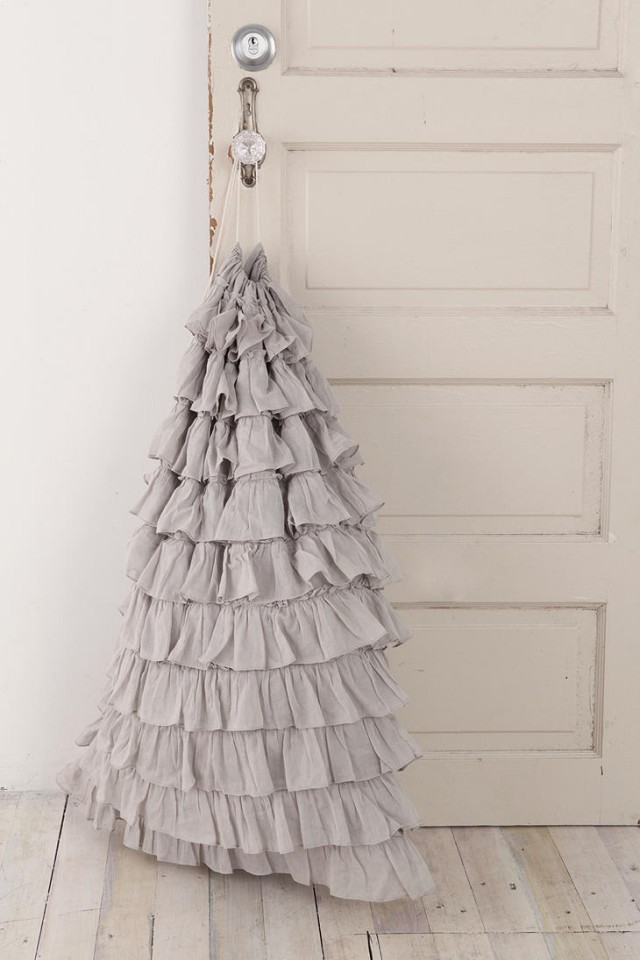 A ruffled laundry bag—because once it's empty it becomes a perfect skirt for lip-syncing to Cyndi Lauper.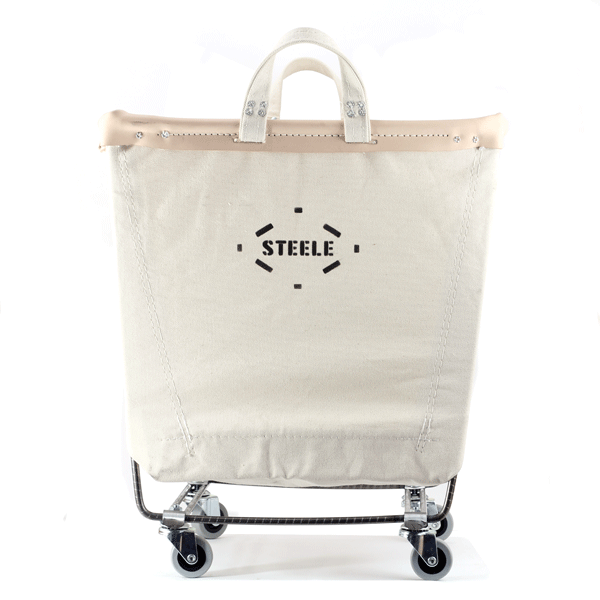 This one's rugged, and big, and you can hide inside.
(For the sake of fairness and equality, yes dudes do laundry too. Some of them.)
(h/t Remodelista for Izola)