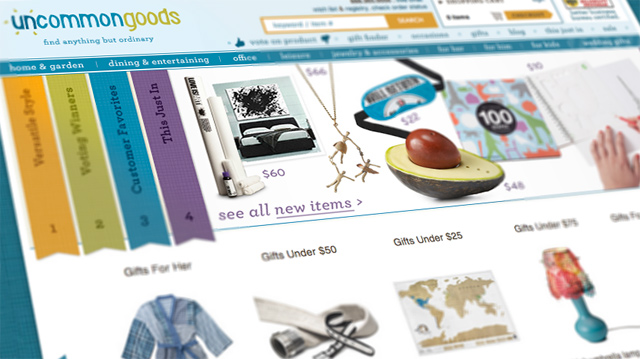 UncommonGoods has been around longer than some may realize. Now nearly 12 years old, would you paint us a picture of what the store was like when it first got legs in 1999? How did founder Dave Bolotsky get started and what were the first products like that you sold? Do you still sell any of them?
In the late 90s, our founder Dave Bolotsky, traveled to different craft shows around the country, and realized a huge opportunity. There was a thriving creative community in the US—people making one of a kind artisanal products. And customers simply didn't know about them.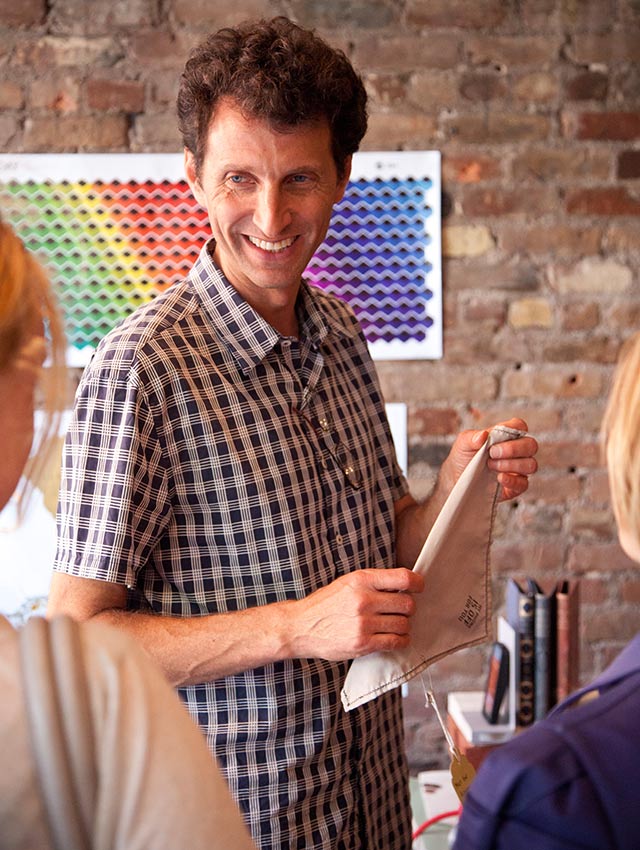 So Dave founded UncommonGoods as an internet start-up in his apartment in the Lower East Side, with the goal of offering artisans and artists a platform to sell their wares to a larger audience. Right away, UncommonGoods became a curated site where shoppers could find the best in handmade and unique design. And the artisans and artists we worked with were actually able to make money, making the things they loved.
People loved the idea of a site where they could shop for everything from modern design to the rare finds of a faraway bazaar or craft show. We started growing quickly (surviving the dot-com bust), and over the next few years, the business moved from bigger space to bigger space, until we settled into our current home in Sunset Park, Brooklyn.
We started off with just a few great finds, and launched a print catalog in 2001. Some of our early finds are still customer favorites. For example our bike chain bottle opener earned us a reputation for carrying a fun assortment of recycled gifts.
Where is UncommonGoods headquartered and why is that the right place for you?
As we started to grow, we needed more and more space, and in 2007 we moved into our current headquarters in Sunset Park, Brooklyn.
We love Brooklyn for its creative energy. Many jewelry designers, artists, product designers and other creative people call this borough home, and we're proud to be in such good company.
Being in Brooklyn also helps us create a better experience for our shoppers. Many online retailers keep their warehouse separate from the rest of the company, but we've always thought it was important to keep everything under one roof.


Why is this great for our customers? Let's say you have a question about a product's size, or how to care for it. You might call customer service, or leave a question for Cassie, our community moderator. They can then actually go into the warehouse and get the product off the shelf, examine it, measure it, check the inventory for consistency, and get you an answer right away. Having everything located in the same place just allows us to run a more efficient, more seamless operation.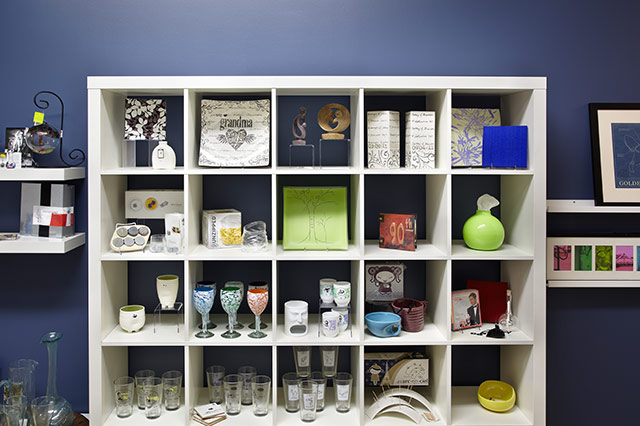 UncommonGoods offers unique gifts that are as practical as this soup and sandwich duo, as whimsical as this picnic condiment set, and as fanciful as these glass balloons. With creative products from all over the world, many of them handmade by independent artisans, how do you discover the items you carry and the talented folks your store enables you to support?
We get our products from a variety of places. We have a really talented team of buyers who are constantly attending shows and scouring the blogosphere and social media sites for new and innovative products from artists and designers across the globe. We also have a team of in-house designers who are developing new lines of glassware, gifts and other fun gadgets.
One thing we're really excited about is our new product submission page. Anyone with an innovative product or even just a good idea can share their designs directly with our buying team. Some of our bestsellers over the years have come unsolicited from our community. We wanted to encourage and standardize this process.
Once we get a design, we usually put it into our product voting app, where our customers can let us know what they think of new products, and offer feedback for our product developers. It's another new aspect of our business that we're really enthusiastic about.
All this month, we've been hosting an Uncommon Jewelry Design Challenge using these tools, and we've been looking for innovative pieces from new and emerging jewelry designers and artists. We want to work with more designers that might just be starting out or have otherwise had trouble getting noticed by the corporate design world. We'll be showcasing our favorite designers on our community voting app in early September.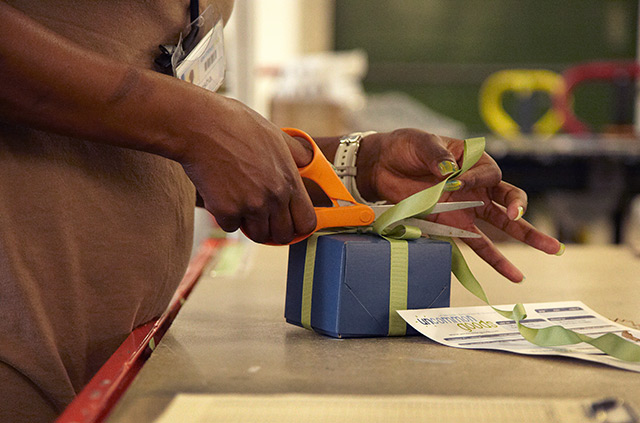 We don't always think about the people at the other end of our mouse-click when we place an order. Help us imagine. When we order at UncommonGoods, what happens next?
Our warehouse is a busy place to be! We pride ourselves on quick shipping – every order that gets placed before 5pm Eastern on any business day will ship that same day. It's part of the good customer experience that we value.
And we keep our shipping guarantees, even during the holidays. Which means things that around Christmas or Mother's Day, it can get a little hectic! Somehow, we keep it all together though.
We have a really good customer service team, and that's not just us saying that – we recently received an Elite rating from Stella Service, an organization that rates the customer service of various companies.
Our call center is always filled with laughter. We really enjoy what we do, and I think that comes across when a customer calls to ask a question or place an order.
We've heard about your weekly sample meetings and admit we're sorta jealous. With carts and bags of goodies, your buyers present new ideas to decide what ends up in the store-it sounds really fun! A couple months ago you opened up this process to your customers letting them vote online. What have you learned from your customers since getting them involved this way?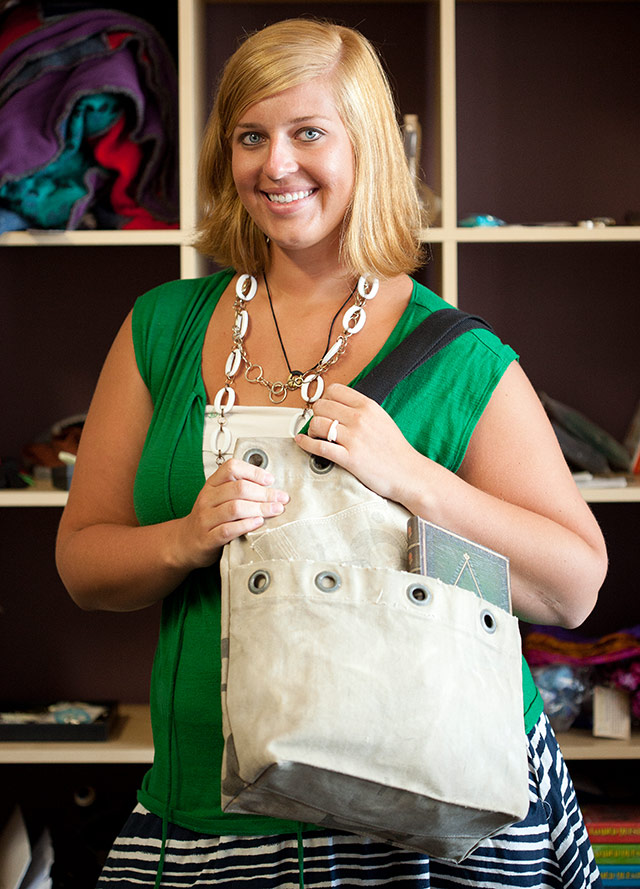 Oh the sample meetings are a lot of fun! We definitely wanted to share that experience with our customers online. We're learning quite a bit from them. People will come back and vote on items every week, and it's great to see this community of folks interested in accessories and product design really shape the future of UncommonGoods.
Later this year, you'll see our new collection of e-reader covers, modeled after these beautiful old-fashioned hardbound books. We asked our customers to help us pick the titles. We gave them a few choices – Darwin's Origin of the Species, Hans Christian Andersen's Fairy Tales, a few others. A customer told us she wanted Jane Austen instead of anything we had originally offered up. And we thought, "Yeah, that's probably a really good idea." We could see the market for it and it fit in well with what we were trying to do, so we decided to add it. That's just one example of how our customers are helping us be a better retailer every day.
UncommonGoods has a mission of sustainability that includes a commitment to making it a rewarding place to work. With a store full of creative and playful products, we imagine things behind-the-scenes are quite playful as well—do tell.
Yes, our office is pretty fun. There are weird little knick-knacks, offbeat products, and interesting art pieces sticking out of cubbies everywhere you turn.
One of our most popular perks is our Gift Lab program, where any employee can take home a product, test it out, and write a product review on our blog. (Check out some of the Gift Lab results for yourself.)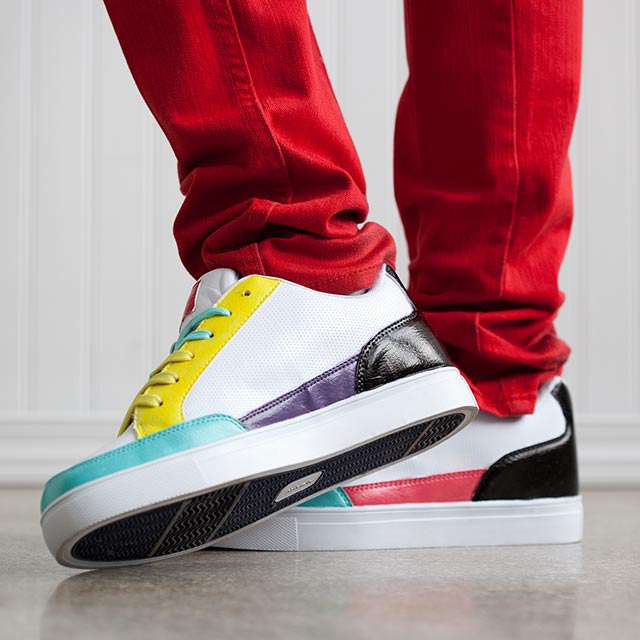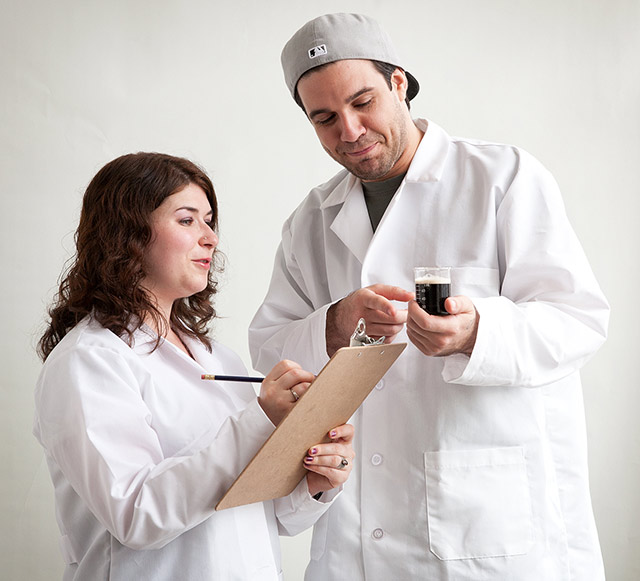 And speaking of sustainability, we believe it's vital to be involved with our community. In addition to supporting non-profit charities through our Better to Give program, we go out and volunteer in Brooklyn several times a year. On Earth Day, a group of us went to volunteer at Marine Bay Park, where we helped plant 500 trees with Million Trees NYC. And we just partnered with City Harvest to develop a new plate to support their efforts to feed New York's hungry.
UncommonGoods really is a great place to work, the kind of place that inspires passion in almost all of its employees. But don't take my word for it – find out for yourself!
We're growing rapidly, and we're looking for great new people to join our team – buyers, web developers and coders, product designers, writers, and more. We're hiring in nearly every department, so honestly, if you or someone you know is looking for something more interesting than the standard corporate job, let us know!
Some Wantist favorites at UncommonGoods: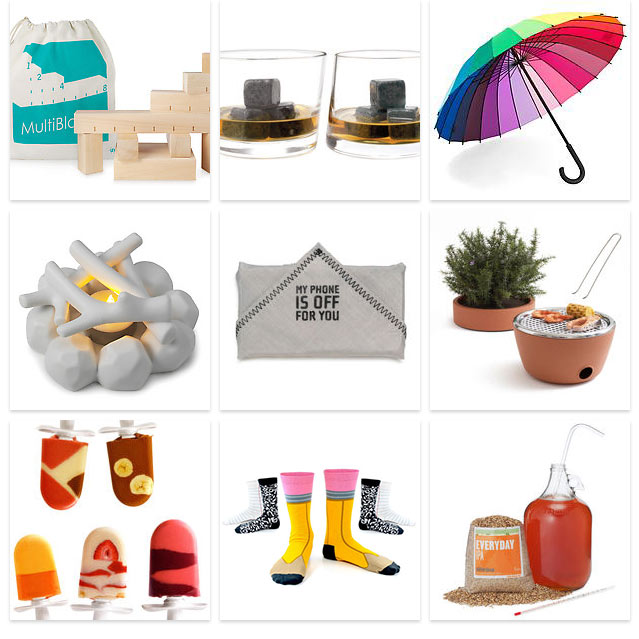 Clockwise from top left:
MultiBlocks, Whiskey Stones, Color Wheel Umbrella, Hot-Pot BBQ, Beer Making Kit, Back To School Socks, Quick Pop Maker, Porcelain Campfire, Phonekerchief
We love to learn more about the people and companies behind the gifts we give. Interested in sharing your story with us? Please email submissions@wantist.com.