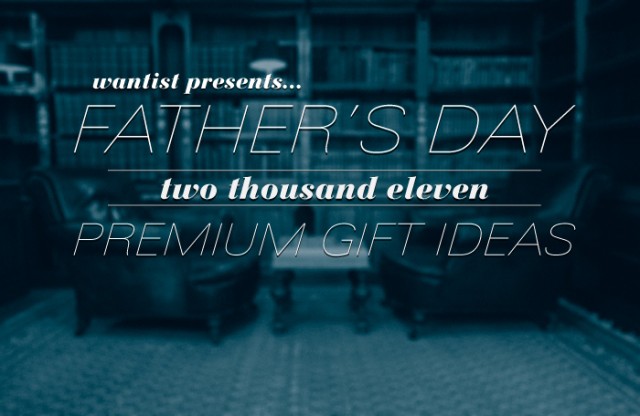 With Father's Day only a couple weeks away, it's time to start thinking about Dad. Yep, that sweet guy who took the training wheels off and knew you could do it.
We've picked a manly mix for Dads of all kinds and gift-givers of all price ranges, and put them together in a whopping list called, Wantist presents…Father's Day 2011.
We hope it helps you find something great for the Dads in your life, and if you're a Dad then we suggest you leave the list up in a conspicuous place. Or email it. Tweet it. Anything so you don't end up with another pair of socks.