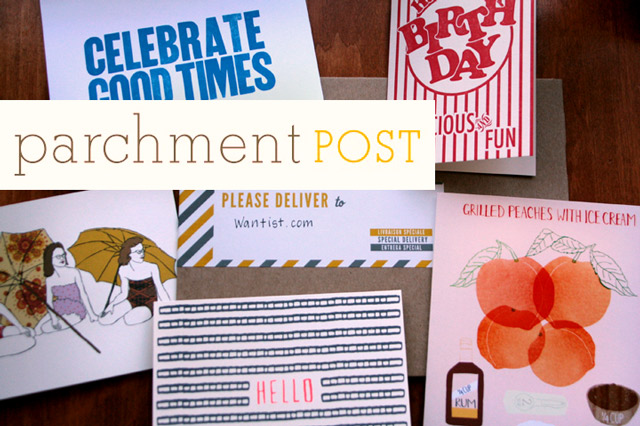 In the presence of a non-stop digital world, tactile moments and hand-touched creations are more treasured than ever. Sending a handwritten note, holding a card in your hands, can bring as much joy to the sender as it does the recipient.
Knowing this, Jamie Ambabo created Parchment Post, a subscription service that sends six new cards every three months in the mail. The sender is also the recipient and the joy multiplies! It's your very own stockpile of beautiful cards—though you may have a little trouble parting with them.
A set is delivered each season, hand-picked by Jamie from a variety of small, passionate designers. We're thrilled to be able to share this first peek at the Summer collection with you! (Summer! Can you believe it??)
In addition, just for you, get 15% off your entire order with code wantpost between now and May 13th.
This is a wonderful gift for anyone who enjoys sending notes at whim, and each set is a surprise. The selection is modern and primarily multi-purpose, so the cards can be put to use however you like, and a six-month and year-long subscription are offered.