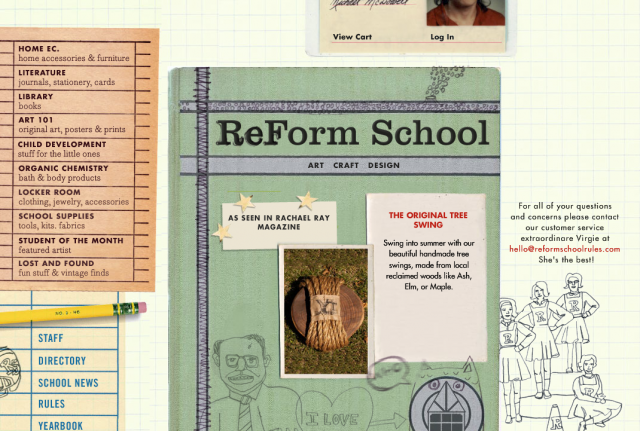 Hey Shopkeeper! is a behind-the-scenes look at some of our favorite places online to shop for gifts. It's a celebration of stores that make discovering the gift just as fun as giving it, and part of the story you tell when you do.
ReForm School is one of those places. With an unique mix of art, vintage finds, hand-crafted accessories, books and more, owners Billie Lopez and Tootie Maldonado have built a shop that is charming and well loved by customers around the world.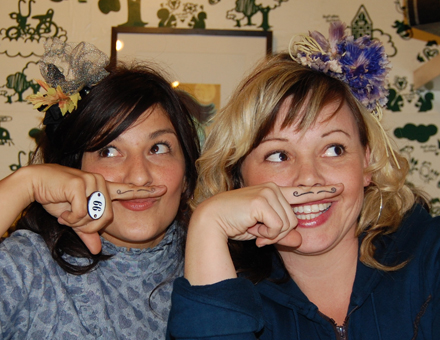 Before your online shop, ReForm School was just the brick & mortar store. Before the store, it was simply two high school friends with a dream. Can you tell us where that dream originated and what it was like to finally open up shop?
I'm not sure if this is what all girlfriends do but for years we talked about what it would be like to have our own shop…what it would be called, what we would carry…we had lot's of different ideas back then… In '05 some friends who owned a boutique in Echo Park offered us a little space in their shop…We realized that this would be the perfect opportunity to get our feet wet and test drive some of those ideas. Less than a year later we found our own space that looked just like a little school house. The day the sign went up over the shop that said "ReForm School" we got pretty teary-eyed because it felt so official!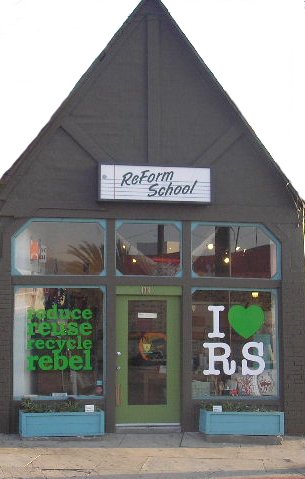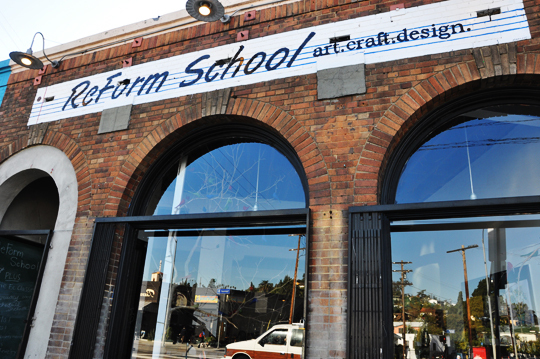 Where is ReForm School located and why was that the perfect place for you?
We are located within the Sunset Junction which is a great little neighborhood in Silver Lake (Los Angeles). We can't imagine having started anywhere other than here (although we have talked about adding additional locations eventually). The people in this neighborhood are the best…seriously!! There is a really progressive mindset here and a great sense of community that you don't find many places anymore.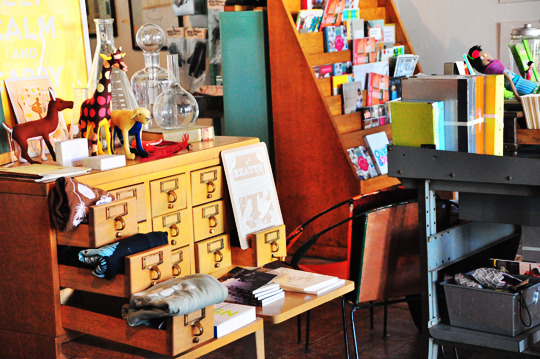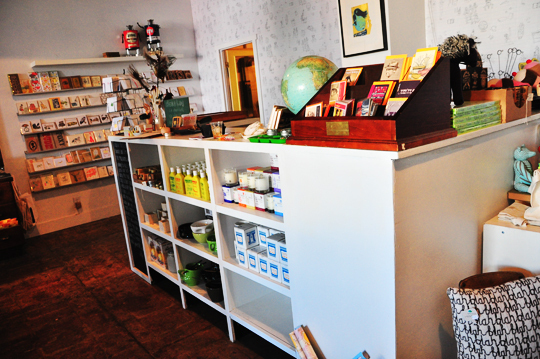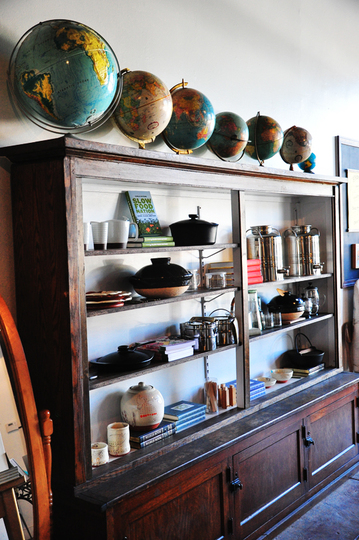 You describe your product mix as merging contemporary craft with sustainable design—how do you discover the items you carry and the talented folks your shop enables you to support?
We source products and artists in many different ways…Blogs are one of our greatest resources for locating new work. We also meet lots of people in the shop (some of our customers are extremely talented!). There's always great finds at some of our favorite craft shows and we even hit gift shows from time to time…
If we popped in to your store, who would we meet and what would they be doing?
You'd be lucky to meet anyone from our amazing crew…Virgie would more than likely be multi-tasking…packing orders while offering her super-star service. Margaret would probably doing a blog post on one of our latest lines or working on the next camera club or penpal meeting…Jimmy would probably be working on a new window display or drawing a new "John for our History of Johns series (see our blog for more details). If you stop by on the weekend you might meet the fabulous Jenn Pratt…also known as the sweetest gal on earth!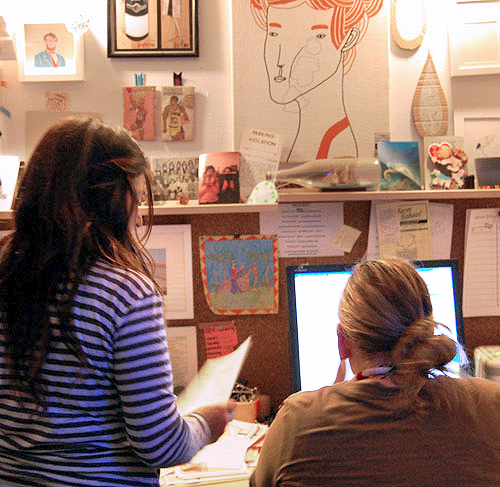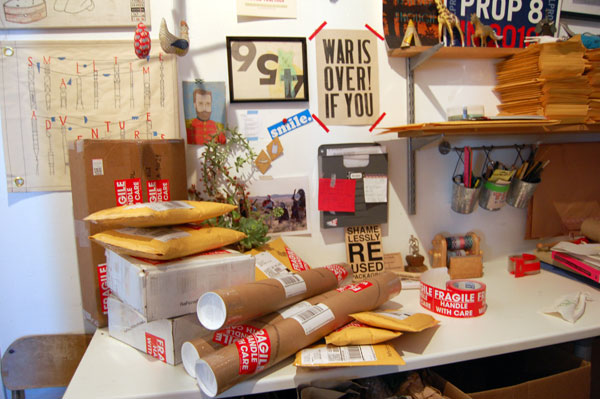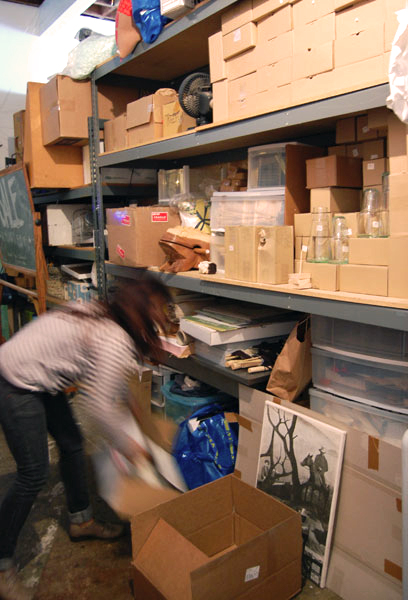 A big part of shopping for a gift at a wonderful store is the thrill of being in and supporting that wonderful place. Often the experience stays with us and becomes a part of our excitement for the gift itself. How do you go about giving your online customers an experience similar to the one your face-to-face customers receive?
We often write personal notes and we try our best to make sure they can tell their package was wrapped by someone who really cares and appreciates their business. We've had a lot of different ways of packaging over the years…right now most packages get Japanese washi tape and colorful twine. All of our shipping boxes are stamped "Shamelessly Re-Used Packaging". Everything is packed right here in the back room of the shop. It's a small operation and we want our online customers to get a sense of that when they receive their package.
What's the most popular gift in your store right now?
The Anthony Burrill prints have been really popular and lots of people are ordering teepees and scooters (a sure sign that summer is right around the corner). Saipua soaps will never go out of style (these should be up on the site soon). Paper Pastries pencil sets make such great gifts…everyone loves them!
Two ReForm School favorites on Wantist are prints, Work Hard by Anthony Burrill and Gregory Beauchamp's Heartland. Do you have a suggested way to gift a print? (wrap, roll, tie, something creative?)
If you can spring for a frame we always recommend it since framed art is so nice to receive. Anything ready to pop right on the wall is always a plus! If not, we like to roll our prints in simple kraft paper with washi tape, a little twine and a manilla hang tag.
Photos by Gregory Han and ReForm School.
Some Wantist favorites from ReForm School
Clockwise from the top left:
1. Work Hard by Anthony Burrill
2. Terracotta Slow Cooker
3. Tap Water Bottle
4. Chicken and Egg: A Memoir of Suburban Homesteading with 125 Recipes