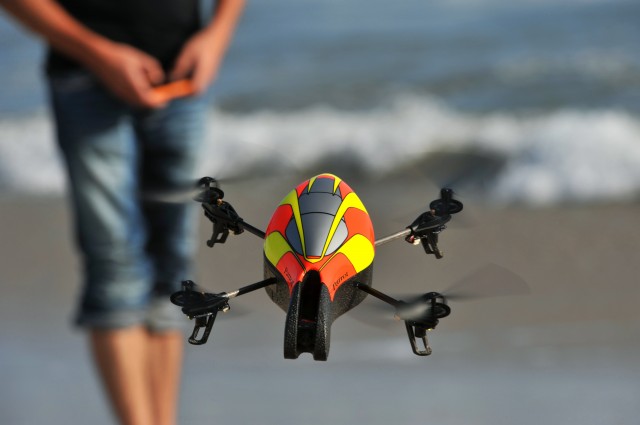 If you've yet to geek out over Parrot's AR.Drone Quadricopter, you're in for a treat. This flying video game is remote-controlled by an iPhone, iPad, or iPod touch (with other platforms to follow) and features two cameras, a number of sensors, and an ultrasound altimeter for a birds-eye-view flying experience, augmented reality duels between drones over Wi-fi, and much, much more.
Skeptical? This video will ensure you want one. See the AR.Drone fly all around New York City:
Currently two games are available for download, AR.Pursuit and AR.FreeFlight, with more to come.
And to really blow your mind, check out this recent video from a team of robotics researchers in Zurich. They've made two quadricopters (not the AR.Drones mentioned above, but similar) paddle a ball back and forth completely programmatically. There is no human pilot in this video. Move over Terminator, the future is now folks.