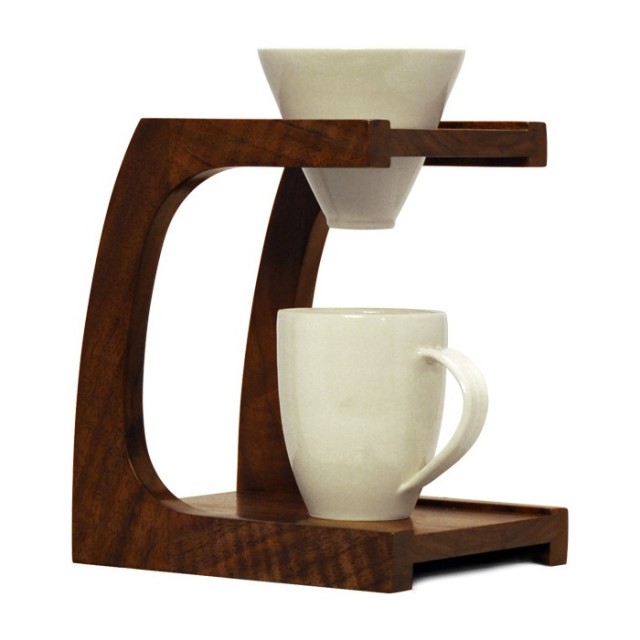 After a day of beer, coffee seems appropriate. Feast your eyes on The Clive Stand by Clive Coffee. Hand crafted in Portland, this pourover stand, carved from salvaged walnut, is made to be beautiful and lasting. It's currently on pre-order to ship in early April.
The cone of the Clive Stand and the mug shown (sold separately) are made by the lovely people of Pigeon Toe Ceramics. We're always up for a glimpse of craftspeople at work—here's a look at how the mugs are made. Enjoy!
Find out more about The Clive Stand & snag one for your favorite coffee aficionado!