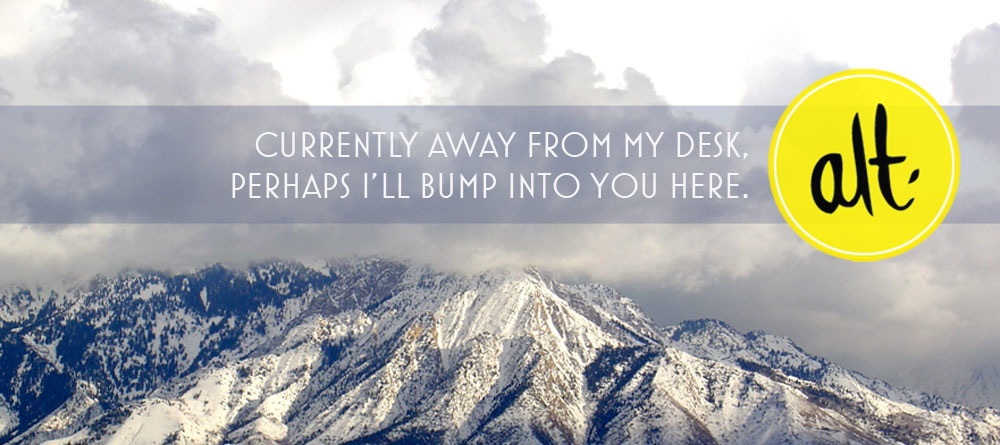 Image by Marta Dansie.
Hello Salt Lake City!
We just got situated in this beautiful place and there's such excitement in the air (and on the twitterverse). We're here for the Altitude Design Summit, a conference, "obsessed with lifestyle and shopping blogs, fantastic images, smart ideas and great design — all wrapped up with a social media bow," in its second year.
The lineup is great, the topics are sure to teach us a thing or two, and we can't wait to be star-struck by creative people we've been inspired by for years (and meet new ones too!).
There will be mingling, idea sharing, and some of the best business cards you've ever seen will surely be floating around.
We'll be at a dinner with Honda tonight, cocktailing with Portland bloggers tomorrow, followed by a big bash at Lamb's Grill, and hope to track down The Girls With Glasses at the suite parties on Friday. To top it all off, Jacob plans to try his hand at sewing. It's going to be a great week!
Follow tweets on our personal accounts (@jaacob & @redhooded), the hashtag #altsummit for all tweets about the conference, and to really see what everyone's up to, follow our whopping list of speakers and attendees.
If you're here, let's say hello.